Reach Child and Development Society's fundraising gala Wings of Change is aptly named as it moves to an in-person format after two years because of the pandemic. The ability to socialize and connect at a star-studded event to support kids with diverse abilities is a welcome change. The community has rallied behind Reach Child and Youth Development Society (REACH) to ensure that kids with needs and their families were not left behind during the pandemic. Now the non-profit organization will bring supporters together again. REACH serves families in Delta, Surrey and Langley with children who have any type of developmental delay.
REACH Development Manager Kristin Bibbs describes her excitement about the celebration, "I am thrilled for the opportunity to bring our incredible extended reach family and community of supporters together to celebrate our 10th annual gala in-person. I cannot wait to see everyone after so long and to be surrounded by the generosity of spirit that emanates from such wonderful people coming together for what is always a special, heartwarming evening."
Wings of Change is the 10th Annual Reach for the Stars Gala. REACH applauds the long term dedication from volunteers on the REACH Events Committee. This year's event would not be possible without this hardworking committee or the significant support of Major Donor REALCO and Presenting Sponsors Ocean Trailer and Vancouver Fraser Port Authority. REACH is grateful for the support of all sponsors, prize donors, guests and volunteers involved in Reach for the Stars Galas and the help that these fundraising evenings provide to children with extra needs and their families.
The event begins at 5:30pm on June 4, 2022 at theTsawwassen Springs Ballroom. Steve Darling returns as MC for the Wings of Change Gala and will lead guests through the evening replete with good news about how families are helped by REACH programs, a welcome cocktail, plated dinner, live and silent auctions, live music and in-person connections. Gala tickets are $200 each and to find out more and register visit www.reachgala.com.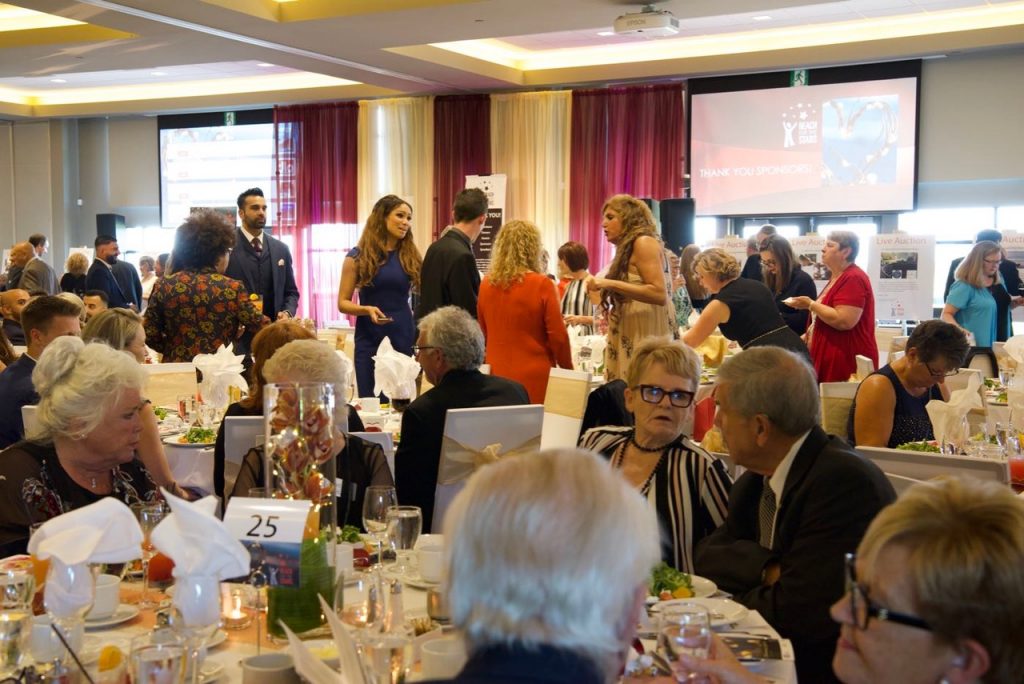 PHOTO: Reach for the Stars last in-person Gala 2019
Reach Child and Youth Development Society is a non-profit charitable society that has been providing services to children and their families since 1959. At Reach we believe in the potential of every child, and we know each child is unique. We work together with families to recognize each child's strengths and develop their abilities. Reach currently provides programs and services to families in Delta, Surrey and Langley B.C.  Over 1000 children and their families benefit from our services on an annual basis.
For more information or to donate visit: www.reachdevelopment.org