While retirement is not in the cards, after nearly a decade, BC-IBN's Founder and President Mr. Vivek Savkur has announced that on April 1, he will be passing on the BC-IBN torch to Sobhana Jaya-Madhavan, Associate Vice President of External Relations at Simon Fraser University (SFU).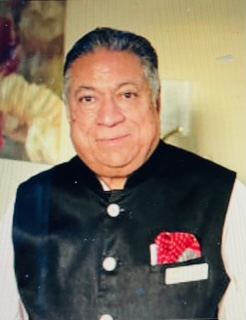 Vivek, an accomplished businessman, and community leader received Queen Elizabeth II, Diamond Jubilee Medal, by the Governor-General of Canada in 2013 for his valuable service and dedication to his peers, community, and Canada. After nearly four decades of experience in import and export consulting in India, Mr. Savkur immigrated to Canada in 2007 and founded BC-IBN in 2015. Vivek has worked tirelessly with diverse stakeholders and helped connect Canadian and Indian companies, and strengthened trade between two great nations. Vivek has worked closely with all levels of the Canadian government and has been an Advisor to many individuals and agencies interested to do business with Indian companies. As a dedicated community leader, he continues to be involved with many advisory boards and committees including SFU's India Advisory Committee and Vancouver International Film Festival's (VISAFF) Advisory Board.
"It is time for new leadership. Sobhana is a connector with deep roots in India and Canada. As a senior leader in the post-secondary sector, a community leader, mentor to several young CEOs and entrepreneurs, advisor to many organizations in Canada and India, and mother of two young entrepreneurs,  Sobhana is well-positioned to lead BC-IBN and I look forward to staying connected to BC-IBN as President Emeritus", says Vivek.
"BC-IBN values the deep connection between Canada and India. We are very committed to strengthening this relationship through trade and networking between businesses on both sides. We live in very challenging times and trade within/between nations will continue to be critical for not just the progress and prosperity of nations, but also for peace", says Sobhana.
Sobhana Jaya-Madhavan, MSW – BIO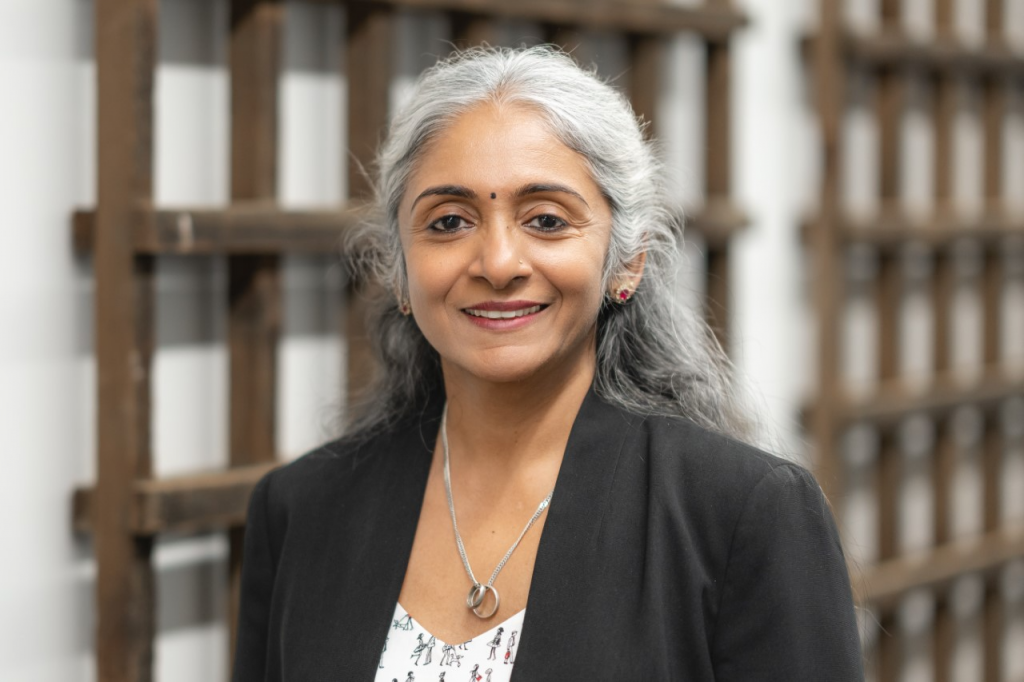 Sobhana graduated from Calicut University with a Bachelors's degree in Philosophy and from Tata Institute of Social Sciences (TISS) with a Master's degree in Social Work. After working in South East Asia, Sobhana immigrated to Canada in 1995 and worked with the Government of British Columbia serving in front-line child welfare and senior management positions for nearly two decades. After a two-year stint in India as head of HR, Sobhana joined Simon Fraser University (SFU) as Associate Vice President, External Relations in 2017. Sobhana engages with all levels of government, diverse organizations, and communities to strengthen relationships and partnerships. Sobhana sits on several Advisory Committees and Boards and dedicates time for pro bono work in Canada and India. Sobhana is the Chief Impact Officer for HashHackCode (India). Sobhana mentors young entrepreneurs/CEOs, offers skill development programs at TISS National University Students Skill Development Program (NUSSD), and is an Advisor to India's The National Federation Of the Blind Maharashtra (NFBM) and Canada's The Vancouver International South Asian Film Festival (VISAFF), The Inclusion Project (TIP), and Global Emerging Leadership Program (GELP). In 2019, Sobhana was recognized by the global Women Economic Forum (WEF) with a Woman of the Decade award.