Miss India Simran Kaur Mundi to romance Kapil Sharma
Kapil Sharma to play new CEO of Provogue in Kis Kisko Pyaar Karoon
Kapil Sharma plays the new CEO of Provogue in the film 'Kis Kisko Pyaar Karoon'. Clothing brand, Provogue has recently ventured into in-film branding with the movie, 'Kis Kis Ko Pyaar Karoon' produced by Abbas-Mustan in association with Venus Records & Tapes Pvt Ltd. Kapil Sharma, who has made his mark as a comedian and is all set to make his Bollywood debut, will be seen playing the CEO of Provogue in the movie.
Talking about it, he said, "I'm excited about my first film. It's fun shooting for it since it is a comedy, which is a genre I'm very comfortable with. I'm also enjoying playing the role of a CEO because it is a challenging task." Nikhil Chaturvedi, Managing Director, Provogue is equally elated about this association. Talking about his talent, Abbas-Mustan said, "Comedy is in Kapil Sharma's blood, in one scene he can come up with 6-7 variations to it, Kapil is quite impromptu & spontaneous with his acting and has a very professional approach.
Well we are sure this is going to be one laughter riot, which we eagerly await!!
Kis Kisko Pyaar Karoon is all set to release in summer 2015.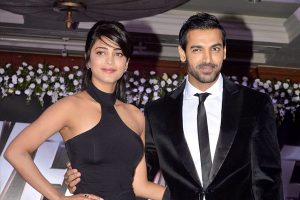 Welcome Back
'Welcome Back' is the first Bollywood film to get the permission to shoot in the palace, not to mention, the second film in the world after 'Fast and Furious 7' to have shot at the splendid Emirates Palace in Abu Dhabi. Sources confirm that the dome area of the palace owned by the Abu Dhabi royal family will be shown as Naseeruddin Shah's living room in the film.
After the success of Welcome (2007), director Anees Bazmee is all set to direct the film's sequel, Welcome Back. While the original starred Akshay Kumar, Anil Kapoor, Nana Patekar, Katrina Kaif, Paresh Rawal, Mallika Sherawat and Feroz Khan, Welcome Back will also be a multi-starrer with a stellar star cast that includes the likes of John Abraham, Anil Kapoor, Nana Patekar, Dimple Kapadia and Shruti Haasan, to name a few. Welcome Back is slated for a January 23 release. Nana Patekar and Anil Kapoor are expected to reprise their roles of Uday Shankar Shetty and Majnu Bhai from the original and the music for this film has been composed by Anu Malik and Anand Raj Anand.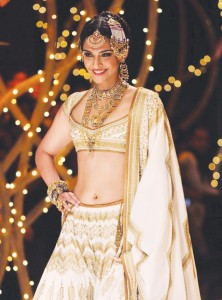 Dolly Ki Doli
Directed by Abhishek Dogra, the film features actors Sonam Kapoor, Pulkit Samrat and Rajkummar Rao and revolves around a con-woman who robs her husbands on wedding night. Actor-filmmaker Arbaaz Khan is excited with his upcoming home production film Dolly Ki Doli. Actress Sonam Kapoor says she chooses her projects based on the character she gets, and not by judging whether it would get her an award or not.
When asked about her expectations from her upcoming film Dolly Ki Doli, she said, "I don't do films for awards. I do it for characters. I want to do different and interesting roles."
At the same time, she hopes Dolly Ki Doli gets critically acclaimed and that "everybody likes it".
Tevar
A pretty college-going girl catches the fancy of a Mathura politician's vicious brother. The latter wants to marry the girl, and like all self-respecting Bollywood baddies, will not take no for an answer. Right from its opening frames, 'Tevar' makes you a couple of promises : that it will be violent, vicious and crude; and that it will do nothing new. On both counts, that is exactly what it delivers. Same old biff bang thud, covered by blood, bones and mud.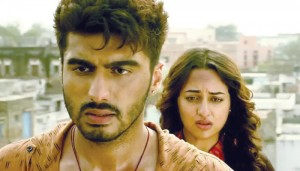 An Agra boy, no mean street-fighter himself, unwittingly gets in the way of the goon's evil designs. Like all Hindi movie heroes, he will not back off once the die is cast no matter how dangerous it is.
In the maddening mayhem that ensues, a riot of masala ingredients is willy-nilly hurled into the pot. So far so good.
A well-meaning drifter, a beautiful damsel in distress, an evil man and a pulpy plot that throws them into conflict with each other could have added up to some harmless lowbrow entertainment of the kind that often yields instant box office returns.
But Tevar lacks the punch that separates a true humdinger from a weak wannabe. It is in the stirring and the boiling that the makers of this film get it all wrong.
Tevar is insipid, a film that is more fizzle than sizzle, with too much gratuitous violence marring the broth.
The overlong drama takes ages to come to the point, and when it does only a few minutes before the halfway mark it loses all potential for springing any surprises.
Tevar , despite the presence of an unbeatable and unstoppable kabaddi champ at the centre of the plot, isn't a thrilling encounter. The game ends as tamely as it begins.
First-time director Amit Ravindernath Sharma leaves far too much to the Agra-Mathura landscape to salvage.
The Taj Mahal looms into view every now and then, but the monument of love that has stood the test of time like little else in the world cannot conceal the fact that Tevar is as stale as an idea filched from a decade ago.
The Tevar plot is literally that outdated. It is a regurgitation of a Telugu hit from 2003 (the Mahesh Babu starrer Okkadu ), but what worked back then can only look utterly old-fashioned and laboured in 2014.
The most interesting character in Tevar is the villain, not the least because of the measured manner in which the ever-dependable Manoj Bajpayee fleshes him out.
He answers to the name of Gajendra Singh and is a vile hitman who is always one desperate act away from becoming an embarrassment to his home minister brother Mahendra Singh (Rajesh Sharma).
He espies Radhika (Sonakshi Sinha) at a dance performance and falls head over heels for her.
Gajendra admits to the girl that his heart is a "metal scrapyard", but given a chance it could be a "rose garden" too. But the girl summarily spurns his advances, besides the scooter that the ruffian offers her as a gift.
And then the inevitable happens. The hero, Pintu Shukla (Arjun Kapoor), on a brief trip to Mathura, walks into an abduction scene and springs into action and rescues Radhika from the clutches of Gajendra and his men.
It isn't much fun because eventually it is a game of kabbadi that is destined for a drab and predictable finish.
Arjun Kapoor is always likeable on the screen, but the rugged persona that he assumes here – a combo, in the character's own words, of Rambo, Terminator and Salman Khan – is not up his street.
Sonakshi Sinha plays the sort of standard leading lady fixture who  is made to dance and smile and cry, and ricochet  between the male actors.
Tevar is somewhat tolerable only as long as Bajpayee is on the screen, or when Raj Babbar, as the hero's police officer-father, and Subrat Dutta, as the villain's principal henchman, are allowed to do their bit.
That apart, the only meaningful attitude (tevar ) that is visible in Tevar is inevitably exuded by the Taj Mahal framed impressively.