Preview by Veeno Dewan

The 2024 Cadillac Celestiq will be exclusively hand built- to order- like Bentley or Rolls Royce, and no model will be the same. Each is built entirely to the customer's preference using the finest materials, craftspeople, and technology. Make no mistake, the Celestiq is going to be expensive, very expensive!

With its exclusive built-to-order, infinitely customizable, and extreme styling, Cadillac's new 2024 Electric powered Celestiq is designed as the future direction of the American luxury brand.

As Cadillac's new ultra-luxury halo car, the Celestiq will be exclusively hand built- to order- like Bentley or Rolls Royce, and no model will be the same, each built entirely to the customer's preference. Using the finest materials, craftspeople, and technology, make no mistake, the Celestiq will be very expensive!
Long, low, and dramatic looking, the Celestiq features jaw-dropping futuristic bodywork with its sleek design. It is a hatchback, the rear end fusing and morphing into the low roofline. There aren't any door handles. Instead, riders will press a button to open or close the doors.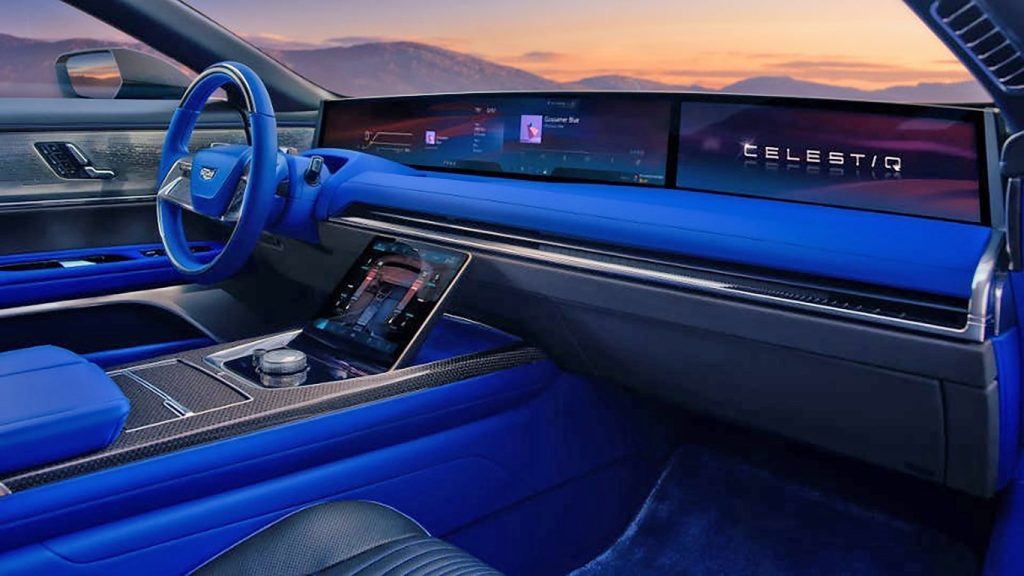 The car seats four in a superb limo-like luxury, with customers able to select the upholstery and interior materials. Buyers can even specify their own materials and unique colors for more individualization inside and out. Naturally, the Celestiq will be costly with bespoke customization, and the sky is the limit as far as cost. However, the base Celestiq is quoted at an entry price of (USD) $300,00.

Due to its hand-built nature, it's expected that just two cars will be finished each day, and only a maximum of six will be in production at any given time. The Celestiqs assembly line will be manned by a small team of craftspeople who will hand-build each one, similar to the Rolls-Royce and Bentley method of individually tailored bespoke production.

The Celestiq will be powered by a GM's Ultium All-Electric powered platform and battery powertrain with a 111-kWh battery and dual-motor, all-wheel-drive estimated to deliver 600 hp and 640 lb-ft of torque, enough for 0-100 kph acceleration in 3.9 seconds with a battery driving range of 483 kilometers. Engineering highlights include adaptive air suspension, active rear steering, magnetic ride control (4), active roll control, four-wheel steering, and regenerative braking allowing the Celestiq to offer one-pedal driving. Over-the-air updates will keep Celestiq updated with the latest software.

The interior will be as visually stunning as the exterior, with top-grade luxury leather, available in any custom color, lining the cabin, and a range of contrasting trim such as brushed metal, carbon fiber, and ecologically sourced open-pore wood. Of course, customers can specify other trim materials.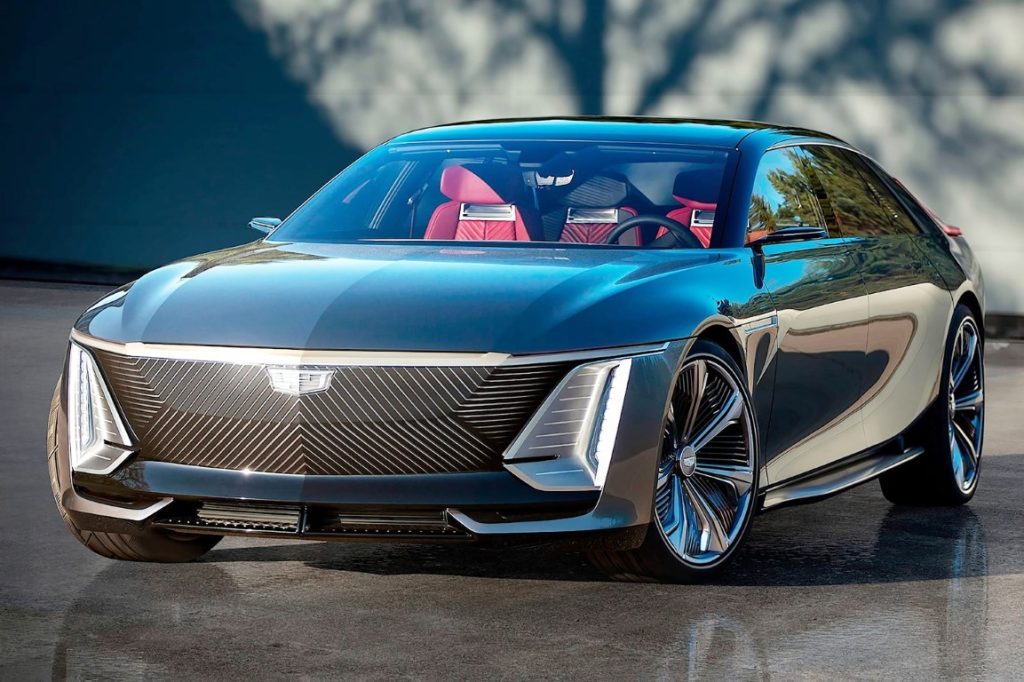 With its seamless glass display, the complete digital dash stretches from pillar to pillar in dramatic fashion and comprises two screens. The front passenger can even watch a movie with a "digital blind," preventing the driver from being distracted. The display is activated by a tablet-style touchscreen in the center console. The center display is also operated by a crystal dial controller in the console. The roof comprises electrochromic glass panels that can be adjusted from transparent to opaque. Every passenger can control their own roof dimming.
Rear-seat occupants can also enjoy their own 12.6-inch displays for watching movies and surfing the internet and have controls for the car's stereo system. The Celestiq boasts an audiophile-quality 38-speaker AKG Studio Reference stereo system with three amplifiers and 3D surround sound. Pure luxury drapes every inch of the car, and the cargo area is lined with leather and metal inlays on the floor.
Other technologies include a microclimate function at each seat for heating or cooling, connected cameras with crash recording, and theft detection. The Celestiq features the latest hands-free driving via GM's new Ultra Cruise system, the next generation of the company's Super Cruise hands-free driving technology. The Celestiq will also feature an automatic parking system capable of parking in a spot or exiting with the driver supervising from outside the vehicle.
As befitting the exclusive bespoke nature of the Celestiq, the flagship sedans are only available as special orders, each built to each customer's specifications and with a personalized buying experience. Expect the highest quality, ownership, and driving experience if you are fortunate to be in the market for one of these ultra-luxury All-American flagship sedans, which will be very rare.
2024 Cadillac Celestiq. Priced from (US) )$300,00 Plus custom specification equipment.