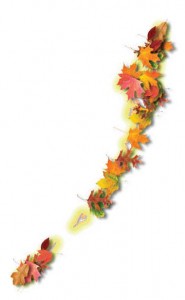 It's time to start thinking about fall beauty trends. It's a season about attitude and spirit. Here are the makeup moments we're most looking forward to as the seasons change.
Talking about fashion, the trends of 2013 includes various sophisticated styles that will make your look glamorous, if followed correctly. According to the forecasting trend, pencil skirts will be high on fashion. The retro look counts for the next position with a higher hemline and high waist trousers. The grunge look is back this year. Stripes of all types have taken the centre seat. Usage of a lot of graphics has also been forecast for this year.
CUTS & STYLES
A symmetrical silhouettes and cuts, comfortable and carefree clothing is what you will see ruling the fashion arena for western wear this season. Fashion in 2013 fall/winter is looking bright, beautiful and comfortable. With free-owing silhouettes, created in a high volume of fabric which are sheer and light in weight in bright colors and innovative surface texturing techniques without much embellishment.
TREND ALERT: COLOR RED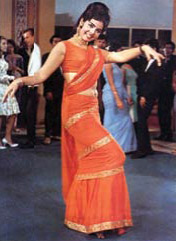 The epic colour explosion of the spring runways continued well into the fall collections. is season the runways unfolded a distinct colour story with focus on bright jewel tones. And of all the intense shades that walked the runway fiery red has to be our absolute favourite. Designers used the vibrant hue to dramatic effects, on tailored garments and glamorous accessories alike.
If you're a lady who LOVES to push the sartorial limits, go for an attention grabbing head to toe red ensemble with multiple scarlet hued pieces in a variety of textures. For the women who tend to shy away from color, just add a pop of red with one strong piece for a fierce yet classic look. Since red is just a powerful color that speaks volumes on its own, its best to keep the accessories minimal. When in doubt, use black as your go to neutral to nish up your look. Whether you wear red as an accent to brighten up your day wear or use it make a bold statement for the night out, one this is sure that red is inescapable this season. Don't hold back and dive right into the sea of sumptuous reds with some much needed style inspiration.
SIXTIES BEAUTY – THEN & NOW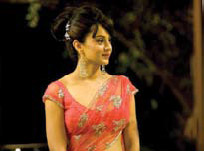 For autumn/winter 2013-14, make-up artists have taken spring's trends and developed them for the new season, with the introduction of petal and berry stains to replace matte lips, and an even more pronounced take on Sixties beauty. Sixties eyes and well-groomed brows along the way. A move toward more grown-up, lady like make-up is also worthy of note in line, whilst youthful dewy skin has moved aside to make way for a flawless, velvety finish.
HAIRSTYLES
Whether you like your up-dos neat and sleek or sexy and disheveled, CLASSIC ballerina buns, messy beehives and neat chignons – the up-dos seen at the autumn/winter 2012-13 fashion shows are the perfect source of inspiration for your party hairstyles.
EYES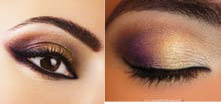 As for the eye shadow colors for fall/winter 2013-2014 trends, use autumnal shades in order to create simple, yet very spectacular makeup effects. Don't forget about the golden shades that will never go out of style, as the luminosity they offer represents the final-touch for any perfect makeup. You can also choose more vivid colors for the eye shadows you use, such as orange or coral.
A slightly dark makeup that will oer you a mysterious and sexy touch is a must-have when it comes to fall/winter 2013-2014.
makeup trends. Eye makeup means, this season, accentuating the eyes in an interesting and unique way. The idea is to use the eyeliner more, and try to use less the eye shadow. You can still get a smoky look by using an eye shadow. You need a black eye shadow in the outer corner of the eyes and above the crease of the lid. Continue by applying an eye shadow in an iridescent earthy tone, on the entire eyelid including on the black shadow going towards the base of the eyebrows. Use a black eye pencil and apply it on the interior. For your lips, choose a nude lipstick.
For fall/winter 2013-2014 makeup trends, nude is hot especially if you are looking for something more traditional and severe. The skin should be clean and perfect. You can use different shades of beige and other natural colors in order to get a flawless skin. For a more special event, you still can play the natural card by replacing beige with iridescent pink, with a brown touch, for the eyebrows, lips and cheekbones. For your lips you could go for a lighter shade of red.
Thick, well-defined eyebrows represent the great novelty that made a strong come back for fall/winter 2013-2014. You can choose to contour them, but remember to keep the rest of your makeup much more subtle. For perfect eyebrows, make a contour on the upper line using a special pencil. Using a thin brush, apply brown eye shadow in order to cover any unaesthetic mark. Brush your eyebrows so that every hair to stay in place. Over the recent years there has been a growing trend in microblading, it allows you to pull of the perfect eyebrows 365 days a year with no hassle! You'll find that http://charlestonmicroblading.net/ have got amazing pointers when looking into this as an option. As for the rest of your makeup, keep it as natural as possible. And try not to apply mascara, and always use a foundation that matches your skin complexion.
Popular Makeup looks for 2014 include smokey eyes, red lips, colorful eye shadows and natural looking makeup.