By Carey P. Sawhney
Independence Day: Resurgence
(Genres:  Science fiction, Action, Adventure)
Release Date: June 24th, 2016
Cast:  Liam Hemsworth, Jeff Goldblum, Bill Pullman, Judd Hirsch, Vivica A. Fox, Brent Spiner, Charlotte Gainsbourg, Jessie Usher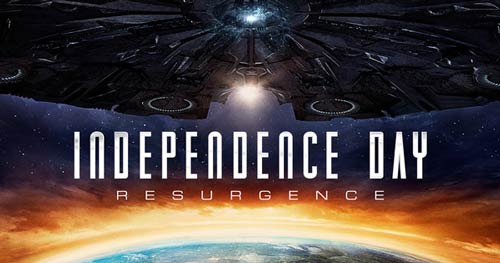 Independence Day: Resurgence is the sequel to the 1996 film Independence Day. After the original Independence Day redefined the event movie genre, the next epic chapter delivers global catastrophe on an unimaginable scale. The new film is set twenty years after the events of the first film, the international community recovers and the United Nations creates the Earth Space Defense (ESD), a united global defense program that serves as Earth's early warning system and the main defense force using technology salvaged from remains of the alien forces, with some military forces assembled on the Moon. However, the aliens were able to send a distress signal to their other battalions before their final defeat while others went into hiding elsewhere around the world. The aliens in deep space receive the signal and send a larger and more powerful battle fleet, threatening the human race once more. Using recovered alien technology, the nations of Earth have collaborated on an immense defense program to protect the planet.  But nothing can prepare us for the aliens' advanced and unprecedented force.  Only the ingenuity of a few brave men and women can bring our world back from the brink of extinction.
Finding Dory (Animation/ Comedy)
Release date: June 17, 2016 (3D/2D theaters and IMAX)
Cast: Ellen DeGeneres, Ed O'Neill, Ty Burrell, Kaitlin Olson, Albert Brooks, Diane Keaton, Eugene Levy, Hayden Rolence, Michael Sheen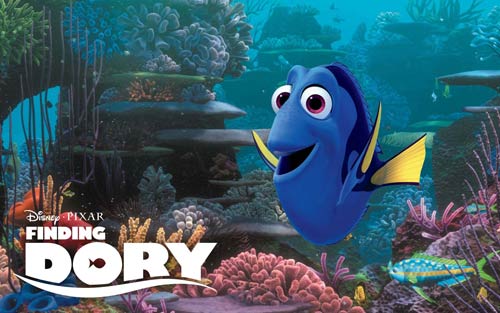 The sequel to the much loved Finding Nemo (2003) animated film, the Finding Nemo universe is back again! With Ellen DeGeneres' as a forgetful fish suddenly remembering that she not only has a mother, but that she misses her mother. Disney Pixar's "Finding Dory" reunites everyone's favorite forgetful blue tang, Dory, with her friends Nemo, Marlin and the Tank Gang.  Finding Dory focuses on her search for answers about her past. What can she remember? Who are her parents? And where did she learn to speak Whale?
Director and Pixar veteran Andrew Stanton takes audiences back to the extraordinary underwater world created in the original film. In Finding Dory (voiced by Ellen DeGeneres) picks up a year after Finding Nemo and is set in part along the California coastline, the story also welcomes a host of new characters, including a few who will prove to be a very important part of Dory's life.
Central Intelligence (PG13)
Genre: Comedy, Action
Release date: June 17, 2016
Cast: Dwayne Johnson, Kevin Hart, Amy Ryan, Danielle Nicolet, Aaron Paul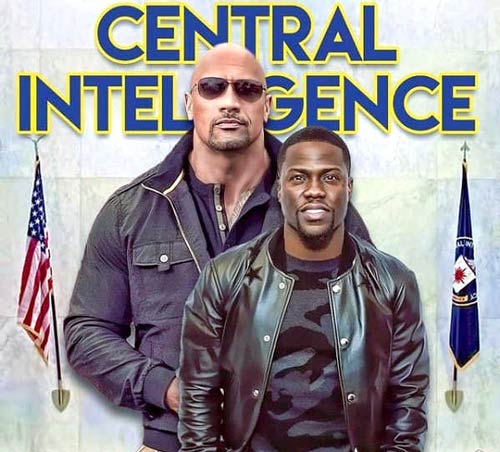 "Central Intelligence" follows a one-time bullied geek who grew up to be a lethal CIA agent (Johnson), coming home for his high school reunion. Claiming to be on a top-secret case, he enlists the help of the former "big man on campus" (Hart), now an accountant who misses his glory days. But before the staid numbers-cruncher realizes what he's getting into it's too late to get out, as his increasingly unpredictable new friend drags him through a world of shoot-outs, double-crosses and espionage that could get them both killed in more ways than one. Amy Ryan has the female lead playing the CIA operative who is chasing Johnson's character. She joins The Game's Danielle Nicolet, who will play Hart's wife and childhood sweetheart.
Star Trek Beyond
Genre: Action, Sci-Fi, Adventure
Release date: July 22, 2016
(2D theaters and IMAX)
Cast: Anton Yelchin, Bruce Greenwood, Karl Urban, Simon Pegg, Zoe Saldana, Chris Pine, John Cho, Zachary Quinto, Sofia Boutella, Idris Elba, Joe Taslim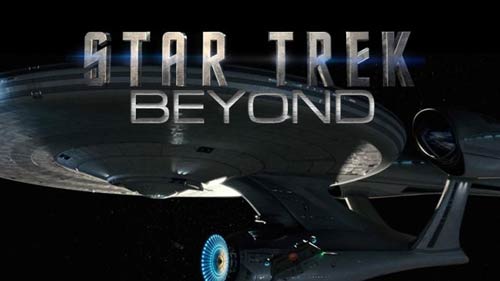 After the crew of the Enterprise find an unstoppable force of terror from within their own organization, Captain Kirk (Chris Pine) leads a manhunt to a war-zone world to capture a one-man weapon of mass destruction. Star Trek Beyond is the sequel to Star Trek into Darkness (2013) and is the thirteenth film in the Star Trek film franchise and the third installment in the reboot series. The film is directed by Justin Lin   Chris Pine and Zachary Quinto reprise their roles as Captain James T. Kirk and Commander Spock, with Simon Pegg as Scotty.  Idris Elba and Sofia Boutella will also star. After stopping off at Starbase Earhart, a remote outpost on the fringes of Federation Space, the USS Enterprise, halfway into their 5 year mission, is destroyed by a powerful, unstoppable wave of unknown aliens. With the crew stranded on an unknown planet and with no apparent means of rescue, they find themselves in conflict with a new ruthless enemy who has a well-earned hatred of the Federation and what it stands for.