It's never too early to start planning a holiday. Whether you're daydreaming about the next beach to sunbathe on, or where to take the family, the perfect destination is just a flight away. And as the holidays approach, the Off-Season Travel period from November-March is an ideal time to plan a trip. There are many good reasons to think about off-season travel – airfares, hotels, and cost are way lower, sometimes at less than 50%,   there is an absence of crowds at most tourist spots, and attractions that get overcrowded in the summer.  If you hate crowds, the Galleries and museums tend to put on their best shows in the off-season, looking to attract a sophisticated local audience in search of quality. In major cities, the theatre and music season start offering new and more adventurous programs. Late fall and winter are also when the many food and cultural festivals occur, especially in Europe- that may make up for the cold weather. But then again you can always go the hotter destinations.
Here are a few suggestions:
New York
Winter is a great time to visit the Big Apple, especially if you are culture and art junkie. The Metropolitan Museum of Art, MoMA, and the Guggenheim all have special exhibitions, and it's an exceptional time on Broadway,   New York is full of beautiful interior spaces, from Grand Central Station to the Frank Lloyd Wright's Guggenheim spiral. Food, street culture, and art are always on display in New York.  Go public ice skating, chill out in the bars and cafes and experience New York's unique charisma.
London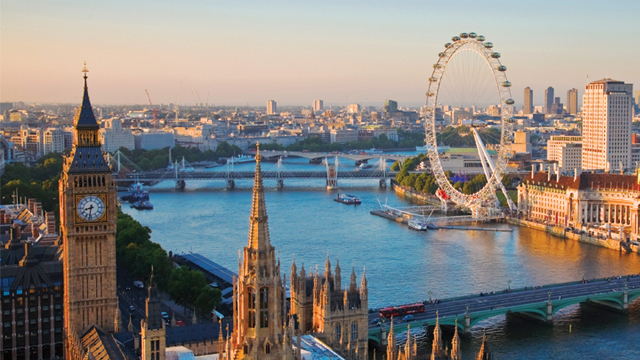 London, in December with its Holiday lights, mega department store sales and bargains in January is a hoot. A usually unbearably crowded tourist city in the summer, in winter London, is a visitors dream. Galleries such as the Tate Modern and the Royal Academy, hold fantastic shows, the Royal Shakespeare Company is in town, and cultural centers like Southbank and The Barbican have all theatres and concert halls operating. Hotel rates are much cheaper, and there is a sense of ease and familiarity that the off-season brings to this lively city that one has to experience.
Rome
Europeans flock to Rome in the Christmas/New Year period. It's much warmer than anywhere over the Alps, and for Catholics, Christmas is Rome has a unique significance. Even the Vatican Museums are uncrowded, and you can enjoy Michelangelo's superb frescoes.  Rome's main attractions are less crowded, and the city's top quality restaurants and shop offer great off –holiday deals.
Berlin, Prague, and Vienna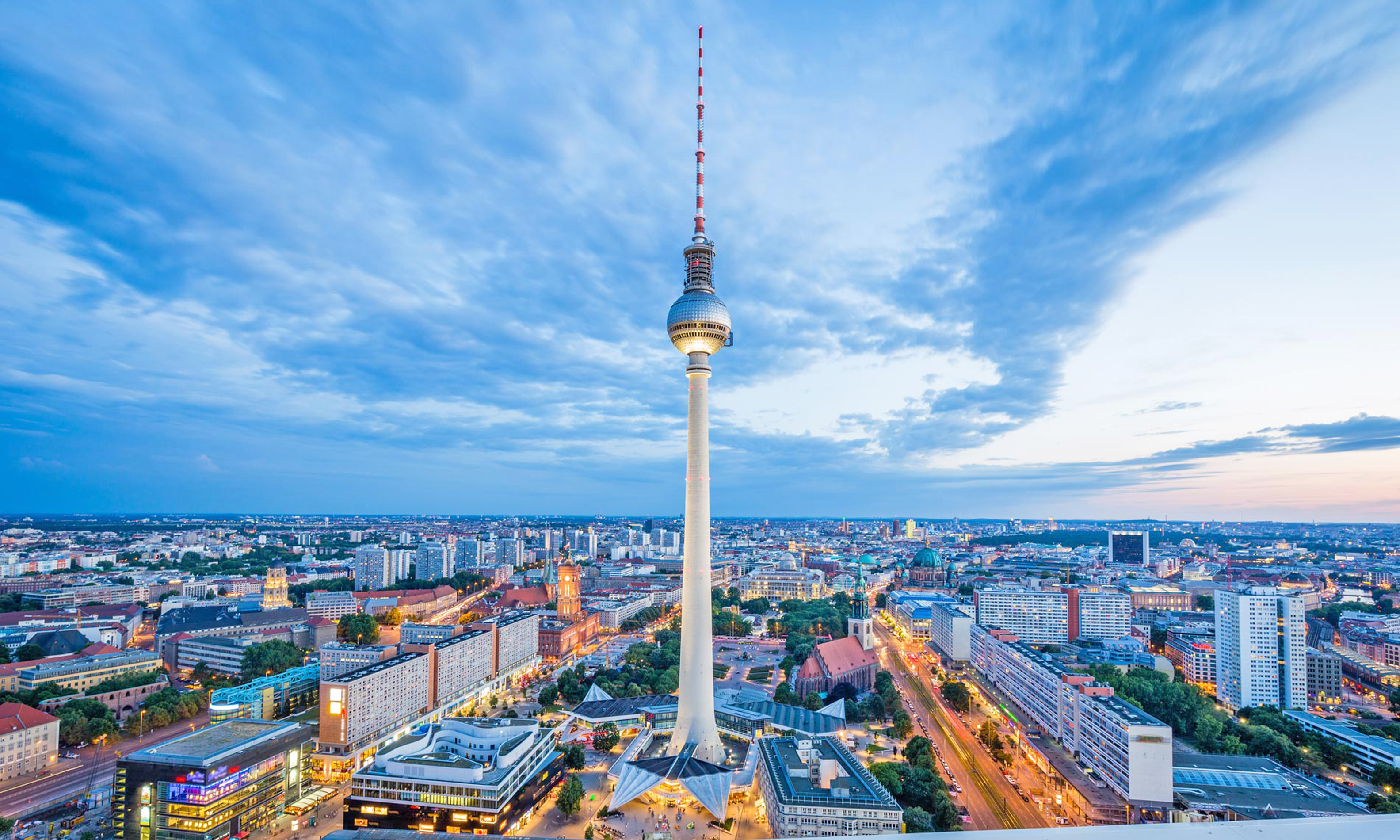 These cities do come into their own in the off-season for a specific reason – their combination of great music and Christmas traditions. While most concert halls and opera houses take a brief break from Christmas to New Year, Berlin goes into overdrive. There are even two concerts at the Philharmonie on Christmas Day. It's similar in Prague and Vienna. There is so much to enjoy, great architecture, high cuisine, and fabulous, charming Christmas markets to experience in all these cities.
Canada
It is hard to think of a country more beautiful or more varied – a good reason to visit at any time, The significant landscapes – the Canadian Rockies – are well known. Less celebrated, perhaps, is the splendor of the scenery elsewhere especially in the off-season of winter.  On the west coast the Inside Passage – a labyrinth of fjords and islands – features North America's most exquisite seascapes. The majestic splendor of the Rockies in Alberta, the autumn colors of New Brunswick's forests and the world-class ski resort in almost every province.   Wherever you go in this winter wonderland the vast, ethereal beauty of the Canadian Arctic, or upwards toward the Yukon is apparent. Thousands of kilometers of sublime, windswept snow, big skies, the Northern lights, dogsledding, and trekking, snowmobiling all make for unforgettable trips. By train, there's the well maintained Trans-Canada route or the shorter but more spectacular trips between Jasper and Prince Rupert or across the tundra from Winnipeg to Churchill on Hudson Bay.  Canada has something for everyone.
Dubai, United Arab Emirates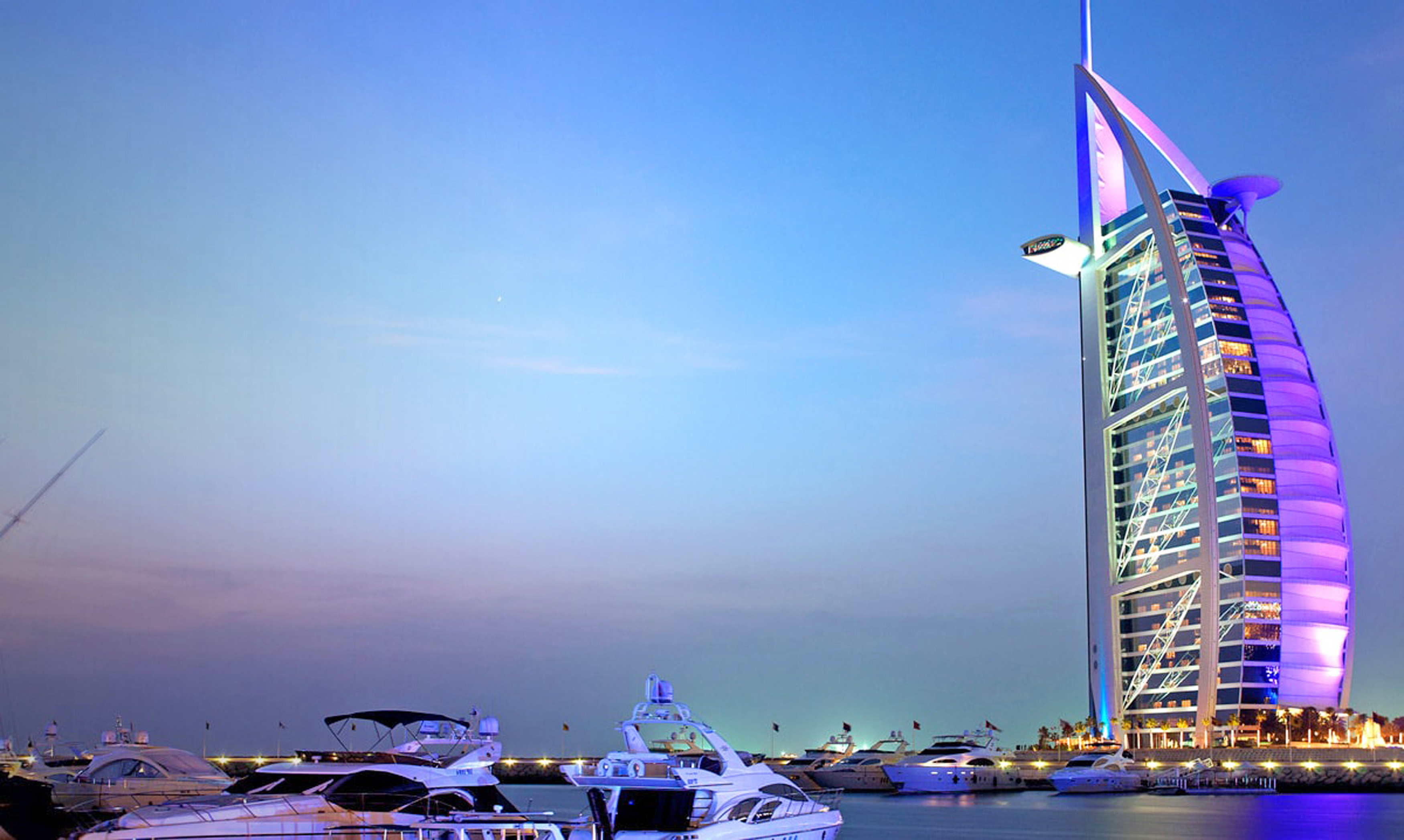 The winter months are the best time to visit this Middle Eastern state since airfare prices are low and temperatures are moderate, ranging from the high 70s to low 80s — perfect weather to enjoy the spectacular beaches along the Persian Gulf, world-class resorts, and spas.
Like to shop? Then, Dubai is a shopper's paradise with great deals on gold, jewelry and designer wear in luxury air-conditioned malls, but there are other attractions:  desert safaris that feature camel riding and dune buggy racing, or learning the ancient art of falconry. You can also  Test your fear of heights at the Burj Khalifah, the tallest building in the world; explore the humanmade Palm Islands; ski indoors at Ski Dubai in the Mall of the Emirates; and marvel at the rapid growth of this thoroughly modern city-state.
Seasonal events on the Dubai tourist calendar include the Dubai Shopping Festival in January, February's Omega Dubai Desert Classic, the Dubai Food Festival that runs from February to March, and Art Dubai in March.