Vancouver
Vancouver is all about embracing the outdoors. An incredible city surrounded by mountains and beaches. It possible even in May or June to ski and snowboard on the city's ski slopes, yet still hike on Grouse Mountain or surf and sunbathe at Wreck Beach or Stanley Park. Plus, Vancouver offers plenty of cultural attractions, including museums and outdoor markets, and is home to many top luxury hotels and resorts. Surrounded by mountains and beaches, Vancouver is both an urban and a natural playground for both residents and visitors all-year round: Its chic atmosphere, high-fashion boutiques, and fabulous restaurants attract the well-heeled, while its multicultural, cosmopolitan air and many cultural enclaves also make it an exciting and edgy place to visit.  Family attractions include Granville Island, the Vancouver Aquarium, and The PNE in the summer and such places as the Capilano Suspension Bridge.
Whistler
This Canadian resort town surrounded by snow-capped peaks powdered ski slopes and sparkling lakes boasts everything from skiing and snowboarding to bungee jumping. The central Whistler Village is a modern alpine-like setting to enjoy the après-ski scene only an hour or so from Vancouver. Whistler Blackcomb Mountain Resort is a major attraction and boasts some of the most active snow sport related amenities in North America. The entire town, which sits about 128 Kilometers north of Vancouver, embodies the ski-chic atmosphere, hosting dozens of ski and snowboard competitions and festivals annually. Whistler continues to buzz through the warmer months when more outdoor enthusiasts come out to play for diverse music, cultural and film festivals.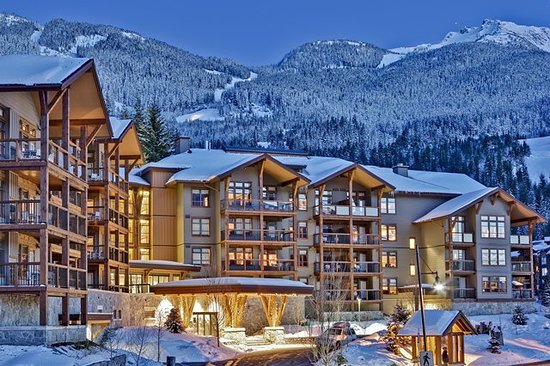 Montreal
Montreal is a city of juxtaposition: Skyscrapers rub elbows with Old Montreal's seventeenth and eighteenth-century architecture, while the familiar sounds of English intermingle with the foreign buzz of French. Boulevard Saint-Laurent is a world-class shopping district by day and a traditional party scene by night. Don't be scared to visit in winter either, as it's a great alternative to Europe, charming its visitors with its sophisticated and elegant old-world chic. Its lively nightlife is also a huge draw.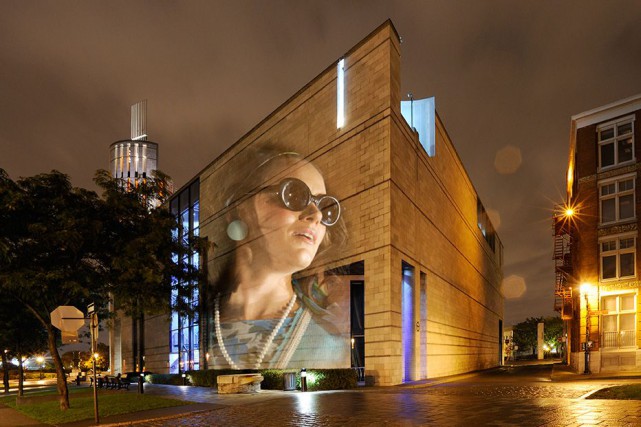 Toronto 
Toronto is considered one of the most culturally diverse cities in the world, with more than 200 ethnic groups that speak upward of 140 different languages, making this Ontario destination the world all its own. With Greek Town, Little Italy, Koreatown and Chinatown all within city limits, travelers may feel as if they've seen more than a couple of worlds after a visit to Toronto. The city is home to one of the tallest freestanding towers in the world, the CN Tower.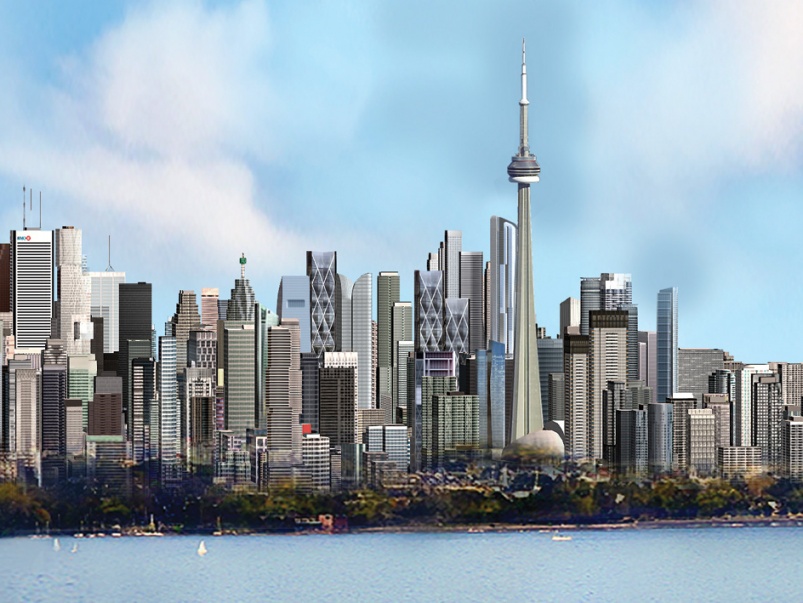 Niagara Falls
It's not hard to understand why many consider Niagara Falls a top natural wonder of the world.  The sheer grandeur, size, and speed at which the Niagara rivers waterfalls create a misty fog and an unmistakable roar heard from miles away.   With the Niagara River plummeting over the 170-foot drop at up to 68 miles an hour, the falls are this destination's main draw. However, the Niagara region does offer other attractions like museums, wineries, and casinos.  Over the years Niagara has also become like Las Vegas, a wedding destination with many quick marriage wedding chapels and hotels
Ottawa
Ottawa is a political and cultural hub of Canada's and offers something for everyone. Places like Rideau Canal and ByWard Market are perfect for those who love the outdoors while attractions such as Notre-Dame Cathedral Basilica and Parliament Hill offer history and culture. Its downtown overflows with amazing architecture, state-of-the-art museums, cool boutiques, and splendid food joints—all rather easy for you to explore on foot. The city also hosts dozens of festivals throughout the year. In the winter ice skating is a key attraction while summer offers music's, food and dance festivals.
Victoria & Vancouver Island  
Only a 90-minute ferry ride from bustling Vancouver, British Columbia's capital city has its own distinct identity as a quaint city residing on the southern tip of Vancouver Island. With a distinctive British vibe, there are teas rooms, many famous fish and chip restaurants and such traditions like afternoon tea at the Fairmont Empress and English style pubs to enjoy a traditional pint.  Other highlights include the impressive Parliament buildings, excellent museums that celebrate its aboriginal heritage, charming architecture and fantastic whale watching excursions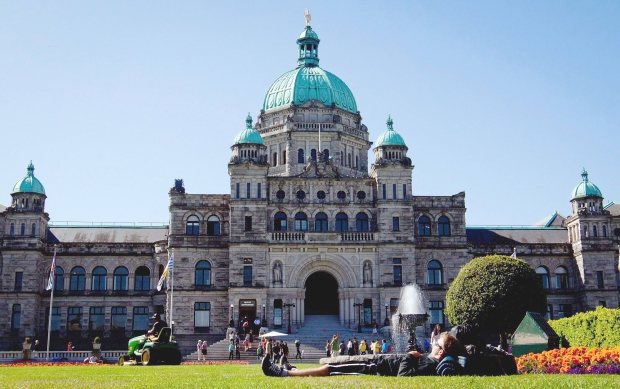 Banff and Jasper National Park.
Nestled amid the foothills of the Canadian Rockies, both nature enthusiasts and luxury-seekers travel to this tiny mountain town from all over North America. Visitors can spend their days skiing or hike at Banff National Park and admire the famed Lake Louise before retiring to any one of the luxurious hotels in the region. However, some campgrounds and motels allow people on all budgets to explore. Nearby is Jasper, Canada's largest park in the Rocky Mountains that offers even more spectacular beautiful scenery and nature loving treats.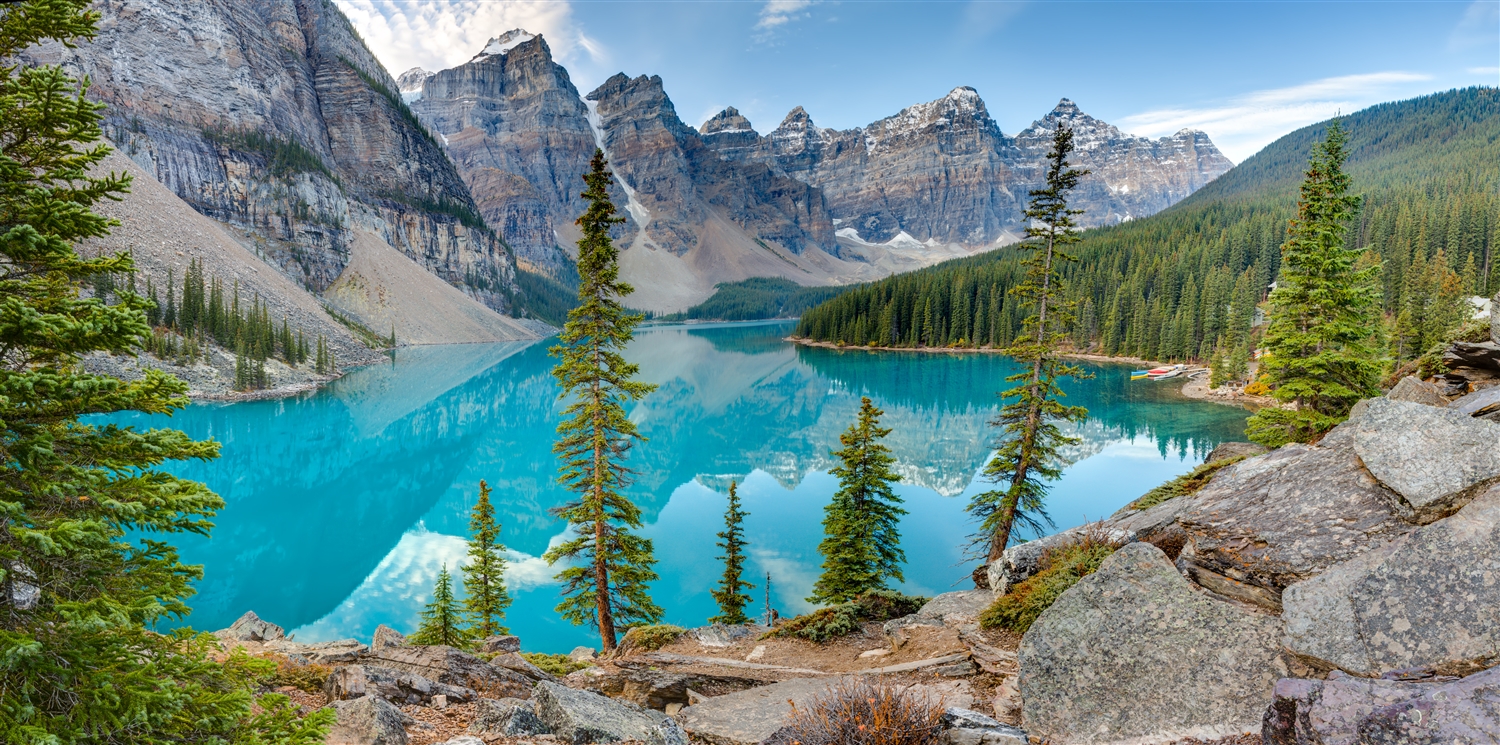 Kelowna, Kamloops and the Okanagan
The Okanagan is a region in the Canadian province of British Columbia. The 180km-long Okanagan Valley is home to orchards of peaches and apricots, and scores of excellent wineries whose vines spread across the terraced hills, soaking up some of Canada's sunniest weather. The Valley is a traditional holiday destination for Canadians, and now overseas visitors who have to discover the beautiful recreational lakes and getaways hide holes linking the Okanagan's cities  and towns of Kelowna, Kamloops, Vernon, Osoyoos and others  In July and August the entire valley becomes a tourist destination with  RVs and water sports enthusiasts