The fast pace of modern life can make it hard to find the time to appreciate your loved ones. That's why it is so important to get your family holiday just right. But where in the world will you and your family spend precious moments that you will all cherish for years to come? Here are a few ideas for 2017
Northern Lights and a snow safari
 Canada, Alaska, and Finland
The Northern Lights are one of nature's great displays, a free, multi-coloured celestial light show that is most commonly sighted in the Arctic regions. To see the glittering celestial curtains of light in its full glory, you will have to head to the far north in Canada. You can combine your search for the Northern Lights with snowshoeing, dogsledding and snowmobile safaris as a unique family holiday. Costs vary for Europe, but Canada is more attractive as a nearby destination. Package tours are widely available, although the Northern Lights are brighter in some years than others.
Sun, sea, and sand
Greek Islands
Greece with its hundreds of isolated islands, beautiful beaches, sleepy villages, glorious ancient relics and healthy food offer simplicity and richness with universal appeal.
Greek tourism has undergone some crises in the last few years. The result for tourists is that there are plenty of good deals to be had. Simple relaxation. Children's sports, historical and cultural tours make Greece the ideal getaway for families. Renting a villa or a sailboat for the summer is also an excellent way to while away the time  
3) Celebrating Canada's 150th birthday
Where: Canada
2017 marks Canada's 150th birthday. Celebrate by taking in the highlights of some of North America's most spectacular landscapes on a self-drive road trip that winds through the snow-covered Rockies and by glittering lakes. After sparkling and cosmopolitan Vancouver, you set off to Whistler, Wells Gray Provincial Park, Jasper National Park, and Lake Louise in search of grizzly bears, moose, and bald eagles, with plenty of breaks for mountain biking, horse riding, white water rafting and kayaking. Exploring the country as a family will open your children's eyes to the wonders of Canada's varied topography. Thousands of events to mark Canada's birthday are being held around the country, so there is always going to be something to do or see in 2017.
 4) Disneyland: Florida and California
Don't write off Disneyland, that perennial family favorite, with year-round sunshine, easy and direct flights to either Disneyland in Florida or California, Disney's Magic Kingdom, make this destination the first port of call for many families heading for guaranteed theme park fun. Both California and Florida locations offer thrills, spills action and adventure on hundreds of attractions. And after a full day why not hit the clean, sandy beaches in both states. As a family, getting around is easy in a hired car, and a multi-base trip is an excellent way to see a lot in a short time.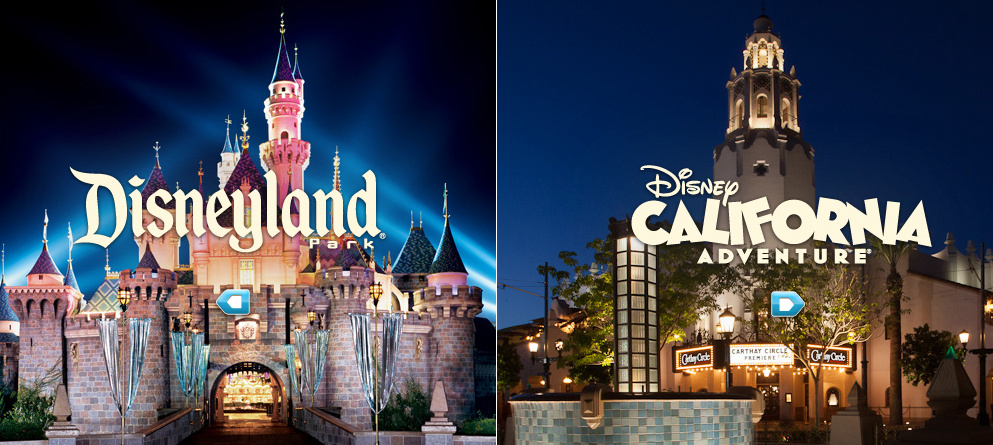 Top five destinations for Romantic couples
Everyone wants a romantic vacation. Go on; try one of these most romantic places worldwide.  
 1) Taj Mahal
The ultimate symbol of Love, the Taj Mahal is a white marble mausoleum located in Agra, Uttar Pradesh, India. The Taj Mahal speaks for itself. It is truly a wonder and once the greatest monuments ever constructed in the name of love.  It was built by Mughal emperor Shah Jahan in memory of his beloved wife, Mumtaz Mahal. The Taj Mahal is widely recognized as "the jewel of Muslim art in India and one of the universally admired masterpieces of the world's heritage."
Tahiti
Tahiti is the largest island in the Windward group of French Polynesia. Located in the archipelago of the Society Islands in the southern Pacific Ocean, beach bungalows are places in the ocean, allowing for a nice early morning swim. Relax on white sand beaches with swaying palm trees as you are served exotic food and drink. Wonderfully colored sunsets finish off each day in paradise. Standards are high, amenities superb and the vacations enjoyable.
Maldives
The Maldive Islands is an island nation in the Indian Ocean consisting of a double chain of twenty-six atolls, oriented north-south, that lie between Minicoy Island and the Chagos Archipelago. These 23 islands are another of the world's paradises. These tiny coral atolls barely are above seawater, and the surrounding reefs are teeming with life. Secluded and quite, they are a great place for an upscale romantic getaway. There are upscale, mid-scale and even private islands where a couple can truly relax and enjoy.
Venice
Venice is a city in northeastern Italy sited on a group of 118 small islands separated by canals and linked by bridges. Venice is renowned for the beauty of its setting, its architecture, and its artworks.  A romantic ride in a water borne gondola is a must-do. Dine in fancy Italian restaurants and discover quaint, jewel-like Italian churches and squares. Venice is a place whose laid-back ambiance and pleasure seeking nature will make you fall in love all over again.

Paris
The Ultimate city of love, Paris is the capital of France. It is situated on the river Seine, in the north of the country, at the heart of the Île-de-France region. Paris has been a lovers paradise forever with its slight hedonistic air, great food, wine, and sodden romance atmosphere. Dine by candlelight in front of the glamorous Eiffel Tower, stroll and shop down the Champs Ely-sees. Paris just oozes romance, love and genteel manners.