Netatmo Healthy Home Coach – Monitors home environments
The Netatmo Healthy Home Coach is a cylinder that sits in your home and monitors the conditions around it such as – air quality, humidity, temperature, and noise. However it is not just a passive sensor, but offers advice based on what it senses about the conditions in your home. Available for around $100, the Netatmo can provide data to make choices about what you can do to maintain an optimum, healthy environment. For instance, you can increase or decrease heat, cooling or ventilation according to sensors if air quality falls below a threshold. The Netatmo also monitors noise levels and other parameters in real time and provides reviewable data in Netatmo's iOS or Android app. You can program the Netatmo taking in account your unique family needs, if you have children, babies or the elderly or is someone is ill. The Netatmo is not quite a nanny! But can be very handy for busy, stressed out Moms and Dads.   The Home Coach works with either Apples IOS and Siri or Android. The Netatmo Healthy Home Coach now via the company's site as well as at Lowes, Best Buy, Home Depot, and Amazon.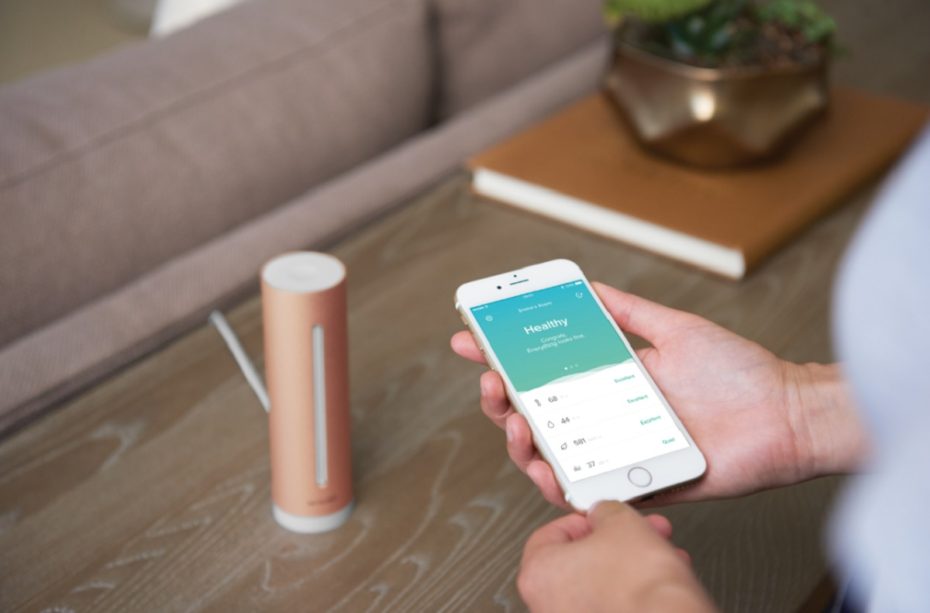 Gate Labs Smart Lock – Lock Camera and Doorbell!
There has been a lot of smart thinking behind Gate Labs' Gate smart lock. As a Wi-Fi deadbolt with a built-in keypad, camera, motion detector, speaker, microphone and "call" button, the Gate Smart lock one-ups some standard app-enabled lock.   The Gate Labs Smart Lock takes the very best of today's smart locks, smart doorbells, and smart security cameras and combines the best feature of a product designed to perform all of those functions. Running on a rechargeable battery, Gate Labs claims its battery should last for up to four months, varying upon usage. And, like other smart locks available today, Gate also comes with a companion app for remotely accessing your lock, the camera's live feed, and the two-way talk intercom function.
The Gate Lab smart lock retails for around $214,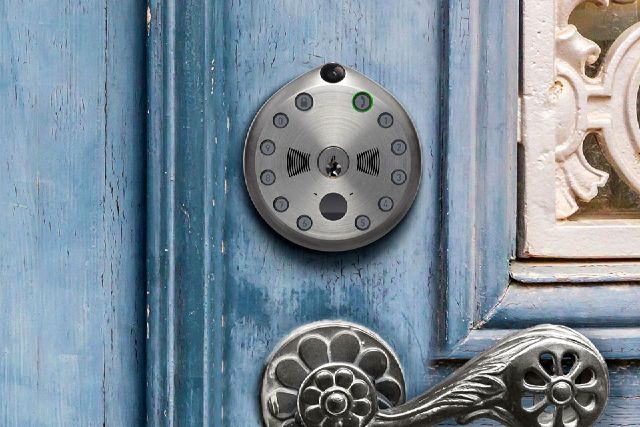 Project Nursery Video Baby Monitor System – Enters the App Enabled Age
As an App-connected video baby monitor, the Project – Nursery Video Monitor system means, you can do without a cumbersome and wired base station screen to lug around the house as your little tyke sleeps. This system allows you just to access the app on your smart phone and hey presto! You get an instant update on your sleeping bundle of joy! Nursery Project's Video Baby Monitor System offers a reliable connection, and a crisp- clear two-way audio and visual feed.
The Project Nursery also offer such extras as a secure, non-app-connected camera with a 1.5-inch monitor that fits your wrist like a smart watch. This mini monitor is included with the actual video camera, a 5-inch base station viewing screen and a variety of customizable features the $300 Project Nursery Video Baby Monitor System is not cheap, but is one of best baby monitoring systems on the market.
PowerVision Power Egg Drone – Gesture operated Drone has a lot of potential for leisure.
Drone are one of the must-have gadgets for this year, and there is a huge choice on the market One of –most exciting is the Robotics company PowerVisions new Power Egg Drone. For starters, it's very cool looking with a unique design and without the overly industrial look of most drones. When closed and stored, the Power Egg looks like a mysterious, big, shiny, white egg, the size of football. A press of a button on the side and the Power Eggs legs extend. Another tug and the four propeller arms miraculously appear. The PowerEgg features a bright 4K-resolution camera on a three-axis motorized gimbal that, once flying, can rotate 360 degrees. To fly the Power Egg, the operator uses a gaming-style two-stick controller as well as the unique one-handed, gesture-based PowerEgg Maestro unit. The Maestro lets you point to where you want the drone to fly, and it follows.
The drone relies on GPS to keep it stable and to assist with a choice of automated shooting modes. "Follow Me" mode tracks the moves of the controller; another mode orbits a subject; while one method follows waypoint navigation. There is even a mode for selfie shot. The Power Egg Drone is capable of delivering real-time video transmission up to 3.1 miles (5 km) to a phone or tablet (Android or iOS). The battery, which loads vertically in the top, has a maximum flight time of approximately 23 minutes. The PowerEgg is priced around $1,000. With its unique design and gesture operated flying capability, the power Egg is one of the coolest looking drones on the market.