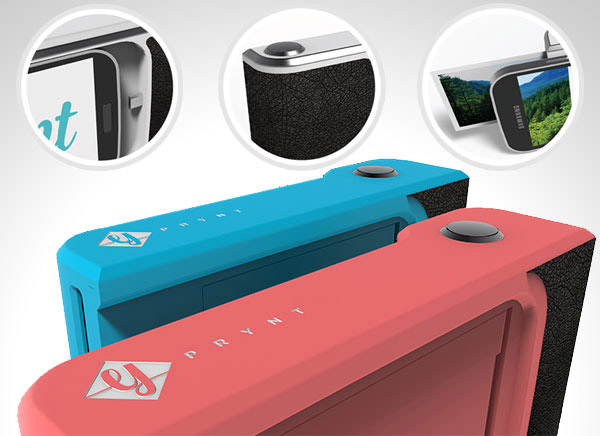 Meet Prynt, a special smartphone case that contains a printer and houses enough special sheets of papers to let smartphone users quickly print out their photos and selfies in on-the-go Polaroid fashion.
For only $129, you can pre-order this case that'll help you print your pictures immediately after taking them. Admittedly, you're not going be printing images for framing; the snapshots are just 2 inches by 3 inches. But for fun little cards to put on a fridge, give to a friend or keep in an old-school scrapbook, Prynt seems up to the task. Aside from taking pictures, the app can print photos from your camera roll, Facebook or Instagram accounts, complete with built-in frames and filters.
But the instant photo isn't even the coolest feature of the Prynt case; its augmented reality abilities are what give it its uniqueness. As you pose for a photo, a short video is recorded and stored in the cloud. If you then hold your phone over the printed version, the app scans and recognizes the photo's code (similar to a QR code) immediately, then shows the video within the app in augmented reality.
Prynt is simple, lively, techy and trendy.