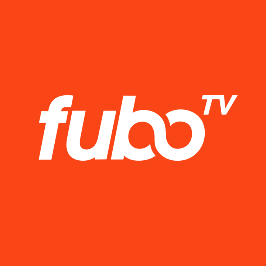 WHAT:
fuboTV has secured the exclusive Canadian broadcast rights for FIFA Club World Cup. A top team from each confederation's premier competitions will join host country UAE's representative to compete in an action-packed tournament for a chance at glory.
WHEN:
The competition kicks off February 3 with host representative and winner of UAE Pro-League 2021, Al Jazira, going head-to-head with OFC Executive Committee nominee AS Pirae. Matches run until the Final  on Saturday, February 12.
February 3 at 11:30 a.m. EST – Match 1: Al Jazira v As Pirae
February 5 at 11:30 a.m. EST – Match 2: Al Ahly SC v CF Monterrey
February 6 at 11:30 a.m. EST – Match 3: Al Hilal SFC v Winner M1
February 8 at 11:30 a.m. EST – Match 4: SE Palmeiras v Winner M2
February 9 at 8:30 a.m. EST – Match 5: 5th place
February 9 at 11:30 a.m. EST – Match 6: Chelsea F.C. v Winner M3
February 12 at 8:00 a.m. EST – Match 7: 3rd place
February 12 at 11:30 a.m. EST – Final
Matches will be available live and on demand through the fuboTV platform.
WHO:
AFC Champions League Winner, Al Hilal SFA
CAF Champions League Winner, Al Ahly
CONCACAF Champions League Winner, CF Monterrey
CONMEBOL Copa Libertadores Winner, SE Palmeiras
OFC Executive Committee Nominee, AS Pirae
UEFA Champions League Winner, Chelsea FC
Host – Winner of UAE Pro-League, Al Jazira
WATCH:
In Canada, the FIFA Club World Cup broadcast will air exclusively on fuboTV. Find out more at https://fubo.tv.
About fuboTV Canada
fuboTV is the leading sports-first live TV streaming platform operating in Canada, the U.S., France and Spain. In Canada, fuboTV has become the premier soccer streaming platform with local and international top-tier soccer content along with other linear sports and entertainment channels. Cord cutters can stream fuboTV on mobile and connected TV devices, or on the web, at the fraction of the cost of a cable TV subscription.