"We all live in a multicultural world, and it needs to be displayed on the screen. It's a bit different from anything else you've seen."
Arts and culture bring enjoyment to individuals, but they also impact society. It can highlight social issues, create connections, and provide opportunities to have public discussions. As well, arts and culture add millions of dollars to local economies. It is only in the recent past that our young South Asians have entered this arena.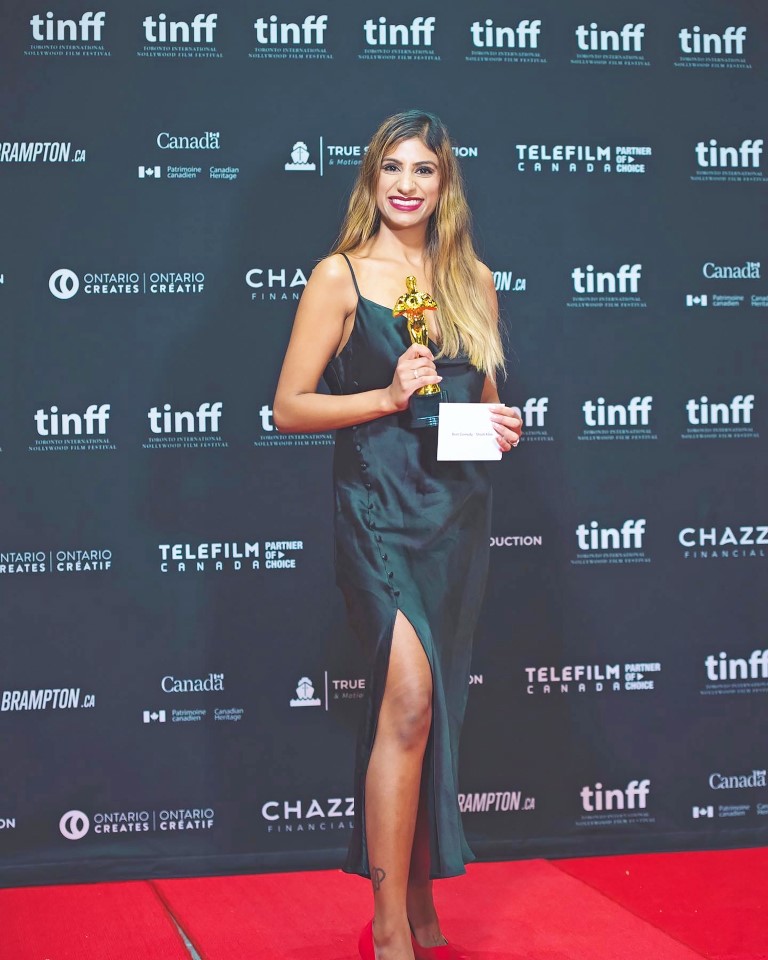 One emerging South Asian star based in Surrey, BC, is Terri Siduquay. She is a multitalented artist as an actor, writer, producer, singer, and award-winning filmmaker. Born and raised in Canada, Terri discovered her passion for storytelling and acting in high school. She had two poems published and also won "Most Inspirational Actress." Growing up, she searched for women of color in stories. She wanted to find role models for inspiration. At that time, very few role models existed. That is why she is committed to making diverse, unique stories. She firmly believes in being the change you want to see in the world.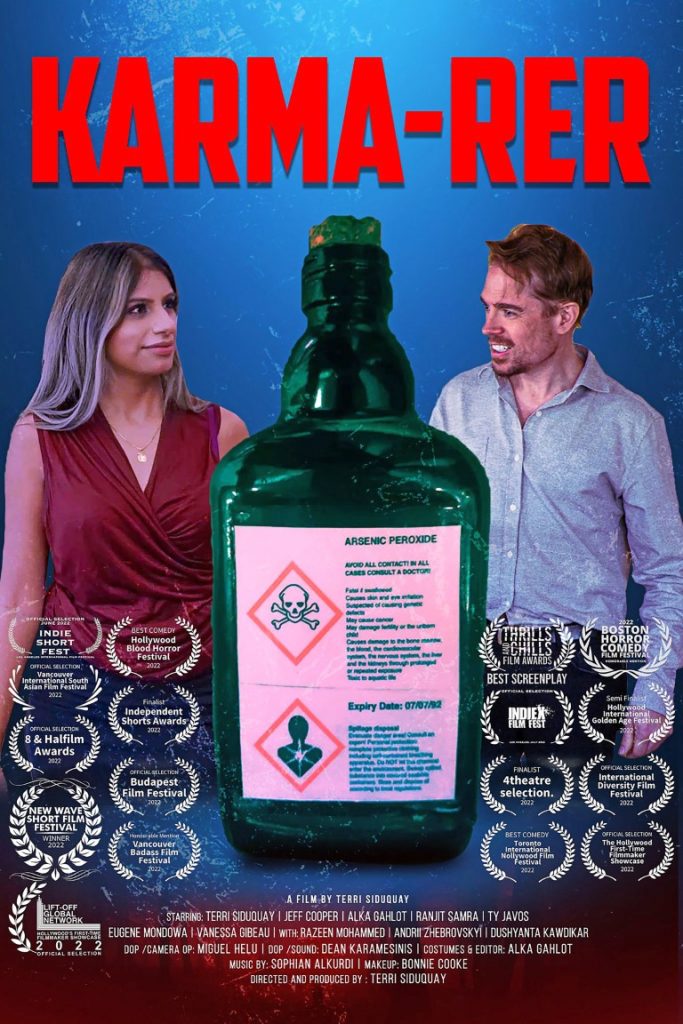 In 2019 Terri was the lead in the play "5 Women Wearing the Same Dress" and has acted in many independent films. Terri has also directed small projects in the past. Her film "KARMA-RER," which she wrote, directed, produced, and starred in, won Best Script at the New Wave Film Festival in Germany and Best Screenplay at the Thrills and Chills Festival. It was awarded Best Comedy at the Toronto International Nollywood Film Festival, Hollywood Blood Horror Film Festival, and Paris Short Film Awards. She also won Best Actress at Paris Short Film Awards. Terri was nominated as a finalist at TINFF for Best Actress and also a finalist for the best female filmmaker. Karma-Rer has been an official selection for 25 film festivals worldwide to date. It was recently screened at the Vancouver South Asian Film Festival on November 12th at Surrey City Hall. It is a dark comedy about a secretary who gets into trouble when a new boss takes over the business. Karma-rer has a diverse cast and crew and a very unique story. "We all live in a multicultural world, and it needs to be displayed on the screen. It's a bit different from anything else you've seen."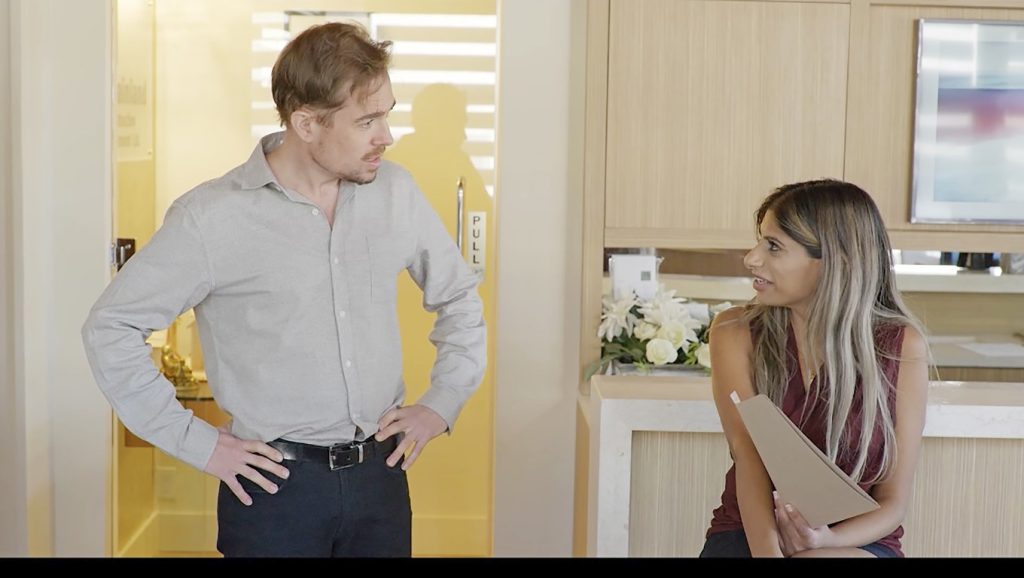 She had this story in her head for a few years, and during the early stages of the pandemic, she found the time to put pen to paper. She wanted to relieve the stress of what was happening by bringing her audience into this fictional world. Karma-rer was filmed in December 2020 when Covid restrictions were the most strict. Most businesses were closed down. It was challenging to find filming locations. Terri had to use a skeleton crew as only 5-6 people were allowed on the set. Mandatory mask requirements (except for actors only when being filmed), daily COVID questionnaires and temperature checks, and no big group scenes were a few of the obstacles that Terri overcame. Through her positive outlook, she triumphed all obstacles. When one of the actors had symptoms, she managed to recast the same day for filming. Her "mission is to create and work on artistic projects/stories that bring awareness, explore humanity and incorporate diversity." She is currently in pre-production for her next action project, which will be filmed this year. Her ambition and passion drive her. Terri is a multi-dimensional performer, a star to watch out for! Follow her on Instagram @terrisiduquay.