As a child, Jacqueline Huynh wanted to be a marine biologist to work with whales. However, she studied Microbiology & Immunology, Business Administration, and Urban Land Economics. She was, after all, not destined to commune with whales.
Following university, an unexpected internship led her to an exciting real estate development and construction career. She was fortunate to have built hotels across Canada, and residential projects in Hawaii, Victoria, and the Lower Mainland in the last 16 years.
As Senior Development Manager at ML Emporio, she oversees the development and marketing of the company portfolio, which includes managing the consultant team, liaising with city staff, assisting with pre-construction, planning and managing all marketing assets and project launch, and obtaining all required permits for construction.
ML Emporio currently has 4 projects under construction, with nearly 1,000 homes to be completed within two years. This spring, they will launch their much anticipated Sequoia project at 133 Street and 104 Avenue in Surrey. This parkside tower will have a curated collection of 380 1, 2, and 3-bedroom condos and 8 2-bedroom townhomes. Additionally, they are working on 3 other exciting projects in Surrey and Langley.
"We live in one of the finest cities and countries in the world," Jacqueline said. "The lower Mainland will remain the hottest market to invest in real estate. Purchasing a presale project like ours will allow buyers' investment to mature and grow over time."
Sequoia is ML Emporio's second tower in the West Village neighborhood of Surrey. They envisioned it as the Coal Harbour of Surrey, which has transformed into a central hub with gorgeous parks, world-class schools, and the convenience of having the library, community center, shopping mall, and Skytrain within walking distance.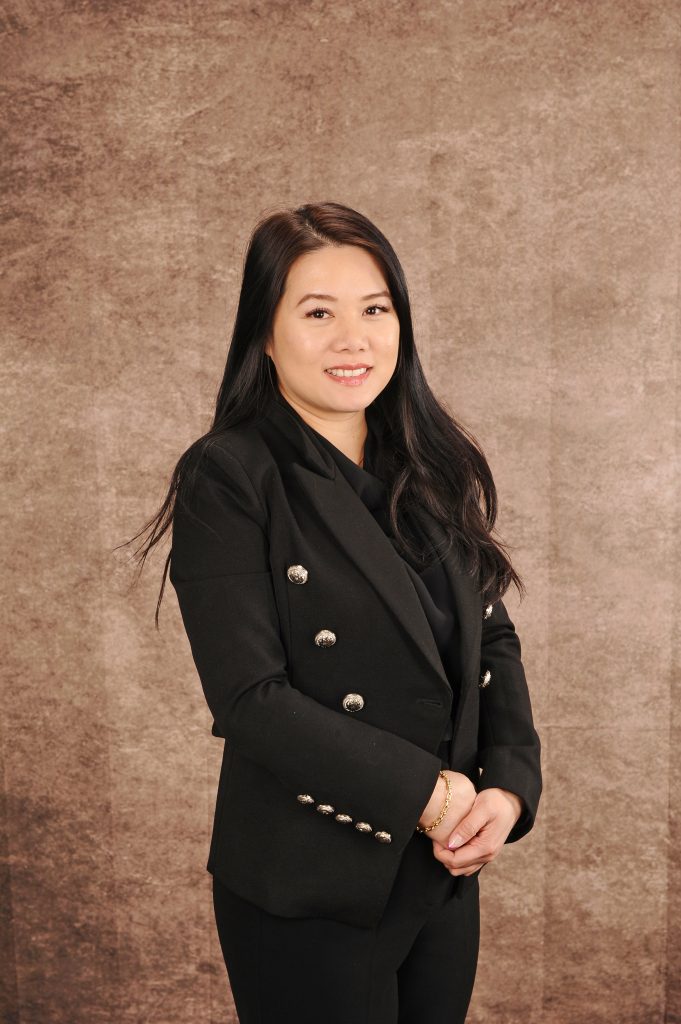 "We are enhancing this neighborhood by adding more homes, allowing more people to be a part of this thriving community," Jacqueline said, enthused. "Earlier in my career, there weren't as many women in development and construction as now. As a woman, I must be resilient, adept, and confident in my decision-making to gain autonomy and respect."
Jacqueline wouldn't be where she is if she didn't invest and believe in herself, block out any doubts and know what she can bring to the team. "The beauty of working on a team is you have other people you can turn to—get feedback, be curious, ask questions, and challenge the status quo."
She loves what she does, so her passion drives her goals and results. "I have a strong sense of who I am," she revealed. "I'm self-motivated and know what I bring to the team. Being a woman in a male-dominated field comes with its own challenges. I always tell myself to focus on the end goal and firmly believe that diligent work and results will prevail. Be assertive when needed to get the job done. Support and uplift others on your team; hopefully, they will do the same for you."
Jacqueline keeps focused on her tasks, prioritizes them, and manages her time effectively to meet deadlines. "When I feel the pressure of multiple deadlines, I meditate before heading to the office to reset my mind."
Her advice to the next generation of leaders, particularly those who may wish to follow in her footsteps, is this: "Keep an open mind and be willing to accept criticism. Learn from your mistakes, and don't be afraid to ask questions. Have confidence, and believe in your skillsets and what you bring. I implemented a no-phone rule after 7:00pm to be more present at home. In addition to developing exceptional homes in the Lower Mainland, ML Emporio is now fully vertically integrated—with our in-house construction management company, Brasfield Builders, and an in-house sales & marketing company, Prima Marketing. By doing so, we will be able to deliver extraordinary quality and service to our homeowners."
And what is Jacqueline's mantra in life?
"Set goals, be a responsible person/team player, and communicate effectively. Do everything with integrity, say what you mean, do what you say, lead by example, and deliver on your commitments."
Now, we wonder. What if Jaqueline fulfilled the childhood dream she had? It would have been a totally different path she would be treading today. Life is indeed strange and unpredictable. Sometimes, we can only wonder if there is such a thing as destiny. Her original dream was noble, but it wasn't the one destined for her. As an old Asian proverb states: "The winds of the heavens shift suddenly; so does human fate." Thus, she gave her best shot and excelled at whatever fate had designed for her.