Mahmood "Mo" Mawji has spent over 35 years in the automotive industry, with his last three years in that industry being with Mercedes Benz Surrey as General Manager.
In 2021, his former employer within the automotive industry, Joe Haley, purchased Peace Portal Golf Course in South Surrey. He asked Mo to join him in running the course, which is nearly 100 years old. The course has been rebranded as The Hills at Portal Golf Club. "We are trying to become one of the premier golf courses in the Lower Mainland," Mo proudly beams. "We are working hard to make it a great destination golf course."
The Hills At Portal Golf Club has achieved a 4-star rating by Golf Digest and has been honored by Canada's Golf Rank Magazine as among the Top 100 Public Courses in Canada.
"It's been an extremely successful season," Mo notes. "We've spent a lot of time, a lot of energy, and a lot of resources into bringing up our golf course's quality. That's been our priority."
As of June 1, 2022, the course has a new restaurant on its premises and a new patio. They have also brought in a Caffe Artigiano on site. "So, these are three features we have right now," Mo explains, "which we've been running through since June 1. We've got an excellent team, including an Executive Chef and his team in the kitchen."
Golfers often asked Joe and Mo one question, "You guys are car guys, so what do you know about running a golf course?"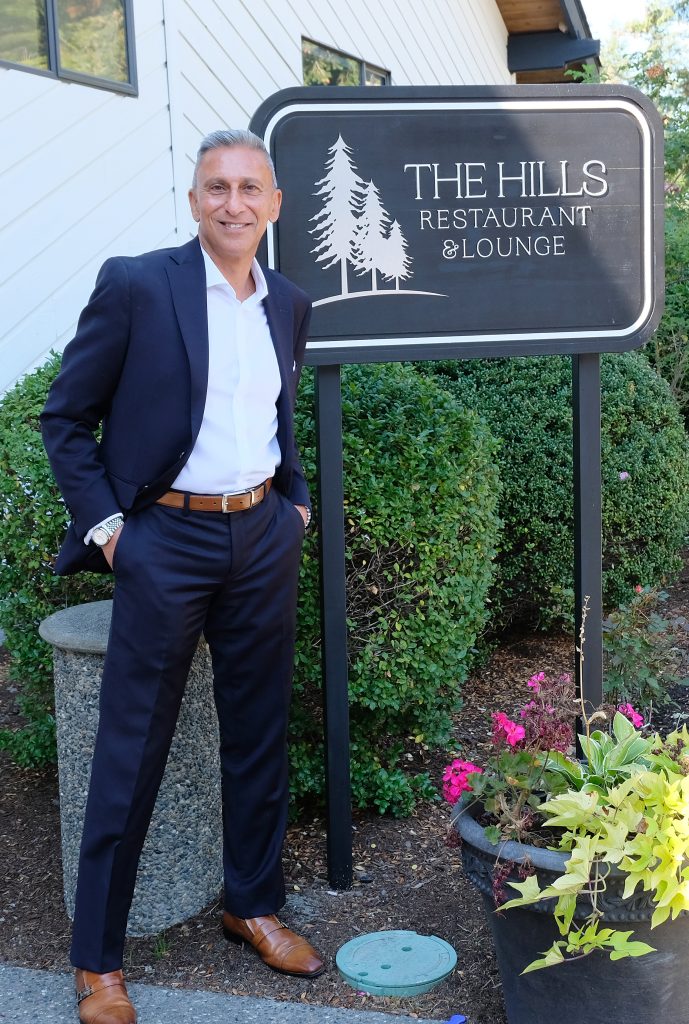 "The one thing we found is that to be successful in any business or anything else, make sure to involve all the members of your team in bringing together ideas as well as involving them in the decision making rather than dictating," Mo explains. "So, my job is to build a team we can work with and succeed. And that's my focus here, the same as my focus at the dealerships. We have a vision, and we have a direction, and then we have a plan. My job is to get the right people so we can execute our plan."
Mo shares some advice for those in leadership positions or who aspire to be in such positions. "First and foremost, get the right people. And to get the right staff, you need to be understanding and flexible, especially in these current times. For me, being a good leader is demonstrating what you want to achieve by having clear-cut messages on what everybody's roles are when they come to work. You have to have people understand the vision of where the organization wants to go and what direction you want to take, and they have to be part of that. They have to have their say and input, and their ideas matter. And once you've listened to everybody, you can forge an agreement with them on what you want to do. Once everybody agrees, you have to execute the plan and do the job. If the group is part of the decision on what you want to do, they will take ownership in ensuring it succeeds."
Mo notes that this perspective on leadership has evolved over time and is based on his own experiences, from which he learned and grew.
"In my early years, collaboration was not my thing. I would come in and tell everybody, 'this is what I want, and this is what you're going to do.' But as I became more experienced and wiser, I learned that a collaborative effort always strengthens teamwork. If we all sit down and have everybody put their ideas on the table, the group effort could bring a higher success rate."
"As a leader," he continues, "your job is also to ensure that your people are recognized and appreciated for what they do well. You must also extend support around areas that may need improvement, and communication has to be constant from a leader."
Mo is finding time to enjoy the golf course he has had a significant hand in rejuvenating. "I've been a soccer player my whole life, but now I'm switching to playing more golf," he discloses with a grin. "I'm not a good golfer—well, not yet, anyway—but by golly, I enjoy it!"
He also sees South Asians increasingly hitting the links. "I'm starting to see more and more of our community embark on golfing—it's nice to see the younger generation coming out in droves."
To learn more about the 18 holes, Par 72, Hills at Portal Golf Club, visit www.thehillsatportal.com