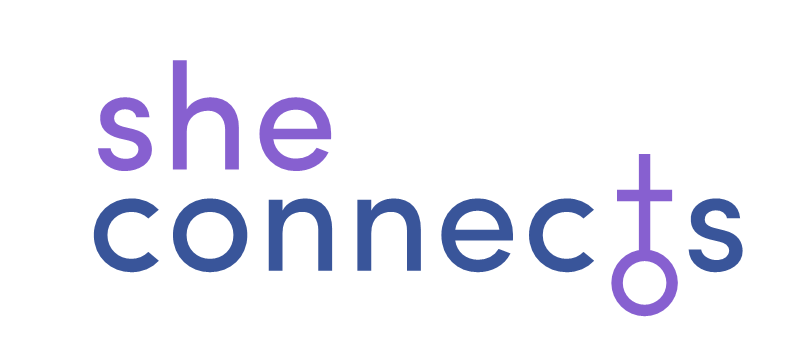 As 2019 Daughters of the Vote delegates, the four founders of She Connects – Emily Haugen, Avneet Sandhu, Meghan Dunn, and Leena Parhar – had the opportunity to sit in the House of Commons and Senate in Ottawa and bring to the attention of our leaders the concerns facing our communities. The four then applied for the Rosemary Spears Leadership Grant to launch their idea of She Connects to provide a mentorship opportunity to young women that was not available to them when they were navigating high school.
She Connects Foundation is a Canada-wide volunteer initiative that provides virtual/online mentorship to young women. She Connects programs are inclusive to women/girls/gender non-conforming folks of all identities. Through the mentorship program, She Connects aims to foster relationships where women are able to share stories, learn from the experiences of others, and support one another to reach their personal goals. As a grassroots movement, the main goal of She Connects is to connect young women in high school with women mentors in their 20s, to foster thought-exchange, dialogues, and trusting relationships. She Connects provides a safe space for youth and allows them to speak to a mentor directly about anything they might need guidance or support on including, education, career, managing anxieties and stress, and more. Our mentors support mentees with the appropriate resources and tools for success and resiliency. With this mentorship program, She Connects strives to uplift women and empower them to be the driving force in their own lives.
She Connects programs have been built with the input of women, youth, mentors, mentees, and our board to ensure the organization is meeting existing needs and filling the appropriate gaps. The She Connects vision is to build a nationwide community of empowered young women who feel supported by the mentorship network. The mission is to connect young women by facilitating relationship building, mentorship, and knowledge-transmission, to create a supportive and interconnected community of women across Canada. The mission is to leverage the lived experience of She Connects mentors to support and guide their mentee through a pivotal stage in the mentee's life, and build an interconnected network of women across Canada.
Mentees join the program to better themselves through the act of connection. This means finding their personal power to achieve their goals and overcome obstacles, with the help and guidance of supportive women around them. Mentees are connected to mentors – women with varying life experiences – for support. Support can come in many ways – whether it's just an unbiased person who can give some advice, or listening to their stories and experiences to get some perspective. We foster a non-judgemental atmosphere, and hope to forge connections that extend beyond the mentorship relationship.
She Connects mentors are all women with varying life experiences who strive to empower other women in their life's journey. As a mentor, they will be partnered with a younger female to help guide them through their individual stage of life. Guidance can be done through sharing their experiences, by being a person of trust, offering non-judgmental support and encouragement, role modeling, and/or by linking them to external resources or opportunities.
Avneet Sandhu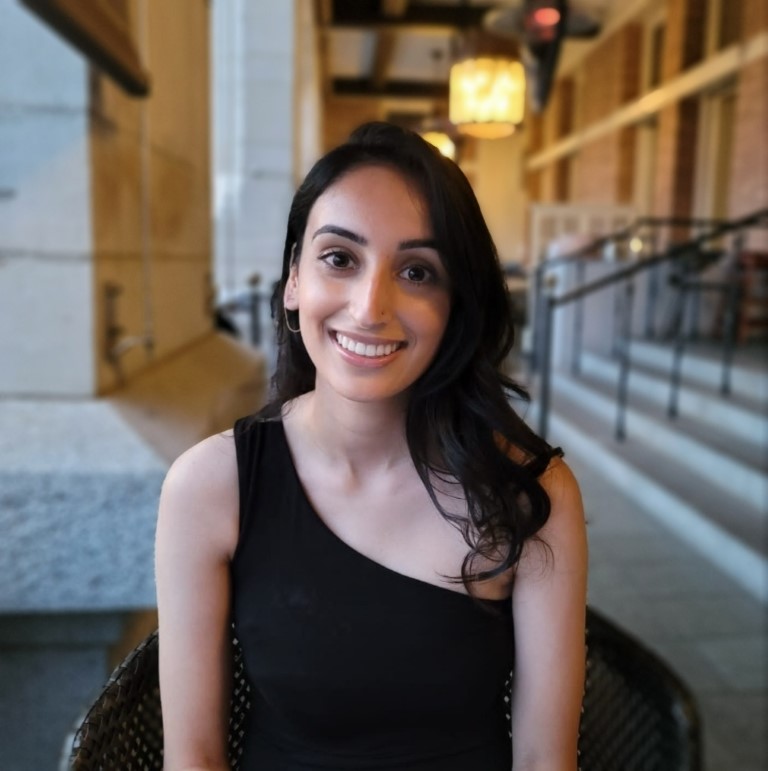 Avneet Sandhu is the co-founder, vice-president and director of external relations of She Connects – a nationwide mentorship program for girls in high-school. Avneet hopes She Connects will be of value to young girls who may take the conventional or unconventional route through their post-secondary journey. Fostering relationships with young girls of colour and empowering them as they navigate their way through life is one of her priorities.
Avneet works as a communications officer for the Department of National Defence and is responsible for assisting on diversity and inclusion files. She support the Advisory Council on Diversity to Commander of the Royal Canadian Navy Maritime Forces Pacific Formation (MARPAC) and Joint Task Force Pacific (JTFP), and the Advisory Group on Intersectionality to the Commander of Military Personnel Generation.
Avneet also supports announcements and engagements for senior officers, and connects women-led organizations, university faculty and students with the Department of National Defence and the Canadian Armed Forces. Avneet is a JD candidate and graduated from Simon Fraser University in 2019 with a Bachelor of Arts degree in International Studies and a minor in Education (Curriculum & Instruction).
Emily Haugen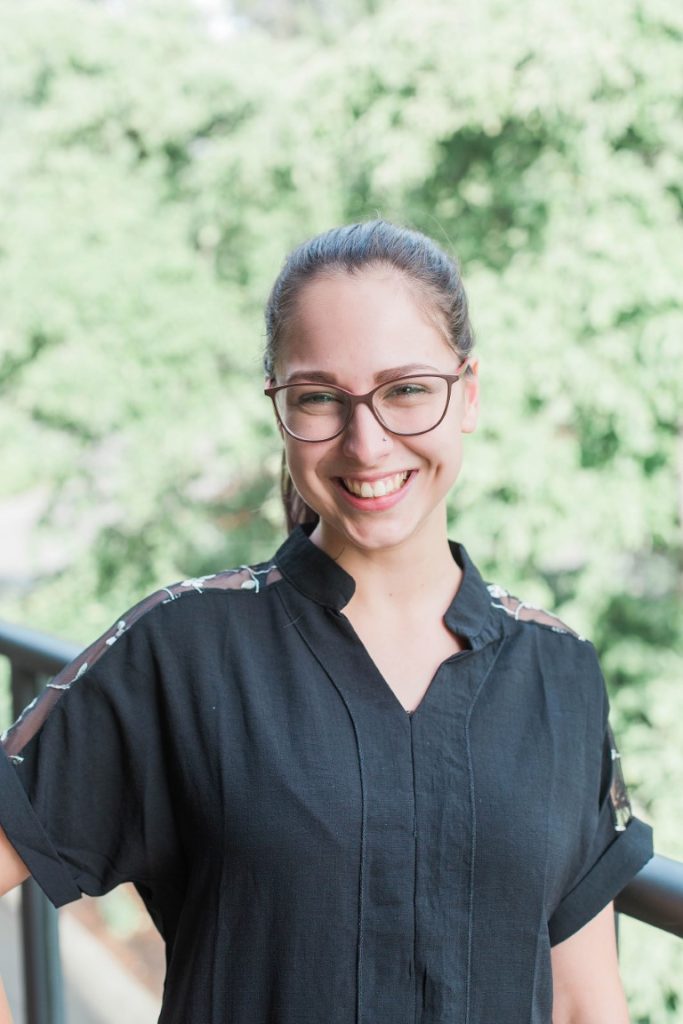 Emily Haugen graduated from Kwantlen Polytechnic University with a Bachelor of Marketing and non-profit studies certificate. She currently works in the non-profit world of healthcare in marketing and communication. Through her strong values of equity and inclusion, Emily was a speaker at Women Deliver in Vancouver, participating in the Fora: Network for Change Girls on Boards Program, and sits on the Board of Directors for Oikocredit Canada. She was a youth ambassador for Plan International's Girls Belong Here program in Toronto, and is an active member of the Canadian Council of Young Feminists. Emily believes in the power of youth and supporting young women as they navigate through life, and is very passionate about the mission of She Connects. She is the president and one of the co-founders of She Connects.
Leena Parhar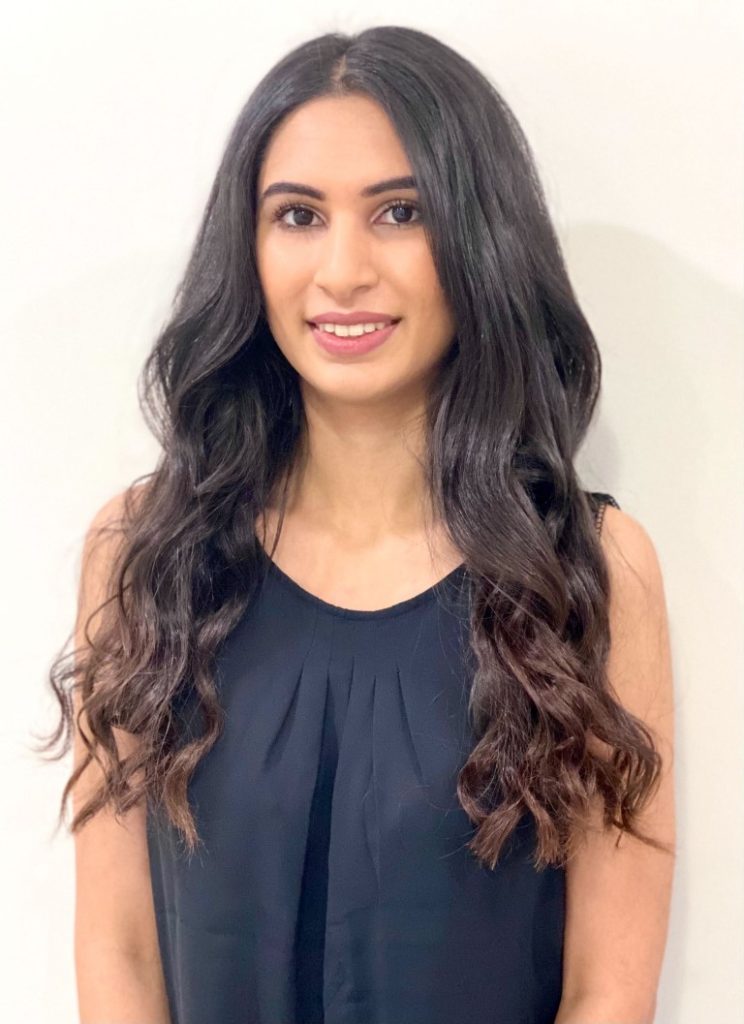 Leena Parhar is one of the co-founders, and communications director of She Connects. She has a Bachelor of Arts in Political Science and a minor in Law from the University of British Columbia. She is working in the tech industry as a business analyst. Leena hopes She Connects will help empower young women who are navigating through their education, career goals, and wellness. Leena is participating in the CanStudyUS Fellowship to build her leadership skills and increase her knowledge of policy-making. Leena will be pursuing her master's degree in the near future.

Meghan Dunn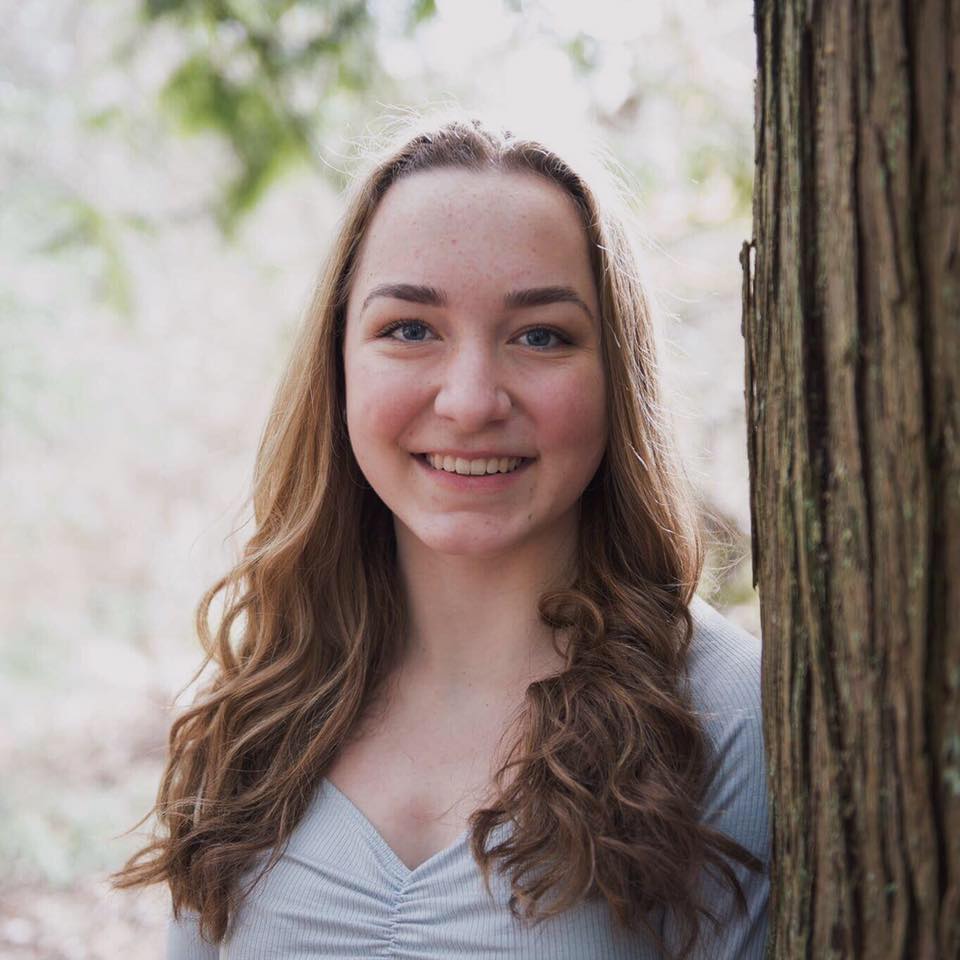 Meghan Dunn is one of the co-founders, and director of internal relations of She Connects. She is completing her Bachelor of Science in Health Sciences with a minor in Gerontology and a certificate in Ethics at Simon Fraser University. After graduating, Meghan will be pursuing her Master's Degree in Occupational Therapy. She hopes that She Connects will continue to facilitate meaningful relationships in order to support young women in achieving their personal, educational, and professional goals. Meghan is a former Daughters of the Vote delegate and is excited to learn more about the non-profit industry while working alongside her fellow board members.