BY J.M.LEE
"My number one advice for other women, or anyone, is to outwork the people around you. There were very few female-led accounting firms–especially in the Fraser Valley. Knowing I can outwork anyone has been a motivating factor for me to take on this challenge."
Many immigrants have familiar stories of parents who worked in menial, low-paying jobs to get by and then would build their Canadian Dream from it. This sort of difficult beginning motivates Mandeep Tung to change that paradigm.
Mandeep, a Chartered Professional Accountant, is a partner at Affinity Accountants. Mandeep and her husband Perminder have a daughter and a son.
"I have always felt it has been an uphill battle for our parents to achieve their Canadian dreams. Witnessing that, I made sure to strive above and beyond. I think I am my most severe critic, and I am constantly trying to achieve perfection in all facets of my life. Though this can be difficult, it's likely one of the main reasons I have been put into leadership positions and increased responsibilities," explains Mandeep.
"My number one advice for other women, or anyone, is to outwork the people around you. There were very few female-led accounting firms–especially in the Fraser Valley. Knowing I can outwork anyone has been a motivating factor for me to take on this challenge."
"My advice to the next generation is to feel empowered and use your voice and self-agency to continuously move forward confidently. With perseverance, we will fight the pervasive stereotypes and expectations."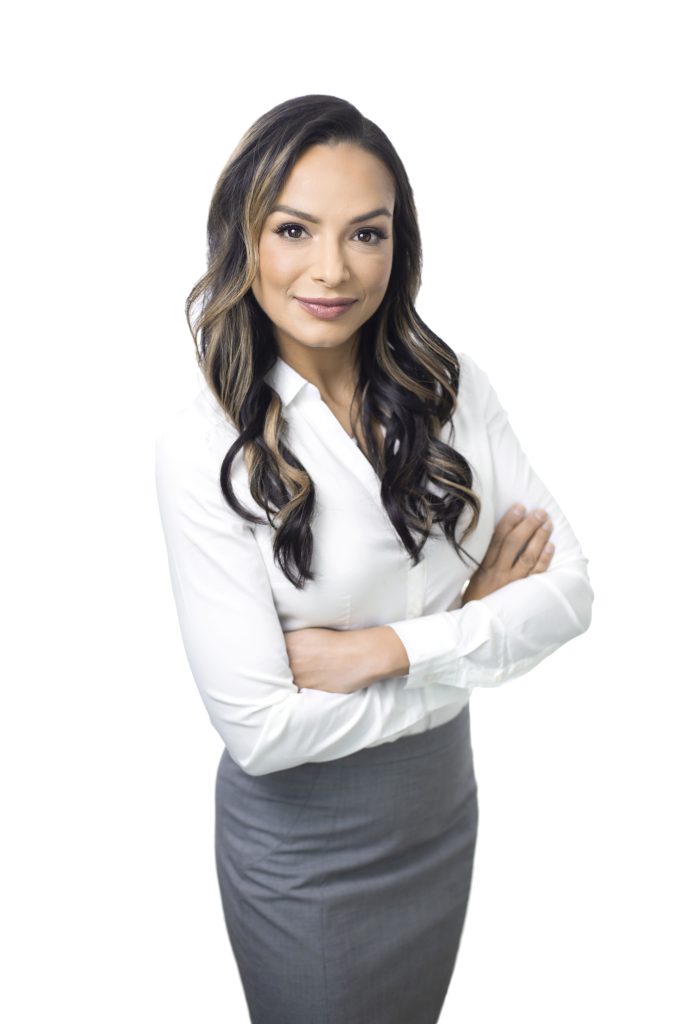 In Mandeep's life, there are two inspirations—her mother and her daughter. "My mother always taught me to give 100% to whatever I decide to do. My daughter motivates me by making me feel compelled to be that inspiration to her as my mother has been to me."
The most significant risk Mandeep has undertaken has been to take the leap and open a full-service accounting practice in 2016 with a partner. Her clients trust her with the financial well-being of their company. She was constantly consulted for some of the most crucial decisions made in their businesses and personal lives.
"Almost 80% of my staff are women in various roles, from Chartered Professional Accountants to administrative support staff. When working with someone, I look for a few key things: work ethic, ownership, and goal orientation."
Knowing her leadership strengths gives her confidence. Unfortunately, confidence doesn't appear overnight. It takes a conscious effort to strengthen one's skills, manage a team, and develop solutions. "Ask for feedback—it might be challenging to hear what others have to say—but it's necessary for self-awareness and development."
The most powerful trait of those listed is resilience, Mandeep believes. "Professional women are leaving the professions of law, accounting, and finance after 5 years of work in the field. There are forces at play that make women less resilient than men."
"It's difficult to view oneself as a leader for one can't tell people, 'I am a leader, listen to me.' That would be poor leadership. Self-confidence is a hallmark of true leaders; however, empowering your team is equally imperative. Empowerment builds the sense of individual worth and furthers employees' commitment to their organization."
Mandeep is lucky to have a male business partner that is supportive and understanding. "Even before my practice, I have always had a very positive experience working with organizations promoting gender equality—KPMG, Fortis BC, and Fraser Health. I had never faced any resistance or gender discrimination when it came to my career advancement. I have excelled based on my dedicated work and forging ahead above and beyond my expected role."
Mandeep states that "work-life balance is always a challenge, and most working parents struggle. I won't lie – I have not figured out the correct balance. However, the key is to have a very regimented, disciplined routine throughout the year."
Throughout her experience, Mandeep comes to a broad conclusion. Girls who feel a greater sense of respect are empowered to discover and use their voices skillfully—starting in a classroom, the boardrooms, the political podium, and any other field. "My advice to the next generation is to feel empowered and use your voice and self-agency to continuously move forward confidently. With perseverance, we will fight the pervasive stereotypes and expectations."
"Diversity efforts can often be focused on representation," Mandeep states. "Inclusion practices tend to be more about how to help groups find a sense of belonging. Being aware of the most oppressed groups can be difficult for society. Seeing the gaps can be a significant first step in taking action.
"My mother has always inspired me to continuously learn and grow. Without any formal education, she is constantly pushing herself to always take on new challenges, which makes me very proud of her. After having kids, life has so much more meaning and purpose. My kids bring out my strongest side, and I am inspired to do my finest for them."