BY GARY THANDI
The Honorable Ravi Kahlon was elected as the MLA for Delta North in 2017 and re-elected in 2020. He is the Minister of Jobs, Economic Recovery, and Innovation.
Ravi's parents came to Canada in the 1970s. His father was in the process of becoming a lawyer in India, and, upon settling in Victoria, found employment in a mill while Ravi's mother worked in a restaurant.
"I am a product of their hard work and success," he recollects. "After fifteen years of washing dishes, my mom ended up buying that restaurant, and it became a family-run business."
He was also exposed to sports at a young age and credits his father and grandfather, who were athletes themselves, for instilling in him a passion for the sport. Ravi is a two-time Olympian, having represented Team Canada in field hockey. He is a member of the Delta Sports Hall of Fame.
Ravi came to politics later in life.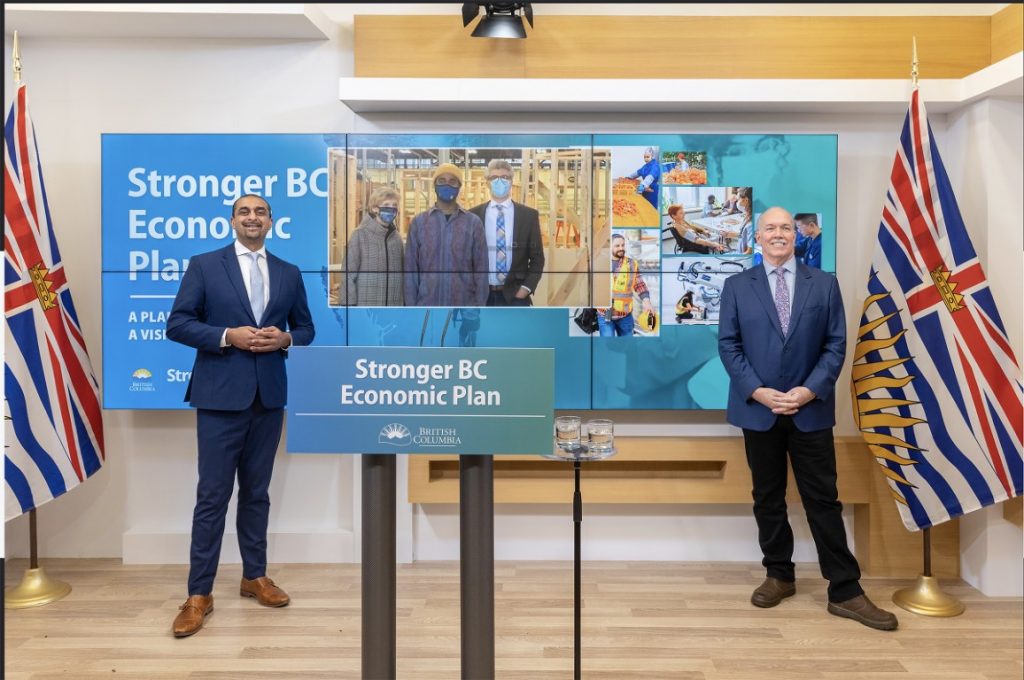 "It wasn't on my mind when I was younger," he reflects. "But I just saw things in society and in my life, where I thought 'we could be better, we could do better.' We live in such a rich society, yet we have so much poverty. And in my heart, I felt like we could do better. So, somebody said to me once, 'if you think you can do better, why don't you go do it?' And that has always been my vision for politics."
"When I first got elected, the Premier asked me to bring back the BC Human Rights Commission. That was my first venture as an MLA, and I wrote a report that was the basis for the development of the new Human Rights Commission that we have in BC now."
He later visited numerous communities across the province to develop an anti-racism strategy as part of his work. He then took on the position of  Parliamentary Secretary for Forests, Lands, Natural Resource Operations and Rural Development, where he championed the use of mass timber and innovation in B.C.'s forest sector.
Now as the Minister of Jobs, Economic Recovery and Innovation, he is responsible for leading BC's economic recovery from COVID-19.
"BC is leading Canada's economic recovery," the Minister notes. "Wages are rising and we have one of the lowest unemployment rates. There are 85,000 more people working today, than when the pandemic started."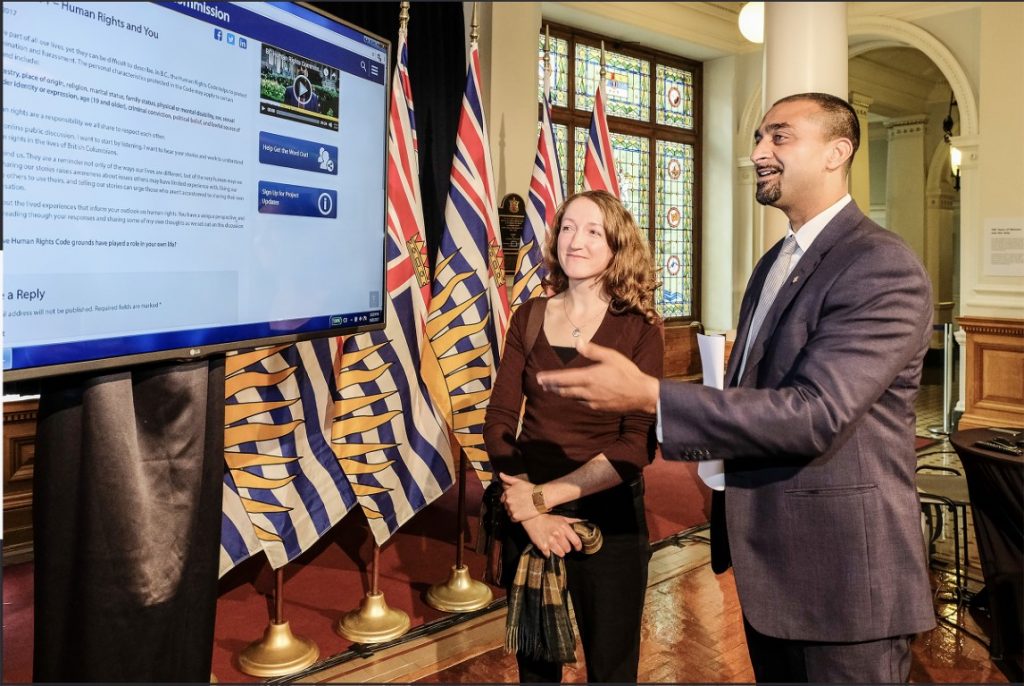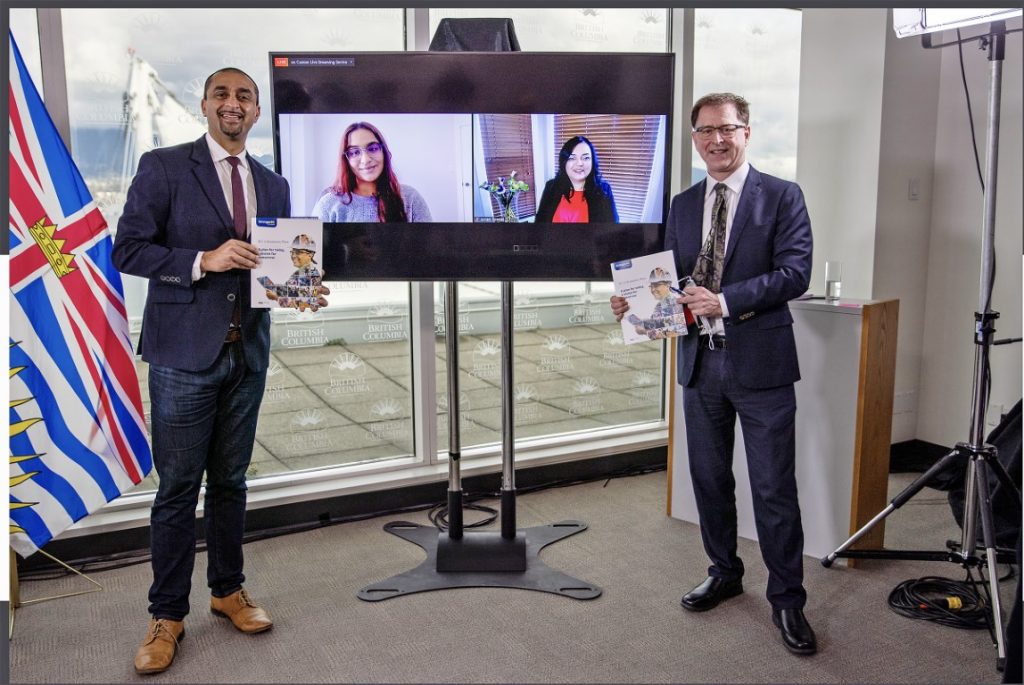 "The financial supports we put in place have worked. They were targeted, and they went to people who needed them. Our StrongerBC Economic Plan builds on our strong recovery and moves B.C. forward by setting out to tackle two of our biggest challenges – inequality and climate change. Because an economy built for all is an economy built to succeed."
" The latest projections are that BC will have over one million new job openings in the next ten years. So, we have a lot of work to do to make sure that people have the skills they need to take the jobs that are coming. Our Economic Plan closes the skills gap with a comprehensive strategy to fill the jobs of tomorrow while growing an economy that works for everyone."
Minister Kahlon  emphasizes that the three sectors with the largest anticipated growth are the care economy (including health care, care workers, and child care workers), technology, and construction.
"The economy is changing. I was at a technology forum, and the speaker argued that the skills needed in the future are empathy, critical thinking, and creativity. These are three essential qualities that every young person needs. If you have these things, you'll adapt easily to our changing economy."
"Our StrongerBC Economic Plan also considers other factors. How do we ensure we have health care for people to support when the population is growing? How do we ensure enough housing, childcare spaces, and schools—so young people have a good quality education? All that is part of the economy, and that's part of our economic plan as we go forward."
"The generations before us that came to Canada made tremendous sacrifices to give us opportunities to do what we're doing. And so, to our current and future generations, I would say—don't for get about their sacrifices. Take the opportunities presented to you because the possibilities are endless. It is excellent if you have a dream but plan to get to that dream.
And everything you do every single day should be moving you in that direction. And if it's not, then ask yourself, why it's not? I never worried about the outcome of my sporting career. I thought about what I needed to do to get there. This is my message to our youth. Anything you want to do, you need a plan, and of course, we will always be there to support people that have that ambition and dedication."
For more information on the StrongerBC Economic Plan, please visit: www.strongerbc.ca/plan