BY GARY THANDI
Dr. Birinder Narang is a family physician committed to addressing social and health inequities that impact underserved communities. When not seeing patients, he can be found instructing future physicians for UBC while serving as Board Chair for the Burnaby Division of Family Practice and as a Steering Committee member for the South Asian COVID Task Force. In-between posting on health and public issues on social media, and speaking on medical matters on television and radio, Dr. Narang engages in self-care and spends quality time with family and friends…and, if you're lucky, he may even bring out his Dhol.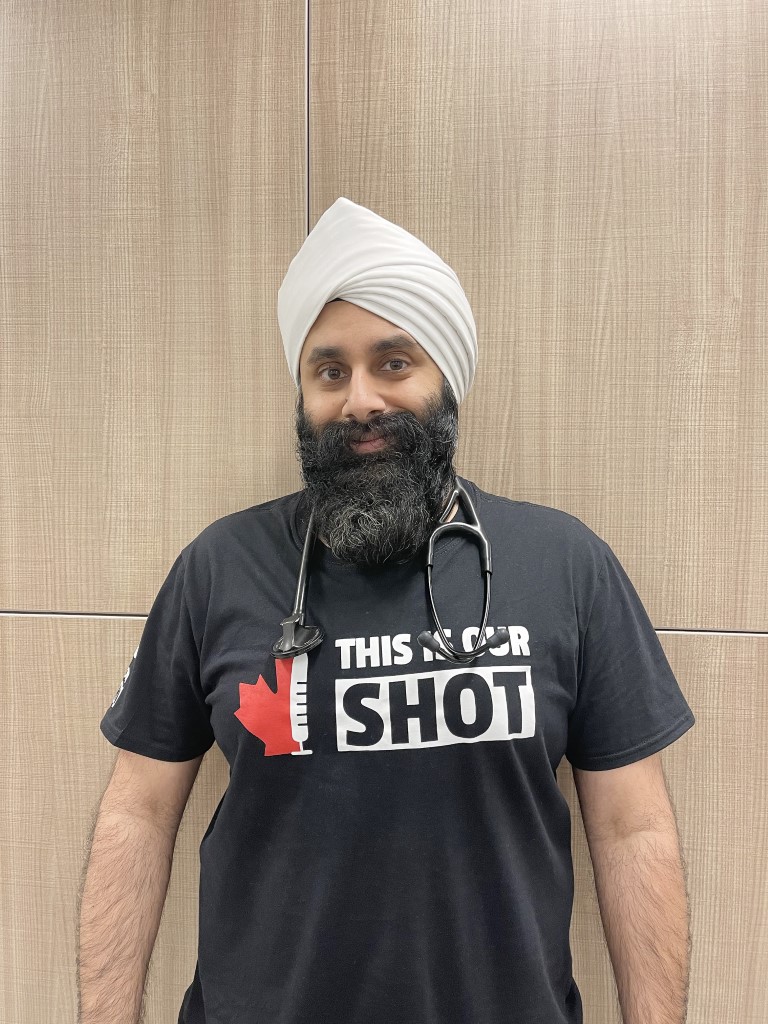 Dr. Narang was born in the UK and, at six years old, moved with his family to Halifax, Nova Scotia. His parents are prominent community members: his father, Satinder, is a psychiatrist at Surrey Memorial Hospital, and his mother, Baljinder, is an Occupational Therapist, Community Advocate, and former Burnaby School Trustee. His older sister has her Ph.D. and works as a behaviour analyst, and his younger brother is a financial manager living in the UK. "I grew up being influenced by many factors. Yes, there was the medical perspective, but I also learned of community spirit, values, and responsibilities. I was fortunate that my path was never set in stone – the choice was always mine."
"During my childhood in the UK, we lived with my Nanaji who was a physician as well," he recalls. "He was a two-time refugee! He was studying in Pakistan and displaced during Partition; later, while practicing medicine in Uganda he was a refugee once more due to Idi Amin's regime. I grew up in his household knowing he was someone who had endured much adversity but also demonstrated great strength."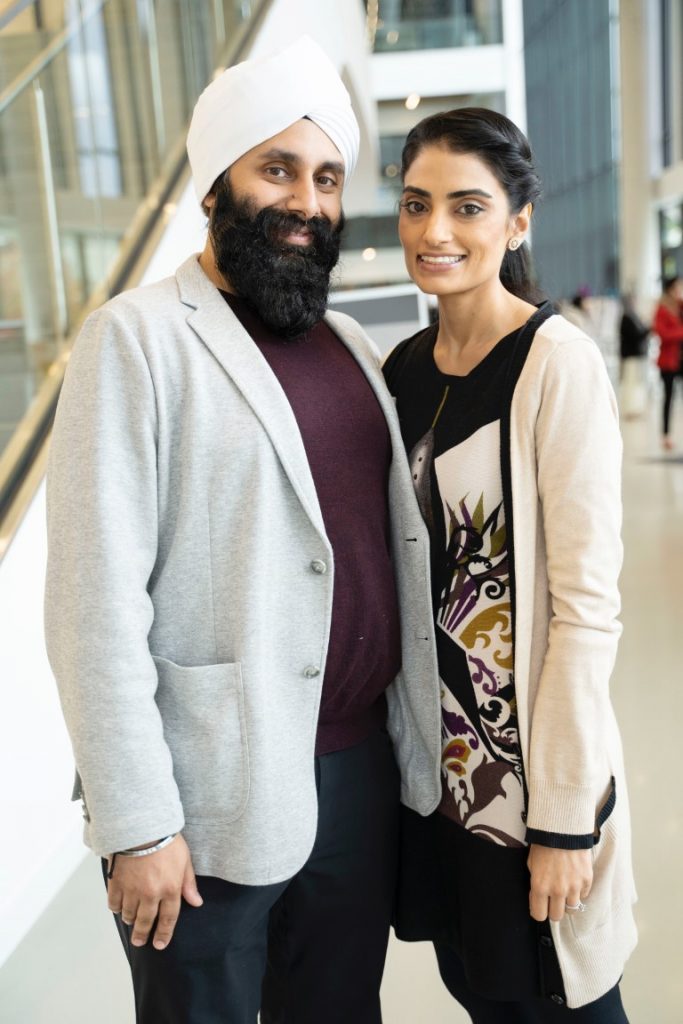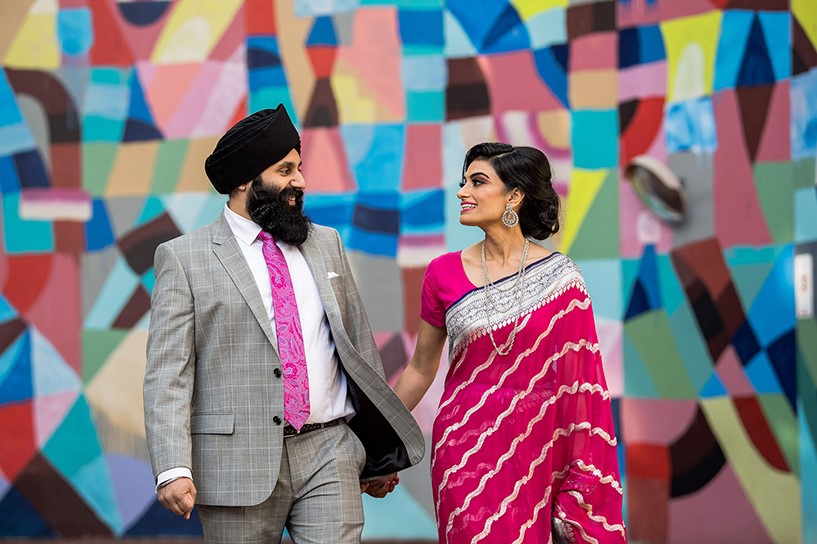 The family moved to Burnaby when Dr. Narang was in Grade 5. During those early years he formed his connection to South Asian culture, initially through traditional music and dance. "I learned Bhangra and other Indian dances starting in Grade 7, and picked up the Dhol in Grade 9," Dr. Narang recalls. He also received his First-Degree black belt in Taekwondo. "I spent hours each day practicing, and that takes discipline. Martial arts, music, academics, and community work – this is where I found my centre."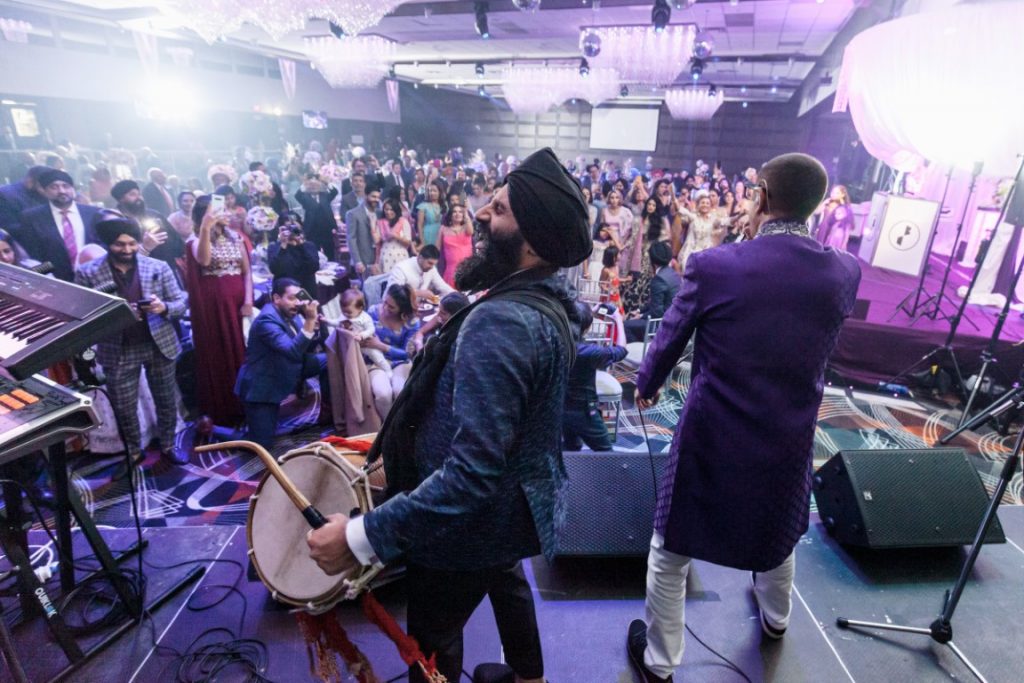 "It is because of the sacrifices of my parents and grandparents that I can live comfortably and have opportunities to experience life's challenge and failures; this is how I figured out who I was. Even today, my challenge is how to be my most authentic self and how to integrate into society, while accepting that I'm still a work in progress."
Dr. Narang cites the Sikh Research Institute and its Founder, Harinder Singh, as another influence and inspiration in his life. "One of my biggest struggles has been 'How do you maintain a relationship with your faith while growing up in a Western world?' It's through the tools, connections, and experiences through Sikh Research Institute that I have found a balance that I am comfortable with."
Dr. Narang completed his undergraduate degree at Simon Fraser University and then moved to Australia for medical school. He came back to BC in 2016. "I was working at Surrey Memorial Hospital," he shares, "sometimes working 14 days straight, and I soon began to feel the effects of burnout."
This was Dr. Narang's first experience within a healthcare system that he felt needed reforms to better meet the needs of patients, doctors, and allied health professionals. Since becoming a healthcare critic and advocate, he has devoted considerable time and effort to highlighting these issues for the public.
Some of these systemic issues were exacerbated when COVID hit, so he took to his social media platforms to reach as many people as possible. He also joined other South Asian physicians and allied healthcare professionals in the South Asian COVID Task Force, ensuring that South Asian communities would not be left behind in education and vaccination efforts.
"There's a gap between the community and medicine, so how we help bridge that using our power and privilege as physicians is important. How do we connect and advocate for people who might not have support otherwise?"
While his passion for community health and well-being keeps him driven, Dr. Narang also realizes that self-care and support from friends and family are essential. "My wife, originally from Australia and also a family physician, is the most supportive person in the world," he notes, "Her care, along with family and friend support, is how I maintain balance."
"I thank DRISHTI for giving me the platform to speak. For me, I share my story so that others may hopefully derive some benefit from it. I have my cultural inspiration, my faith inspiration, and my family inspiration. I hope that anyone who wants to pursue their passion will also find what inspires them."