Hurriya (HS) Burney wrote and published her debut murder mystery, The Lake Templeton Murders.
A fast-paced whodunit set in a small fictional town in Vancouver Island starts with discovering a body found drowned on the beach. The police determined that the victim, Sharon Reese, plunged off the dock outside her own lakefront home in a drunken stupor. On the surface, it seems like an accident or a suicide. Private investigator, Fati Rizvi, convinced that it's murder, sets out to unravel the mystery.
After all, Sharon, who worked for the City of Lake Templeton as a Treasurer, was a loyal, hard-working government employee. Everyone liked her. Even though she kept to herself and had no family or friends. How did she end up reposed on the rocky shore, body bloated, still in work clothes, reeking of alcohol? The town is stumped.
As Fati follows the clues and asks blunt questions, she discovers that Sharon has a dark past behind the patina of perfection. And in the sleepy town of Lake Templeton, everyone has secrets, and no one is telling the truth. There's the icy-eyed mayor who confounds Fati at every turn. There's the co-worker who found Sharon's body. And the airline pilot who flew her home from Vancouver the night that she died. The stakes are enormous. When Sharon's passed, Lake Templeton was in the midst of a high-ticket revitalization project to turn the town into a tourist mecca. High-profile investors are involved. And Sharon, the City Treasurer and murder victim was suspected of embezzling money from the project. But is this the motive for her death? Or is there something more?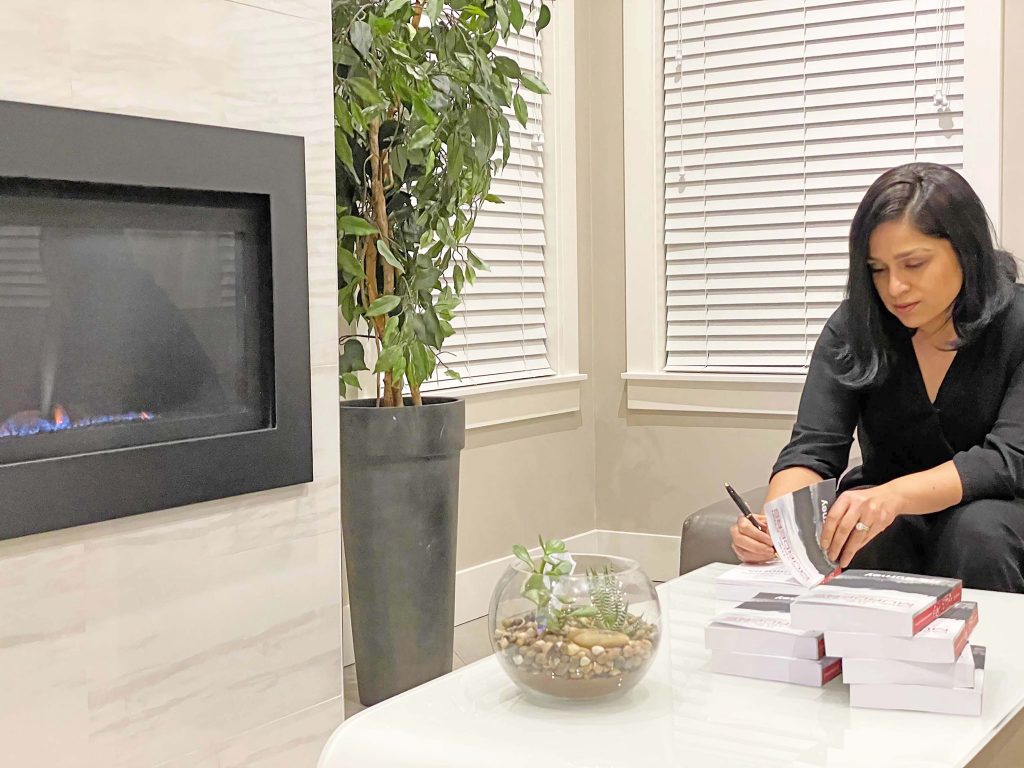 Hurriya (HS) Burney, the author of The Lake Templeton Murders, is a corporate leader by day and a mystery writer by night (and early mornings)!
Ever since she was a little girl, Hurriya has had a passion for reading and writing. She spent many nights up late devouring the latest novels by Sidney Sheldon and Stephen King. She read and reread her favorite thrillers and dreamed that one day she too would write a book that compelled her readers to keep turning the page.
In college, Hurriya pursued a Bachelor's Degree in Creative Writing and vowed to publish a book—one day. Thus, after graduation, she ventured into the world of work. She began an exciting banking career, and writing went on the backburner. Over the years, she had many ideas, but none captured her attention long enough to result in a finished book. A few years ago, she started blogging on Medium.com, which helped her rediscover her writing muse.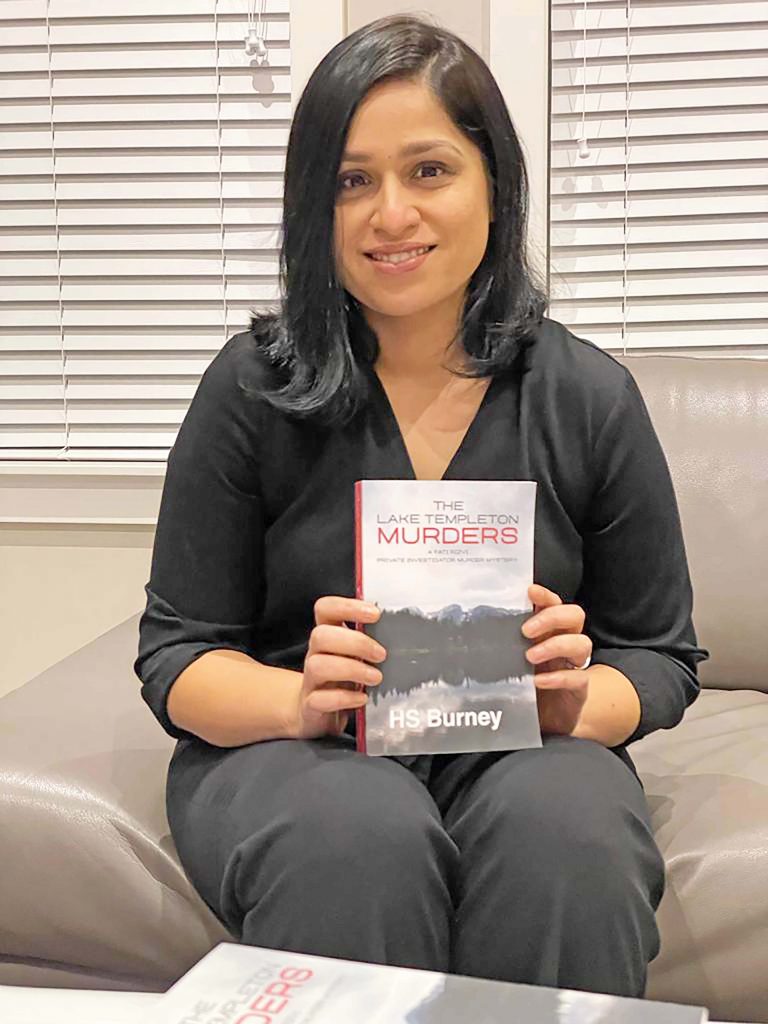 It was during the pandemic that Hurriya returned to her roots, her childhood passion for mysteries. It was a passion she still relished via books by writers like Harlan Coben and the latest murder mystery shows on Netflix and Amazon. Hurriya loves to write mysteries because they engage both the analytical and the creative sides of her brain. A murder mystery is a puzzle. You have to leave clues that lead to a logical conclusion at the end of the book, a satisfying ending that makes sense to the audience. To Hurriya, writing a mystery was the perfect harmony of analytical thinking and creative brainstorming.
With a busy corporate job, Hurriya developed the discipline of waking up at 5:30 a.m. every morning to write before work. Vacation days were writing marathons. Hurriya attended courses and writing conferences to sharpen her skills and took copious notes. The Lake Templeton Murders took shape quickly.
Hurriya was inspired by the ocean-facing small towns she visited in BC over the years and the diversity of the community in which she lives. She loves to create complex, multi-layered characters with hidden motivations that keep you guessing. Her central character, Detective Fati Rizvi, is a female detective and the daughter of Muslim immigrants from Abbotsford. She is bold, determined, and unrelenting. She is unafraid to take risks and chart her own path, refusing to go to law school, despite her family's disapproval of her chosen career path.
Hurriya was determined to create a novel with a prominent central female character, adding a layer of ethnic diversity that reflects her own community and identity. But Fati isn't the only strong female character in The Lake Templeton Murders. Nor is she the only immigrant. For Hurriya, the most enjoyable part of writing this book, besides knitting together a believable yet enticing plot, was creating characters that reflect the broad diversity, making BC such an incredible place to live.
Hurriya is already working on her next book, taking Private Investigator Fati Rizvi on a new adventure to solve a fresh riddle. Sign up for Hurriya's email list to be kept up to date on her projects!
Grab a copy of The Lake Templeton Murders on Amazon to find out! Or scan this code: