Surrey Hospitals Foundation's Chief Operating Officer Azra Hussain and her daughter Hebah Hussaina have been recognized in the 2021 Canada's Most Powerful Women. Top 100 Award, presented by the Women's Executive Network (WXN), recognizes 105 outstanding women across Canada who advocate for workforce diversity and inspire tomorrow's leaders.
For the first time in Canadian history, a mother and daughter team has won their respective WXN categories. The mother and daughter were presented with the KPMG C-Suite Executives and the RBC Future Launch Future Leaders awards. The Top 100 Awards span the private, public, and not-for-profit sectors, with the winners selected by WXN's Diversity Council of Canada.
Jane Adams, President, and CEO of Surrey Hospitals Foundation, says: "Azra's innovative research has propelled the hospital's relationships with our donors, partners, and communities. It ensures every dollar the Foundation receives has the most significant impact on the betterment of community health."
Azra's unwavering courage to overachieve and excel, give back to the community, and become a role model for young future leaders continues to inspire many, including her two children, both of whom are already experienced TEDx speakers. Her life's story has built the base for her commitment to being a role model in resilience. Azra is a committed and visionary leader whose strategic mindset and professional business acumen have been integral to Surrey Hospital Foundation's growth.
Azra is a gifted leader, bringing more than 20 years of executive experience to her role as Chief Operating Officer at the Foundation. With her Chartered Professional Accountant (CPA) and Certified Fundraising Executive (CFRE) professional designations, Azra brings a unique skill set to her financial oversight, fundraising, talent management, and operations to the Foundation. She also believes in lifelong learning and advancing the power of collaboration that allows for innovation and advancement at both an individual and team level.
She sits on the Board of the Elizabeth Fry Society of Greater Vancouver and the Association of Fundraising Professionals (AFP), volunteers with the Association for Healthcare Philanthropy's (AHP) International Conference Committee and the Diversity, Equity, Inclusion and Belonging (DEIB) Task Force, Surrey Board of Trade's Women In Business team and the local Tax Clinic to assist low-income groups with their annual personal tax filing. "We are so incredibly proud of Azra and her daughter's achievements. It is such a great female empowerment story to have a winning mother-daughter team who show strength, resilience, and fearlessness to inspire more women in the generations to come," says Jane Adams.
"My father instilled the importance of charity and giving back to our communities. It's a virtue that I've taken with me throughout my career, including my work at the Foundation. It's an honor, privilege, and incredibly proud mom moment to be part of the same awards as my daughter," says Azra. "Seeing her make her own successes and achievements by being a positive influence and making a difference in the path she takes."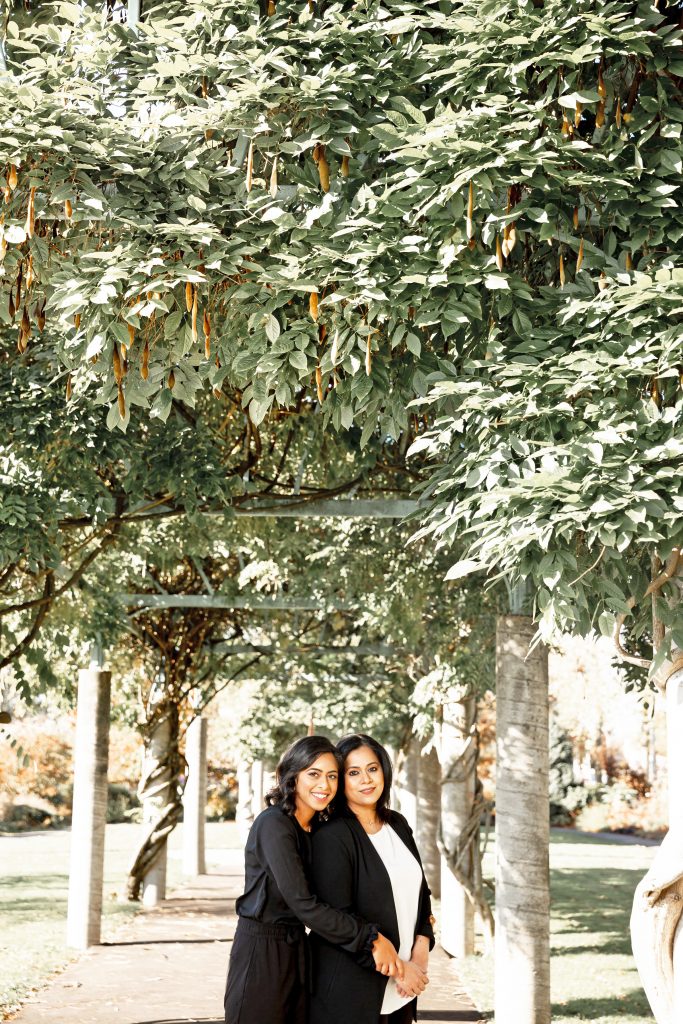 In 2015 at the age of 15, Hebah Hussaina started the Youth for Care initiative. This not-for-profit youth group organizes fundraisers and raises awareness for Surrey Memorial Hospital and fosters connections between youth and the hospital. At the age of 22, with a BSc Integrated Science degree from UBC, Hebah is already a TEDx and BC Tech Summit speaker, community leader, and advocate passionate about supporting youth STEAM education.
She is the Surrey coordinator of the Science World Future Science Leaders program, an after-school STEAM enrichment program for teens to unleash creative potential and build a life-long network of like-minded peers.
Hebah has contributed and led initiatives to encourage youth participation in STEAM activities through partnerships with Science World, Surrey Memorial Hospital, the City of Surrey, Health and Technology District, and the University of British Columbia. Hebah is a firm believer in investing in the future generation and advocates for equal opportunities for youth to pursue STEAM careers. "Being recognized with this award amongst so many inspirational women and especially with my mother—is an absolute honor," Hebah humbly says.
It is her trailblazing passion for giving back and helping people that continues to inspire her each day. "I am a strong advocate for the inclusion of accessible STEAM education programs within local communities and a huge believer in youth volunteerism. One of my beliefs is the power youth hold to change the future."
Hebah plans to continue pursuing a career in child health science research and further help support healthy child development in her community.
This mother and daughter's incredible feat is indeed mind-boggling. Named as Mother and Daughter top 2 most influential women in Canada is hard to beat.