Parween is a South Asian Millennial Money Coach and Trauma of Money Facilitator whose mission is to educate and empower more women in the South Asian community about personal finance. She has e-built a six-figure net worth by the age of 26 and founded the Wealthy Wolfe—where she provides honest and relatable financial coaching for women of color from immigrant upbringings through one-on-one coaching and mentoring.
Her mission is to be a money mentor and a safe space for other South Asian women to learn about personal finance, as no one looked like her could turn to and learn from growing up. The traditional personal finance community is primarily made up of men who cannot relate to the specific experiences of women trying to navigate and manage their finances.
Parween, as a child of immigrant parents and the eldest daughter in a South Asian household, her money story echoes many others within the South Asian community. Their parents immigrated to Canada to build a better life and allow their children opportunities that didn't exist back home—and their relationship to money is one of survival. This influences how the second generation (including Parween) interacted and viewed money growing up.
Money within immigrant families is frequently a scarce resource. Their parents worked long hours for little pay, instilling a narrative that money is hard to make and harder to keep as their children's earnings provided food/shelter/education. Money was spent in survival mode, so as children of immigrant parents, the way they interact and view money in their adulthood is shaped by these experiences. Frugality and spending only on needs is something their parents have taught them—again rooted in survival.
These women may have anxiety about parting from these messages around money because they view it as a limited resource, or they may overspend in adulthood because they lacked the choice to buy things when they were growing up. These are both trauma responses to their upbringing, which were adaptive at the time but may not be anymore. Parween often sees her clients on both ends of the spectrum. Either saving every penny and still feeling like it's not enough; or completing overspending and in credit card debt. This is why it's important to provide holistic financial coaching where these past experiences are included in the conversation.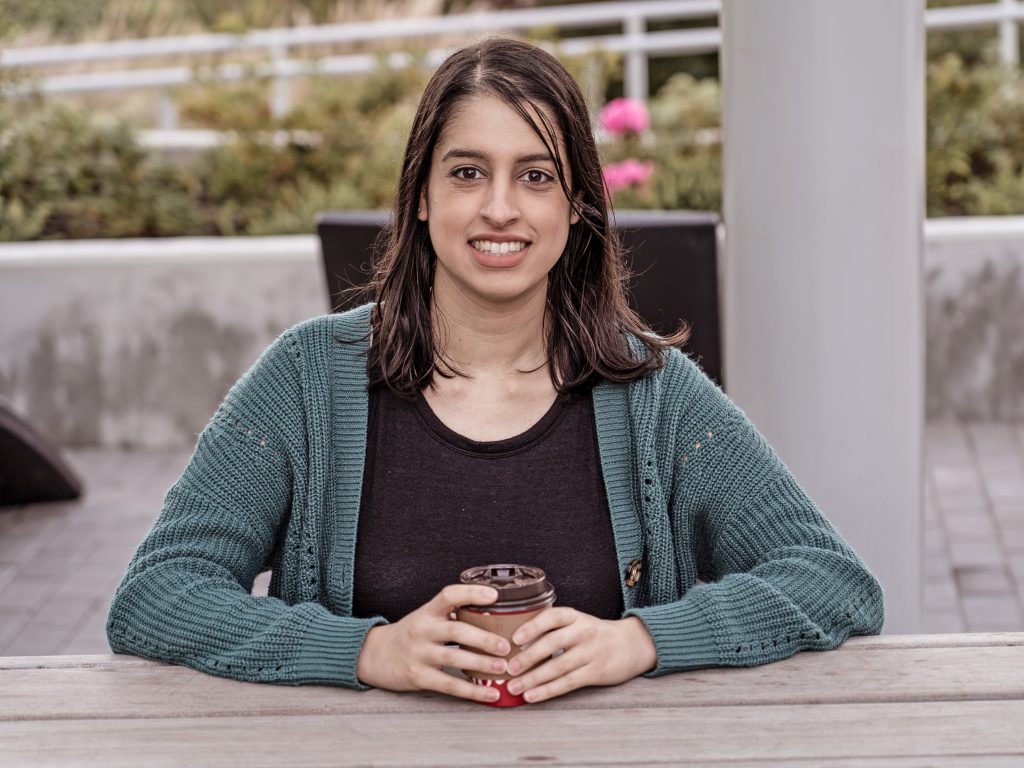 A big part of Parween's "why" to help other women, specifically with money management, is because of the gendered narratives within the South Asian community. Many women are groomed to believe their self-worth is tied to their ability to get married, run a home. They are not empowered to think about financial independence. Instead, they were taught to be financially dependent on a future partner. Thus, Parween is here to disrupt this narrative and teach South Asian women about wealth building.
How often were they told as daughters growing up to marry a wealthy Indian boy? This narrative instills in them that they will not be responsible for financially providing for their families, so why would they bother educating themselves about money?
It leads to overspending and little motivation to save money in their twenties, as they perceive their future will be taken care of.
More importantly, how many times have these women witnessed a mother/sister/cousin in their community stuck in toxic or abusive environments they cannot escape because they rely financially on their husband/brother to provide? Or a woman widowed and left to manage the household finances without any idea how to do so?
When it's not our money, we lack choice and flexibility, especially leaving unhealthy environments.
Take back control of your financial future through education and building your own wealth. A financially independent woman may be uncomfortable for some in the South Asian community to accept. Still, we need to break these gendered and generational narratives that are keeping us stuck within the confines of our society's expectations and not ours.
"Parween is a South Asian money expert on a mission to provide honest and relatable financial coaching for women of color from immigrant upbringings through 1:1 coaching and mentoring. She built a net worth of $100,000 by the age of 26 and is on a mission to help other WOC overcome their financial traumas and build generational wealth.
She is the founder of the Wealthy Wolfe (https://thewealthywolfe.ca/), holds the Accredited Financial Counselor – Canada® designation, and is a certified Trauma of Money Facilitator."