BY GARY THANDI
Khalsa Aid was formed in 1999 and has found itself at the forefront of humanitarian efforts worldwide. As noted on the Khalsa Aid International website, "Khalsa Aid is an international NGO to provide humanitarian aid in disaster areas and civil conflict zones worldwide. The organization is based upon the Sikh principle of 'Recognise the whole human race as one." Initially formed in Slough, the United Kingdom, when Sikhs were marking and honoring the 300th anniversary of the Khalsa's birth, its mission has now grown across the globe supporting humanity, wherever there is a need.
In two decades, Khalsa Aid has supported Kosovar Refugees in Albania, assisted in water purification efforts in Somalia, helped people displaced by war in Afghanistan, aided victims of earthquakes, volcanos, floods, and typhoons in Turkey, India, Pakistan, Haiti, and the Democratic Republic Congo. It also provided emotional support and food/nourishment to impoverished and vulnerable communities throughout the world.
Jindi Singh is the National Director in Canada for Khalsa Aid. "I was part of the original team in the UK where Khalsa Aid was founded by Ravi (Singh)," Jindi recalls. "Prior to Khalsa Aid, we had done some small projects in Slough, but we also knew there were needs beyond our town. There was a war going on in the former Yugoslavia, and we felt that we should help the refugees, in the spirit of Khalsa. There was a convoy going to Albania, and we collected needed items, including medication, and a truck was filled up and headed out to support the refugees. Khalsa Aid was born."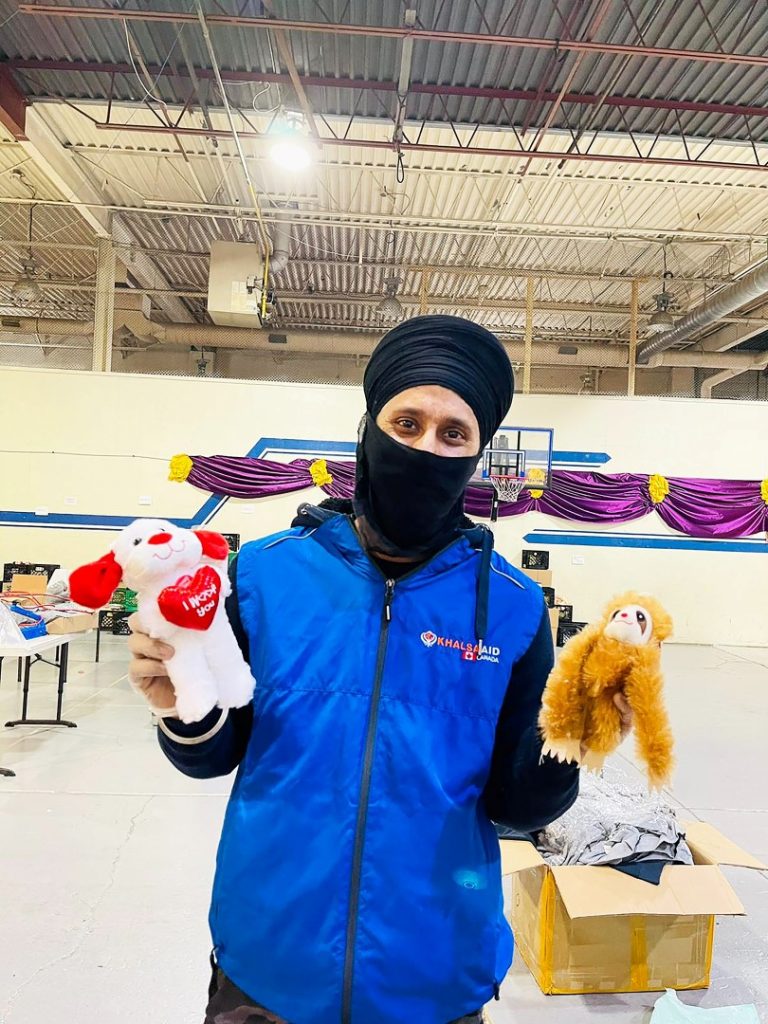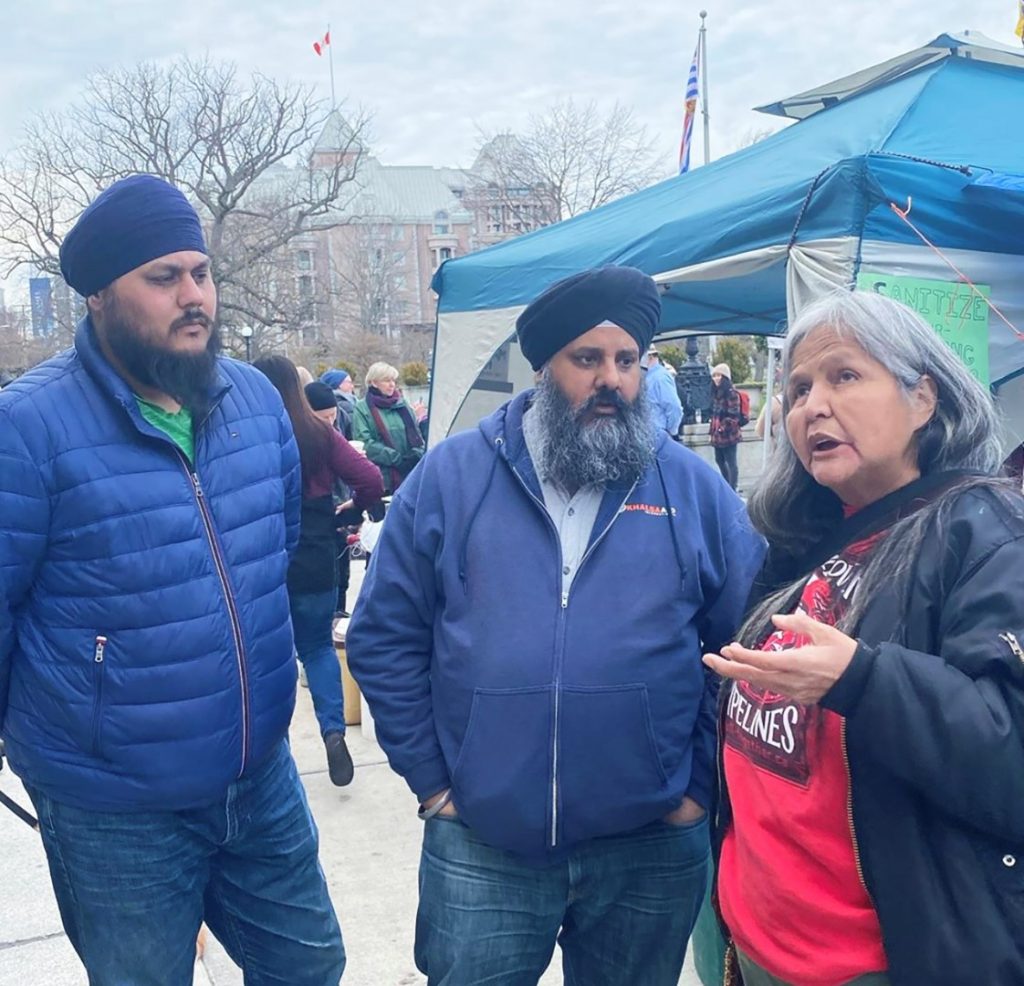 While Jindi moved to Canada in the early 2000s for work purposes, settling in Victoria, he continued to interact with Ravi. "Jump forward to 2017, and we have set up as a non-profit here in Canada," he explains. The goal was to have Khalsa Aid Canada be nationwide. So, what we have done over the last three years, is create chapters. We have 13 now, across Canada, from Port Alberni all the way to Halifax. Each chapter has considerable independence. They know what their communities need, the ins and outs of what groups to work with. So, they link up with local charities and non-profits and find out what the community needs."
Several Food Banks, homeless and housing support non-profits, and Indigenous communities/Friendship Centres that Khalsa Aid has been supporting before and since the pandemic. "Because of the pandemic," Jindi advises, "we needed to shift from efforts such as preparing and serving meals to creating grocery packs for pick up, as that allowed for social distance to be maintained, and people were able to take those and have meals for a week."
Jindi welcomes anyone wanting to work with Khalsa Aid to reach out. "You have to have the right mindset for this type of work," he explains. "For example, in working with Indigenous communities, you need to understand the history, the protocols, and how to respectfully engage and partner with them. We have to train our staff that they are not just 'giving aid,' and we encourage them to engage and talk with the people they meet. To me, the success is when people in a Khalsa Aid chapter consider it theirs, that 'this is our Khalsa Aid."
For their winter campaign, Khalsa Aid focused on youth. "We had a greater focus on at-risk youth, unhoused youth that may be on the street," he advises. "We continue to work with other non-profits and charities that support them. In 2021, we will focus more on opening new chapters in more northern regions like Prince George, Thunder Bay, the Yukon. We feel that many climate change impacts, such as flooding or fire, will disproportionately impact these communities. And so, we are trying to develop a presence, a local chapter, for these communities who could be seriously affected by climate change.
Internationally, Khalsa Aid remains active worldwide, including in India and with the protests currently underway. "Our India team is supplying essential items like personal protective equipment, underwear, clothing, shoes, hygiene products," Jindi advises. "The rains had really impacted the protestors, so they have been giving out rain protectors and have also set up two large shelters that sleeps about 500 and 800, respectively."
As per the Khalsa Aid International website: "Khalsa Aid has had the opportunity to serve humanity around the globe since 1999. Whether supporting victims of natural disasters or civil conflicts, our volunteers have been on hand to provide aid. None of this would be possible without the support of the Sangat (community), who provided social, psychological, spiritual, and financial support." To learn more/support its mission, visit www.khalsaaid.org
Contact Jindi Singh: @jindisinghka on Twitter, IG and FB
For Khalsa Aid Canada: @khalsaaidca on Twitter, IG and FB