BY GARY THANDI
Simon Fraser University's Board of Governors announced in January, after an extensive 9-month international search, that Dr. Joy Johnson will be the university's next president and vice-chancellor. She succeeds Andrew Petter, who had a tenure that spanned a decade, and began her term in September.
Previously Dr. Johnson was SFU's Vice-President, Research and International, and she continues to lead SFU's Equity, Diversity, and Inclusion initiative. Before coming to SFU, she was a professor at UBC's School of Nursing. She also held the Scientific Director position for the Institute of Gender and Health at the Canadian Institutes of Health Research. Dr. Johnson holds a Ph.D. in Nursing and is an elected Fellow of the Canadian Academy of Health Sciences and a Fellow of the Royal Society of Canada. She is the co-author of more than 180 peer-reviewed manuscripts and has been published in several prestigious academic journals.
"I am honored to be the 10th President of Simon Fraser University. One of the best moves I ever made in my career was to come to SFU." Dr. Johnson tells DRISHTI Magazine. "I fell in love with this institution when I saw what we were doing across our three campuses, of being a community-engaged research university that has such amazing faculty, staff, and students. Andrew Petter, our previous president, what he did when he came to SFU is that he held a mirror up, helped the community here at SFU better understand what we were doing, and that was deeply engaged community work. That is certainly works that we will continue to build upon."
Under Dr. Johnson's leadership, SFU's research income grew from $103 million in 2014 to $161 million today, making it the fastest-growing research income of any Canadian university. Additional highlights include securing two Canada 150 Chairs and establishing a university-wide emphasis on innovation.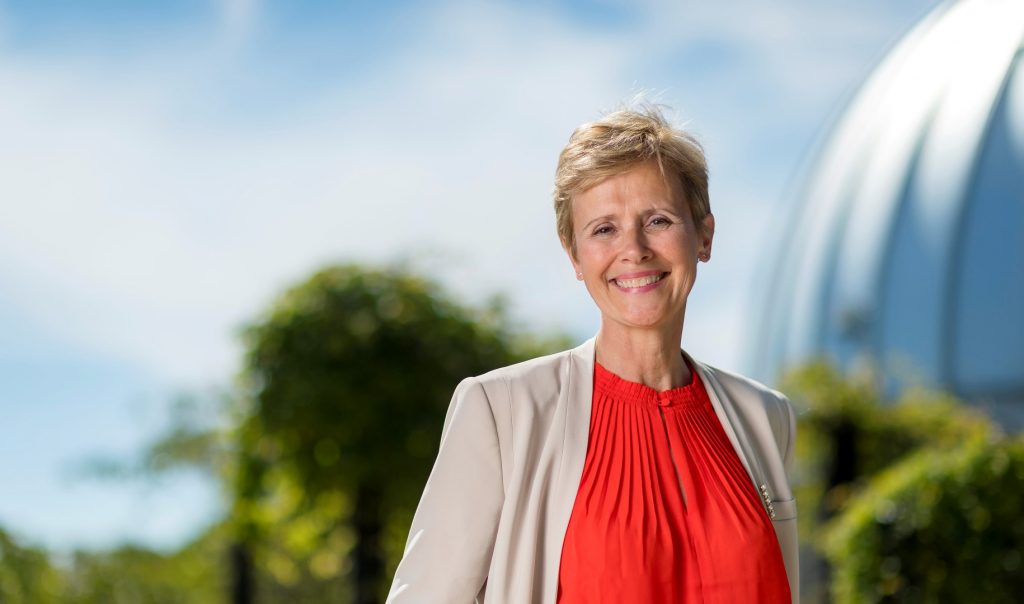 While only just beginning her term as President and Vice-Chancellor, Dr. Johnson has many plans already initiated or soon to be. Many of these plans build on previous accomplishments while charting new paths, such as building on reconciliation with Indigenous communities, addressing anti-black and systemic racism, advancing equity efforts, and continuing SFU's mission to be the most community-engaged university in the country. The provincial government recently announced that SFU will be home to the second medical school (after UBC) in the province. She will also have to undertake these and other short, medium and long-term efforts with a budget that will no doubt be impacted as a result of COVID-19.
When asked about the implications of Covid-19 on SFU's plans, Dr. Johnson states, "We are giving a lot of thought to how we can not only maintain our partnerships but also how we might be able to strengthen them during these challenging times. Everyone realizes that no one can travel much right now, so they are willing to hop on a zoom call, despite the time differences, to talk about ways to support one another. I think the other thing with this pandemic, it has really helped us understand that we are in a global community, with what happens in Canada affecting what happens to the rest of the world and vice versa. And so, partnerships, for research, for student exchange opportunities, remain important. Now more than ever."
In her message to SFU Students (posted on the SFU website), Dr. Johnson stated:
"Though this is a complex and difficult time, I'm so honored to take on the presidency of SFU— yes, even now. Truly, there's nowhere I'd rather be. I'm privileged to call this my community, and I'm eager to listen, learn and grow alongside all of you …. I could not be more proud or more excited to be part of what's next for SFU."
"The safety of our faculty, staff, and students and taking care of people during this time, that's really important," Dr. Johnson notes. "Our faculty have worked really hard over the summer to get their teaching online. It has taken an incredible amount of work. Some of the students are coming to the university as first-year students, all excited about coming to university, and here they are, learning online. They are not meeting friends in the way they hoped to, but they are hanging in. So, we will need to continue to focus on our faculty, staff, and students, and really just make sure they are feeling supported."
Simon Fraser University was founded over 50 years ago with a mission to bring an interdisciplinary approach to learning, embrace creative endeavors, and engage with communities near and far, including engagement with local and international South Asian communities. SFU was cited for its contributions to the social, economic, environmental, and cultural wellbeing of the organizations that it serves at DRISHTI Magazine's 7th Anniversary Celebrations and 3rd Annual Drishti Awards.
"SFU has worked early on with members of the South Asian diaspora community, through the SFU-India Advisory Council," Dr. Johnson explains. "That has been an amazing source of strength in terms of helping us think not just globally with South Asian countries, but also what we can do locally with South Asian communities. That is certainly my intention to continue with that work, and SFU remains excited to build upon that work."