How does this 25-year-old young man create a social legacy by mixing education and entertainment?
An entrepreneur, a digital marketer, a volunteer, a mentor, a public speaker, a sportsperson, a community service freak, a business instructor, and an international student award achiever. Too much for a 25-year-old, isn't it? Think of a small-town teenage boy with big dreams, achieving half of it before his goal of getting to 25.
Inayat Rehman, currently 25, started his journey as a student in U.A.E. with an intense love for cricket. This young boy gave the sport his all. After days and nights of dedication, when he didn't make it to the U-19 World Cup for his birth country, he was heartbroken. Lost and strangled in the middle of nowhere, Inayat didn't know where he was headed. But he didn't give up.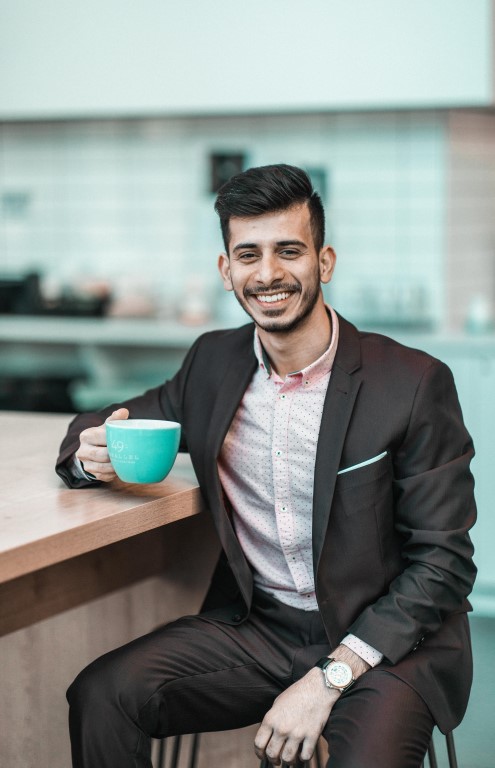 "It is easier to steer a driving car than a car that hasn't even been started yet," he said. At least he had given his best at something he was passionate about, and along the way, he found himself. Networking was his strength, and his intellect was his power. "Little did I know that my career was on its way to surprise me," he quipped.
Upon graduating from Heriot-Watt University in 2015, his passion for serving the community grew more. "I wanted to ensure every student knew they had a spark! All they needed was to come out of the classrooms and interact with professionals to bring out the leader in them."
Being an enthusiastic Marketing graduate, his on-going mentoring and volunteering activities educated the audience about mental health, entrepreneurship, marketing, and the importance of success in the much-disrupted World. Inayat aspired to unleash new trends and innovative ideas while bringing students and professionals under one roof. "I encourage students to move out of their comfort zones to turn their dreams into reality."
After realizing that this is precisely what students need to attain success, he started focusing on building his own career on the same basis. Building a multi-hyphenated career in the year 2017, Inayat Rehman established Your Edu Connect (YEC). It is a subsidized conference for university students and young professionals. It's an excellent way to connect with government and corporate leaders. It also facilitates students to find jobs and attain mentorship while enhancing knowledge about the future of work, technology, entrepreneurship, innovation, and trending discussions taking over the business world.
This passionate digital marketer turned entrepreneur has transformed his passion for developing students into future leaders through YEC. Having an organizational reach of over 25,000 students, this youngster got nominated for BC 30 under 30. Not only did he inspire youngsters, but this gregarious entrepreneur pursued public speaking and touched hundreds of lives. Becoming the youngest speaker to coach executives, students, and professionals at Canada's largest social media conference, Inayat has spoken around the World. His exuberance didn't stop there, he stepped into the teaching department, too! "I strongly believe education is the greatest gift you can give to somebody. It is an asset, which has to be passed on as much as possible." He is the youngest business instructor in the region to teach bachelor students at various Canadian higher education institutions.
In February 2020, this multi-talented young professional moved on to hosting Vancouver's most impactful conference for young professionals and university students, in collaboration with LinkedIn, S.F.U., Telus, and many other companies. To add more grace, his company also received an appreciation and greetings note from PM Hon Justin Trudeau and Premier John Horgan.
Inayat Rehman has been honored with the Certificate of Recognition from T.R.U. Board of Governors, as well as the International Student Award for Overall Excellence.
"The key is never to give up. It is never too late to start, but you've got to start today to create a better tomorrow," he says with conviction.
Whenever asked how he did it all, the young man replied without flinching: "These are just milestones because success is a journey, not a destination. And my story is an on-going journey!"