Until the Covid-19 pandemic shut down college and university sports. 6'2" fifth-year guard, Manroop Clair with the UBC Thunderbirds, had been on a tear, scoring 39 points against Western in March of this year. Drishti Magazine sits down with Manroop to learn more about his background, accomplishments, and aspirations.
Born and raised in Surrey, B.C, Manroop went to a few different schools throughout his journey as a basketball prodigy. He started his high school career at Sullivan Heights. Still, He transferred to Burnaby South in grade 10, joining the Burnaby South Rebels basketball team. "In high school, I started to follow Steph Curry's game," he recalls. "But as I got older, I realized the whole time I was actually emulating my brother's game. We would talk about my form, where I went wrong after every game, and that stuck with me. I wanted to make him proud."
"I consider my brother Swaroop Clair to be my biggest influence, coach, and mentor," he proudly said. "He's always been there, before and after every practice, then advising me on how to improve my performance. I remember when I was just a few years old, I would watch him workout and mimic it. He had such a love for basketball that showed on and off the court."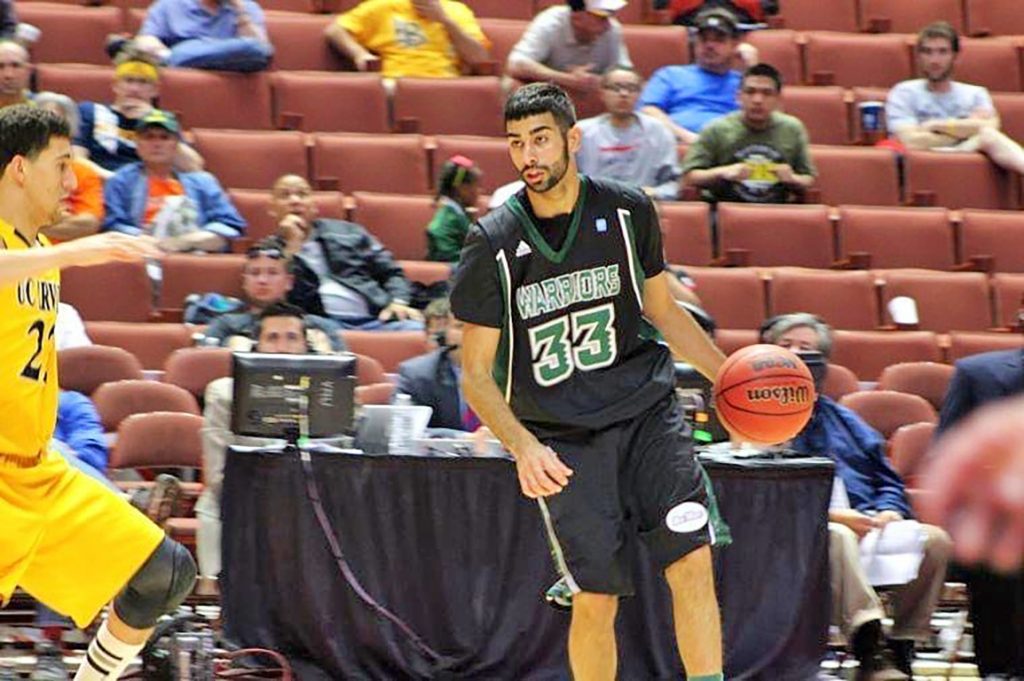 DEC 22, 2015: Seattle University's Manroop Clair against Washington. Washington defeated Seattle University 79-68 at Alaska Airlines Arena in Seattle, WA.
Brother Swaroop is 7 ½ years older and states, "I remember him always wanting to be around me. He picked up a basketball when he saw me playing basketball. I would be a teenager working out, and he was 8 years old, and he wanted to train just like me. I showed him the technique, and he would practice. He would keep practicing until he mastered it, and then he would move onto another challenge."
"I remember being so heartbroken when he was told to take his turban off to be picked for a team," Manroop recalls. "I knew then I wanted to make him and the Indian community proud. I wanted to represent our culture on the basketball stage. I want to break barriers for future generations."
"To better my basketball skills," he continues, "I had to make the decision to transfer to Huntington Prep for my last year of high school." During his time at Huntington Prep, located in West Virginia, USA, he was part of a team that ranked sixth in the country by USA Today. In fact, one of his teammates was an eventual NBA No. 1 overall pick, fellow Canadian Andrew Wiggins, who is currently playing for the Golden State Warriors.
Manroop was accepted into an NCAA D1 University, the University of Hawaii, and later transferred to Seattle University, where he played two full seasons. Manroop graduated from Seattle University with a Bachelors in Interdisciplinary Liberal Studies and a Minor in Business Studies. "Although I completed my education," he notes, "I believe education never stops. One should continue to learn. I am currently doing a finance manager course on the side during these tough times."
"Basketball didn't work out the way I envisioned at Seattle," he recalls. He was able to get "2 years of eligibility back at UBC for which I am grateful." While with UBC, he won player of the game (UBC vs. Western) and helped lead UBC to winning 3rd place overall. In one game, he tallied 39 points, 10 rebounds & 5 assists, the 4th highest in Nationals history. His effort at the Nationals earned him First Team All-Star. Manroop also played on the Jr. Men's Canada National Team for the 2013 FIBA U19 World Championship in Prague, Czech Republic.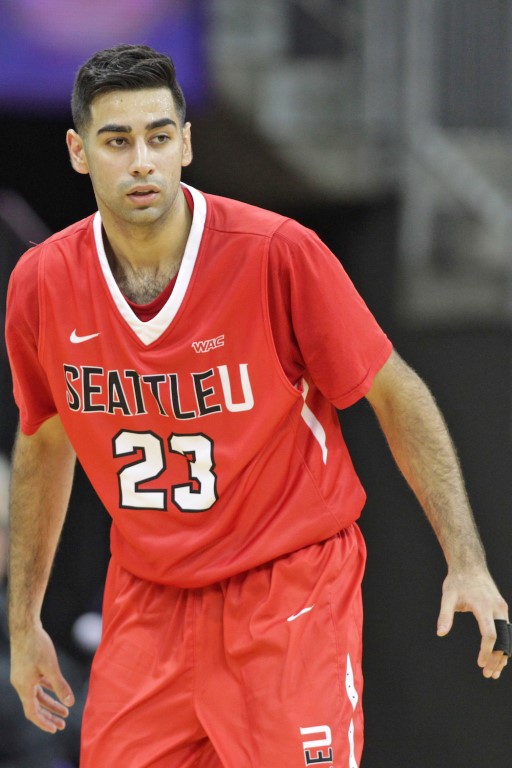 Manroop's coach at UBC, Kevin Hanson, declares that "Manroop played a huge factor in our team's success this year. He saved his best basketball for the final month that he played for us. Throughout the playoffs and National Championships, Manroop flat-out performed. When he arrived at UBC, we knew we were getting a talented scorer, but during the playoff run, he took his game and our team to another level. It was a great way to finish off his collegiate career with winning the Canada West Championship and the Bronze medal at the National Championships."
"My brother's greatest strengths are his grit, his toughness, and determination," Swaroop states. "He wouldn't be deterred so easily. I was so much older and would beat him, but he would say, 'let's play again.' He was always trying to get better, and wouldn't take a loss as a failure. He doesn't allow one bad game to determine the next round. He learns and comes back stronger."
In terms of his longer-term aspirations, Manroop wants to "play pro and continue my love for basketball. I want to play for as long as I can. Aside from playing pro this year, my brother and I want to start a training program for the younger generation."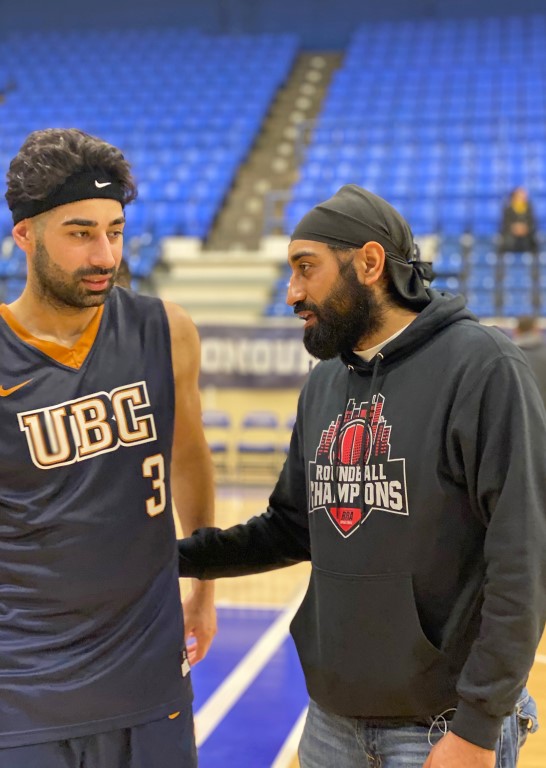 "Manroop grew a lot as a person while playing at UBC, and I am very honored that I had the opportunity to coach him," Kevin advises. "His hard work and perseverance will be an asset as he moves on to the next chapter in his life."
When asked if he has any words of advice for aspiring athletes, Manroop states, "in this social media age, people tend to get caught up on comparing themselves with others. If you have a goal, manifest it and work hard to achieve it! Work on bettering YOURSELF. When you're an athlete, you need to focus on your goals and making yourself better than the person/athlete you were yesterday. My brother would always tell me, 'There's always someone working harder than you when your sleeping someone's out there training.' Manage your time according to what works for you; in 24 hours, there's a lot that can be done."
Follow Manroop on Instagram at Roopdogg23. He invites, "If anyone needs advice or a mentor for their basketball journey, they can message me on my Instagram."