Growing up in the southern Indian state of Tamil Nadu, Franklin Jackson had big dreams. Born in 1973, he wanted to see the world, he had a pretty good idea of how to go about doing that: hotels. Not staying in them, but working in them. 
"A lot of my extended family live outside India," said Jackson. "When you're growing up, you see different cultures on television, and you read about different cultures and experiences people have in different parts of the world. And hotels, being in all of those areas, was what attracted me to the hospitality business."
In 1990, after high school, Jackson set off to Bharathiar University, obtaining his Bachelor's degree in Hotel Management three years later. He landed a job working as a butler at a Sheraton hotel that was opening in another state in southern India. "It was the most nerve-racking thing I'd ever done in my life to that point," he said. Jackson nailed the interview.
Growing up speaking English at home, he had a huge advantage for working in the hospitality sector. But he still had that dream of traveling, so he attended an interview for a position at Kempinski Hotel Ajman—a beach resort in the United Arab Emirates (UAE). Jackson nailed that interview, too, and in 1998, he began as a Butler and worked his way up to a Front Desk Manager. Working in the UAE, was also a dream come true. "Everything was big, and everything was shiny, and everything was expensive," he said. "It was a different side of life."
Jackson noted that at that time, close to 40% of the population was Indian, so there was no real culture shock in moving to the UAE, other than the heat. "It was 50 degrees Celsius and almost 100% humidity at times," he said.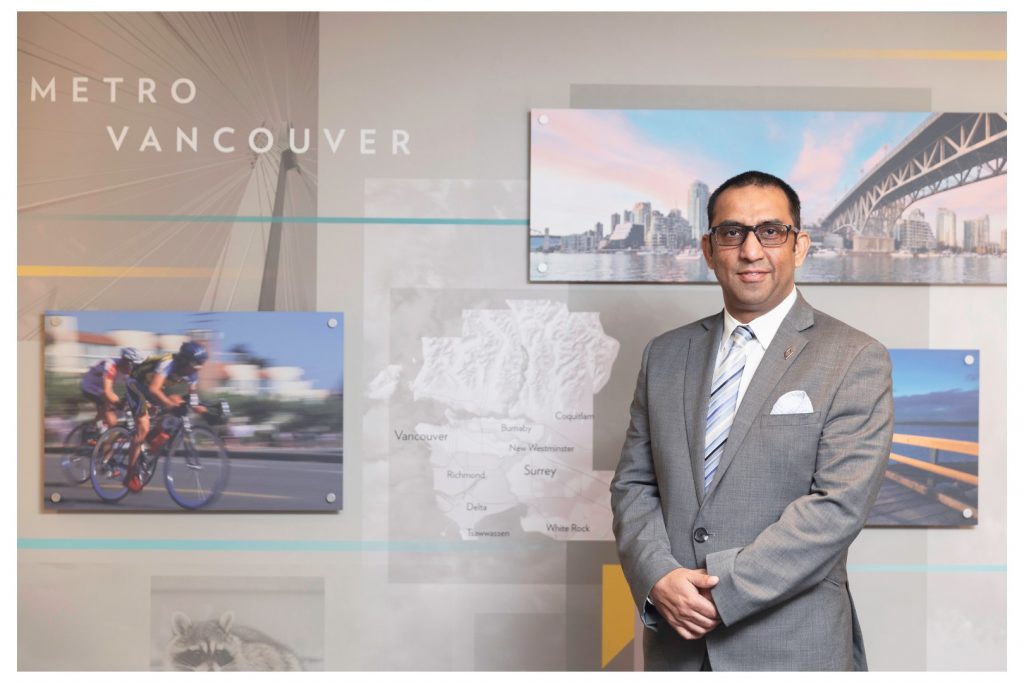 While in the UAE, Jackson also got the chance to travel to places like Germany and Hungary for work-related meetings and training, further checking off countries he wanted to visit. In 2005, he went to Africa, landing a job within the Kempinski Hotel chain in N'djamena, Chad, working at the first five-star hotel in the country as a pre-opening Front Office Manager. "Everything in Chad has to be imported," he said. "You have to be prepared at least six months in advance, so there's a continuity with the service and products."
From Chad, Jackson was transferred to Djibouti—a country in East Africa—where he was tasked with overseeing the Front office and Recreation departments, he was also partly involved in the opening of residential units at the hotel.
In the meantime, after he had started working in the UAE, he began the immigration process to come to Canada. And two and a half years later, he got the word: he'd been granted his permanent resident status. "I spent ten years in the hot weather, and so I wanted to live in the coldest possible place," he said.
Leaving Africa, he landed in Vancouver in January 2009 with his wife, whom he had married in 2001. The first thing he did when he arrived was, to go into hotels in the area, grab a coffee, sit down in the lobbies and observe the service culture. The move paid off when he landed a role as the Front Office Manager for the Blue Horizon Hotel in downtown Vancouver in April 2009.
A year or so later, he became the General Manager for the Sandman Hotel & Suites in Abbotsford; by January 2012, he was the Executive General Manager for the Sandman Signature Hotel & Resort in Richmond – a role he was in for five years.
When the opportunity arose for a General Manager position at Civic Hotel, Autograph Collection, in Surrey City Centre, Jackson did not hesitate. Once again, he nailed the interview.
Rahim Lalani, President and CEO of Legacy Limousine Worldwide, has become good friends with Jackson. Lalani said Jackson takes a lot of pride in his work but also enjoys winding down from the fast-paced world of hospitality. Jackson makes time away from the hotel for fishing, golfing, or spending time with his wife and two sons.
Jackson takes pride in serving the community that he lives and works in. He acts as a director on several boards, including the Surrey Hotel & Motel Association, Downtown Surrey Business Improvement Association, and Tourism Surrey. He also enjoys volunteering at events with his team at every opportunity he gets.
Jackson mentioned, "Passion is what drives you. Whether it is sacrificing, getting out of your comfort zone, heading to another country, working extended hours or all of the above – everybody should have a passion for getting to the next level of a job, so that when you wake up in the morning, you're ready to go."
Looking back on his career, he touches on the balancing act that makes up a big part of his work: "Technology is a great tool, but people are people, no matter where they come from around the world. What they really want, what makes for a memorable experience in a great hotel, is to feel welcome and connected.
Whether you are staying overnight at Civic Hotel or hosting an event with us, my team and I are going to provide everything possible to support those personal and professional connections."