Punjabi culture has been conveyed via generations of storytelling. Mothers, grandmothers, and older sisters have been the storytellers engaging the imagination of children. However, in modern Punjabi fiction, feminine voices and perspectives are disproportionately underrepresented.  Aside from a few famous writers like Amrita Pritam, Afzal Tauseef, Dalip Kaur Tiwana, Farhanda Lodhi, Azra Waqar, and Ajeet Caur, there is a lack of women Punjabi writers.
When we came together in 2013 to define the Dhahan Prize's vision and goals, the women's voice needed an amplification through the prize.
We have consciously sought to ensure gender representation on the Prize Advisory and among Prize jurors. We were hoping that one day the Dhahan Prize will have an equal number of women authors submitting their works and winning the prize.
Equity, diversity, and inclusion are foundational in creating safe, healthy, and prosperous communities. We know women usually are less likely to self-promote than men. And for Punjabi women, there is the added burden of the cultural influence on their vocational and career choices. With this knowledge, we knew it would take some time to reach the gender equality we sought.
To promote more excellent representation in Punjabi literature, we first needed to ensure diversity and inclusion in our decision-makers team. We called upon the global Punjabi arts and literary community to help us in selecting diverse Prize advisors and jurors while encouraging women authors to write and publish their works of fiction. In 2020 we were overjoyed to see Harkirat Kaur Chahal be the first women-winning author for her groundbreaking novel Aadam Grehan. It was truly remarkable to celebrate this daring novel, which compassionately explores life in the Punjabi Khusra (inter-sex) colonies, gives voice to these people's deep sorrow and pain and their longings for intimacy, equal rights, opportunities, and human dignity.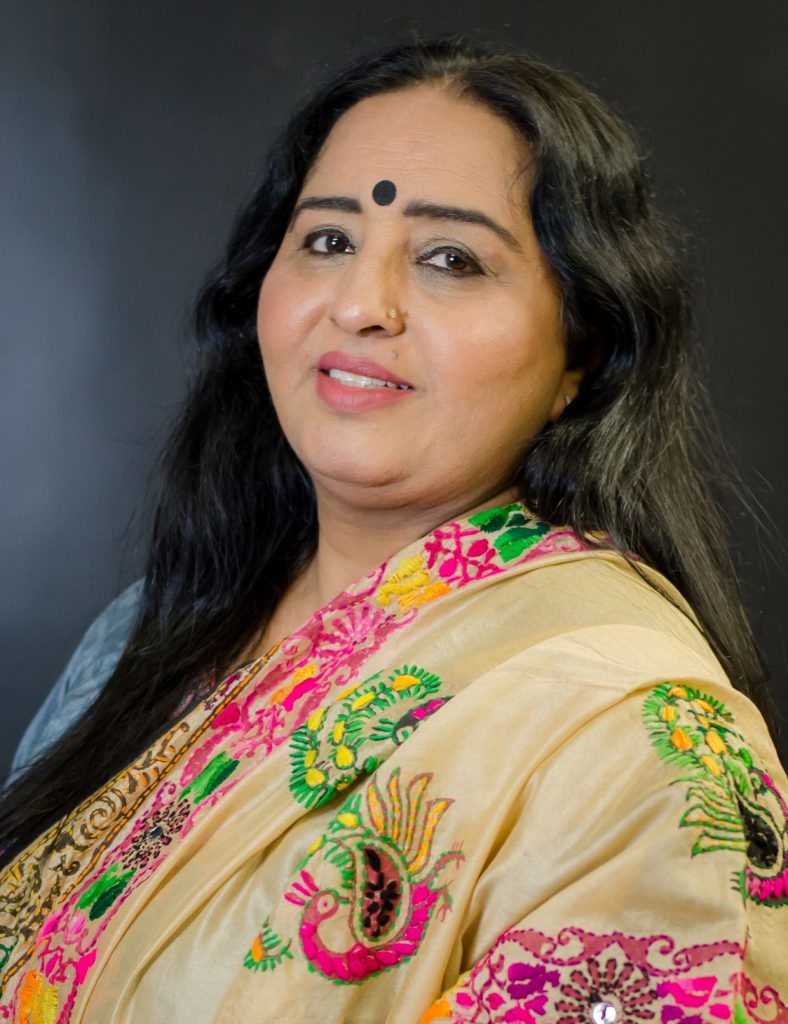 The current Dhahan Prize Advisory has four women out of a nine-member committee. These women are eminent scholars, writers, literary critics, and insignificant leadership roles –  Gulraze Hashim Gimmi (Assistant Professor, Punjabi Literature, Government Post Graduate College for Women, Gujranwala, Punjab, Pakistan); Jaspal Kaur (Head and Associate Professor, Department of Punjabi, University of Delhi, India) Opinderjit Kaur Takhar (Associate Professor, Sikh Studies and the Director of the Centre for Sikh and Panjabi Studies, University of Wolverhampton, UK) and Parveen Malik (writer of Punjabi fiction and teleplays, and radio programs and broadcaster, Lahore, Pakistan).
The Dhahan Prize has consciously sought keynote speakers who are women as well. Three out of the seven keynote speakers at the annual Dhahan Prize ceremonies have been award-winning authors of significant influence and inspiration to emerging artists and writers worldwide. They are Shauna Singh Baldwin (US), Parveen Malik (Pakistan), and Balli Kaur Jaswal (Singapore).
Our humble effort to promote more significant equity, diversity, and inclusion in Punjabi arts and literature shows some progress. But much remains to be done. Through representation, we will inspire future generations to share their stories, carve their paths, and contribute to the understanding of the rich nuances of Punjabi culture and the beauty of language.