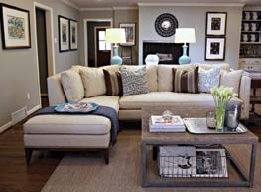 We all relish the chance to get away over the summer months, to relax on sun soaked beaches, or to explore exotic new countries and cultures. And yet, what a privilege to return home.
We should derive the same pleasure and pride from our homes too. We are personal sanctuaries, as well as the place where we welcome friends, and should be attractive as well as functional, and reflect our individuality."If you want a golden rule that will fit everything, this is it:Have nothing in your houses that you do not know to be useful or believe to be beautiful."
Organization plays a major role in Interior Designs
Redesign with a Modern mind
Interior design dates back to ancient times, as people have decorated as long as they have had houses. The first signs of purposeful interior design were evidenced lavishly decorated Egyptian tombs. Romans also carefully arranged their rooms based on the function of the room and the time of year. In the summer they used rooms that took advantage of breezes, and different rooms in the winter that gave extra protection from the cold.
The 20th century provided us with a great range of new modern furniture created by innovative and forward thinking designers and architects.
With the introduction of new materials, chrome, PVC, plastic, and exploring the use of existing furniture, materials, laminating timber and steam bending timber lead to a very broad range of exciting new style of chairs, tables and sofas never seen or thought of.
Why is Interior Design important?
Interior design impacts, influences and affects our world in many ways and in many different aspects; from the public bathrooms at the local football fields, to the most upper class hotel rooms in the city centre, to your very own kitchen.
Everyone is an interior designer, from the housewife who sits her roses of the center of the middle of her table to the established. Without interior design a lot of minute yet important details would be overlooked.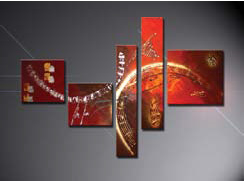 A Room Worth Living In
Creating a good interior design layout is much more than just selecting the right furniture and colors that go well together for a home or office. The overall mood and comfort level you want for each room of the project have to be taken into consideration. Small but subtle elements including curtains, lighting and the art work you place on the wall can all change the feel of the room. Creating a good interior design means transforming the entire feel of the room with the different objects you place in it.
Everything in its' Rightful Place
You may or may not know it, but organization plays a major role in good interior design; by simply de-cluttering areas, you can easily achieve one of the most important steps of a good interior design. Keeping flat surfaces clutter free will easily open up the room and will make your room pleasurable to look at. Instead to leave paper scattered on table, use a file cabinet in order to keep things organized.
Don't forget to pick up trash and try to have a dedicated trash bin in each room to prevent garbage from accumulating. Use storage bins to keep items all in one spot, and remember to put them back when finished using items taken out.
The Final Touches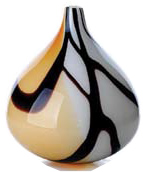 Take some time thinking about how you would like to arrange your room; considered things like functionality, space, local point, and balance. Your room should have a personal touch and should set the mood for whoever walks in. Purchase the appropriate furniture to add style, most modern designs today are very geometric and versatile. Use appropriate paints and wallpapers for added style to make your room stand
out from the rest. It's good to start your design from one area of the room and build out to establish a local point. For example laying out a rug in the center of the room and building your design overtop will set the local point to the center of the room.
Last but not least, have fun. Interior Designing is all about expressing your personality within a room. You don't have to follow trends in design in order to create a truly unique space. But always try to keep an open mind, and don't be afraid to step outside of your comfort zone. It's always good to try something new every now and then HERE ARE SOME TIPS FOR MAKING YOUR HOME A STUNNER:
First impressions are key. Pay attention to the front door and its furniture. Choose a smart, inviting color, such as Farrow & Ball's French Gray, and classic ironmongery that will not dat. A simple widow-box with box hedging is effective and low maintenance.
Make an entrance. Clear away clutter from the hallway, and make it welcoming with a console table, a mirror or a great piece of art above, and a pair of lamps.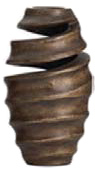 Add impact to a living or bedroom by using wallpaper to create a feature wall in combination with neutral paint colors.
Sort the lighting. A gloomy house won't appeal to anybody, so use task and ambient lighting to create the right atmosphere. Lone ceiling pendants give out light that is either too harsh or inadequate; opt for ceiling down lighters and lamps whenever possible.
Always consider storage. Coats, children's toys, shoes and ironing boards should all be tidied away.
Dress your windows. Roman blinds work well as a sleek, simple treatment for sash windows, and are a great budget solution as they don't use fabric. They also look good behind dress curtains. To provide privacy, or to screen an unsightly view, light-diffusing sheer roller blinds can be the answer.
Keep flooring consistent. Try not to break up your living space with lots of changes of flooring materials and colors, the flow from room to room is vital.