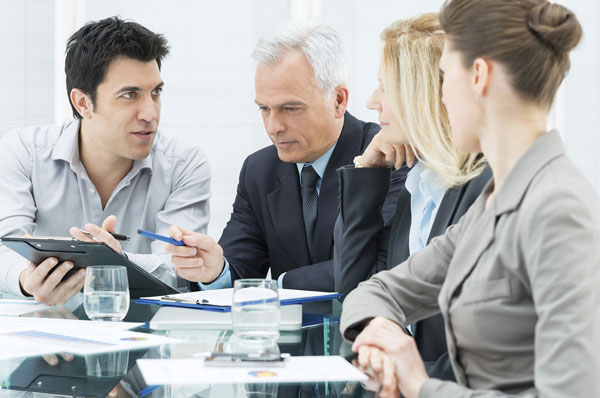 (NC) Today's continuously developing professional landscape has employees taking on increased responsibility and feeling more stressed than ever. Our everyday attention is focused on simply crossing tasks off of our seemingly never-ending to-do list, leaving less time to focus on long-term projects, career advancement and development.
You don't have to make a major time commitment to implement lasting changes that will positively impact your career. Dr. Lori LaCivita, director for the MS and PhD in Industrial and Organizational (I-O) Psychology programs at Walden University, explains that when it comes to career advancement, emotional intelligence (EI) should be your focus. EI is a measure of your ability to understand emotions (both your own and your colleagues') as well as their effects. Understanding and implementing EI in your daily life will allow you to more effectively address and engage your colleagues while demonstrating crucial qualities to your manager.
Focus on these five EI categories to set yourself up for success:
Self-awareness: This is the ability to recognize an emotion as it is occurring and manage your own feelings in real time. Recognizing your own emotions will improve your interactions, allowing you to better understand how your feelings affect others.
Self-regulation: Being able to manage your own emotions is crucial in the workforce. It can help you handle conflict so you can work with your peers and managers to not only achieve results but also to build trust. This gives your leaders the confidence that you will do the right thing and bring people together rather than letting conflict divide them.
Motivation: Identify your career aspirations and build specific, detailed plans to take ownership of their completion. Think about where you see yourself in three to five years. What does success look like? What is the real challenge you must overcome to achieve a certain goal? Once you have identified your goals, share them with your manager to make sure you are on the same page.
Empathy: Having an understanding and intuition for the feelings of others is a very important skill when working in teams. By empathizing with others, you will become a natural leader because you will be able to show a true understanding of the issues others are facing and find positive ways of responding to these challenges.
Relationships: People skills are very important in a career environment. The ability to build high-quality connections can be a source of energy at work and lead to new opportunities and learning experiences. Build your network at the office by seeking mentors to guide you in your career development.
It's never too late to start developing emotional intelligence to pave your way to a thriving and successful career. Visit www.WaldenU.edu/EI for additional information.
How to Motivate a Multigenerational Workforce
(NC) Four generations are now participating in today's workforce, each bringing different characteristics, work habits, leadership styles and motivators. These varying values and beliefs can sometimes lead to challenges, which is why colleagues need to learn how to work effectively together. Getting to know the generational motivators in your workplace can increase productivity and help achieve goals:
Millennials. The millennial generation is now the single largest segment in the workforce. Compared to their parents, millennials want to break out of the 9–5 mould, aiming for flexible work hours where they can accomplish tasks at their own time and pace. They are high embracers of technology, which can sometimes lead to miscommunications between co-workers and bosses and make them less aware of the thoughts, feelings and viewpoints of others.
Gen X. Generation X is considered anyone born from the early 1960s to the late 19870s. They are goal-oriented, independent thinkers who like to take on responsibility and question authority. This generation works best with managers who welcome their input, give feedback, and consider and implement their ideas. They like an environment where they have autonomy and the opportunity to continually advance.
Baby Boomers. In the workplace, baby boomers are predominantly in their 40s and 50s and are well-established in their careers, holding high positions of authority. They are hardworking, believe in a hierarchical structure, and are motivated by perks and prestige.
Traditionalists. The oldest group in the workforce, born between 1922 and 1945, traditionalists demonstrate strength by their dedication and loyalty. They respect authority, value security, adhere to rules and respond well to direct leadership.
Dr. Lori LaCivita, director for the MS and PhD in Industrial and Organizational (I-O) Psychology programs at Walden University, explains that one major key to closing the generational gap in the workplace and creating an environment where everyone can thrive is training employees on emotional intelligence—the ability to understand emotions as well as their effects. Raising emotional intelligence gives us the tools to more effectively address and engage each other across generations.
Visit www.WaldenU.edu/EI for additional information about the five categories of emotional intelligence and ways to develop the necessary skills.