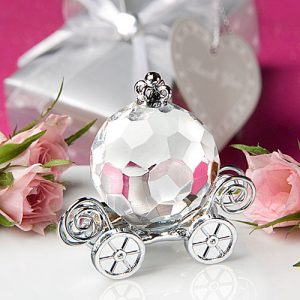 Lavish Your Guests with Wedding Favors
Wedding favor is a great way to show your gratitude on the day of your nuptials. The best favors are representative of the newlyweds' personalities
When you're trying to decide what kind of wedding favors you should give to your guests, one thing you should consider is if they'll keep them. After all, it's such a waste of money if your guests are trashing the favors as soon as they get home. Here are some wedding favor suggestions that will make your guests think twice about throwing them away.
Wedding mini cakes
Wedding cakes look so impressive as wedding table decorations. Miniatute wedding cakes can be individually packed in a clear boxed or served as wedding dessert at the wedding reception.
When mini cakes are beautifully boxed and decorated with ribbon, they make very elegant wedding favors, the perfect sweet treat for your wedding guests to take home.
A lovely token of thanks and remembrance for your special day.
Mini cakes are an adorable way to make any wedding or special occasion memorable.
Bridal Shower Favors
Traditionally, it was the Maid of Honour's responsibility to host the bridal shower. Now the shower can be hosted or planned by other bridesmaids, friends or family members. Today, modern bridal showers can be unique, fun, and a little risqué or cute. Not all showers need a theme but it can streamline and simplify planning if there is a cohesive theme. Some party themes include: a beach party, a lingerie party, a luau party, pajama parties, and spa parties. Everything from the decorations, to the food and even the bridal shower favors match the theme!  Unlike Wedding Favors, you are free to choose a more feminine favour because most bridal showers are women only. Your besties will love heart-shaped compact mirrors as replacements for that old battered one in the bottom of their bags. Purse hooks, compact mirrors and manicure sets are popular choices. Consider mixing and matching favors and letting your guests choose their own favor. From picture frames to mint tins, from menu displays to golden votives, today's bride knows how to accent her table and decor, avoiding the garnish and celebrating in the spirit of all that glitters and sparkles.