The decision to have "Komagata Maru Way" added as a commemorative street name to 75A Avenue (120 Street to 121A Street) was approved on July 8, 2019 by Surrey city council.
Raj Singh Toor, the vice-president of the Descendants of the Komagata Maru Society, first brought in the issue to the Surrey Heritage Advisory Commission in November 2018. Toor had several meetings with Heritage Commissions, City of Surrey Staff and Mayor Doug McCallum.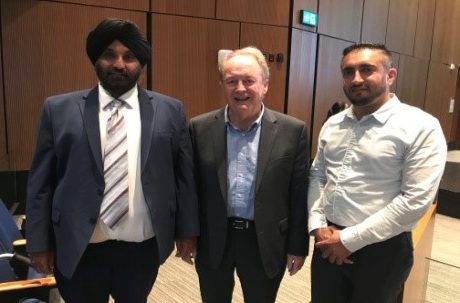 Toor's grandfather, Baba Puran Singh Janetpura. was one of the passengers on the ship. The Komagata Maru  arrived in Vancouver on May 23, 1914 with 376 passengers.
Toor and the Descendants of the Komagata Maru delegation sought the commemorative renaming in Surrey due to its large South Asian population.
Along with the street renaming, a heritage storyboard that will provide an overview of the Komagata Maru incident at R.A. Nicholson Park.
Within 2 or 3 weeks City of Surrey staff will install the signs.