Drishti Media Group is spearheading this award-granting recognition and celebrating the innovation and excellence of individuals who have done extraordinarily in their dedication and service to others. We are determined to honor individuals that devoted time and energy in making their community more dynamic, inspiring, caring, healthy, and outstanding.
Of all the entries we receive, ten winners will be granted a DRISHTI AWARD trophy. Recognizing innovation and excellence, the DRISHTI AWARDS will showcase the best in Lifetime Achievement, Business, Community Engagement, Young Professional, Youth Leadership, Athletics, The Arts, Science & Technology, Health Achievement, and Woman Entrepreneur of the Year.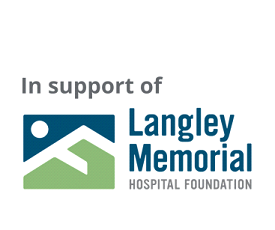 Support from Drishti Awards Gala 2019 is helping meet urgent health care needs at Langley
Memorial Hospital. By funding new equipment, staff education and patient programs, we can improve local diagnosis and treatment, create better health outcomes, and build a healthier community.
Thank you for partnering with us to provide a lifetime of care.