HME Mobility began twenty-six years ago as a local medical equipment rental company, and has grown to become  the largest independent dealer of Mobility and Home Medical Equipment in the region as well as the preferred Bruno stairlift dealer in the Fraser Valley. HME is a go-to source for Rehab Sales and Consultations, Stairlifts and Home Modifications. The Team consists of over 65 staff, including over a dozen highly qualified mobility consultants. Their team of delivery, installation and service specialists are trained caring professionals with extensive product knowledge.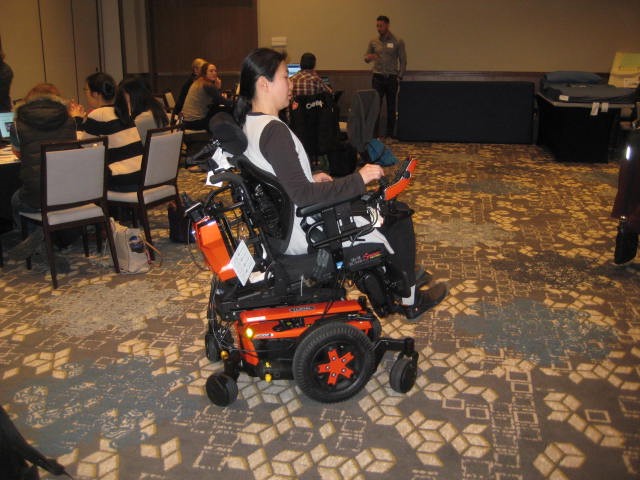 On January 30, 2019, HME Pediatrics hosted a well-attended event at Surrey's Civic Hotel for over 60 occupational therapists, physiotherapists, and government and community health representatives entitled "Pediatric Day." The event consisted of several highly informative workshops presented by industry professional on topics such as pediatric car seat guidelines, proper installation of ceiling lifts and stairlifts, pressure mapping using mattresses, how to use walking slings and sliders, adjusting pediatric manual wheelchairs as a child grows, sling integrity tests and maintenance, maximizing independence in a rigid manual chair, custom seating modifications and how to program chairs from infancy to adult. HME Pediatrics motto is "Enhancing Little Lives."
HME's Pediatrics Seating and Mobility Consultants – Prerna Thapar, Michelle Harvey and Nathanael Kroeker, were among some one of the facilitators of the workshop. "This was our first annual Fraser valley  pediatrics show," the Team explains. "Attendees loved the hands-on experiences they received, as well as had opportunities to have any questions they had answered. It was a fantastic opportunity to connect with colleagues, and we look forward to holding another event next year."
HME offers its customers high quality, durable products they can rely on and customer service that is unmatched within the industry. HME also houses all of the equipment for the ALS Society of BC, The Children's Medical Equipment Distribution Service, and works closely with MS Society and Palliative Programs for both Vancouver Coastal Health and Fraser Health Authority. HME has the largest short-term rental inventory and financing solutions to assist with affordability of the products they sell. HME is also the largest stairlift installer in Canada, selling the Bruno stairlift line in Canada.
HME has offices in Victoria, Richmond and South Surrey, and their website is www.hmebc.com and www.hmestairlifts.com. HME Mobility and Access have a toll-free number as well: 1-844-821-0075. With over 18,000 SF Warehouse and 2,000 SF showroom, HME's Richmond location offers the largest home mobility warehouse in all of BC.