Percept ICE, the Events and Special Projects Domain Company of Percept Limited, conceptualized and managed and produced the high profile Birthday Celebrations of Sudha Reddy at the Hitex Exhibition Centre in Hyderabad on November 24, 2018. The spectacular luxury extravaganza saw an attendance of over 700 socialites, royalty, luminaries, influencers and industrialists from all over India.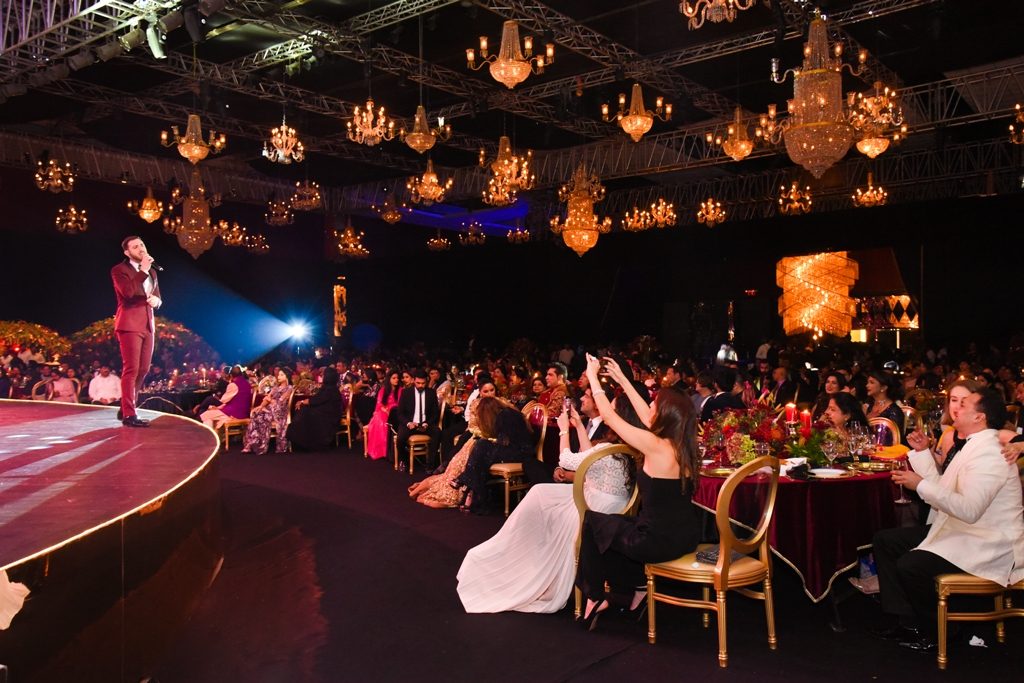 Hyderabad-based philanthropist, Mrs. Sudha Reddy, belongs to an industrialist family of repute. A successful entrepreneur, art enthusiast and inimitable fashion icon, she has effortlessly handled many roles seamlessly spanning art, talent and events of social relevance. She is Director and Member of Board Megha Group of Industries and also serves as Director and Editor of Trujet Airlines. With a generous and empathetic heart for philanthropy, Sudha has successfully carved a strong niche in being a voice for the underprivileged through her charitable contributions over the years. Over the years, she has contributed significantly to her company's CSR by involving herself in a numerous medical emergency relief projects and aiding child education schemes extensively. Last year Sudha Reddy held an intimate gathering in Paris where she made a generous donation to Elizabeth Hurley's charity foundation.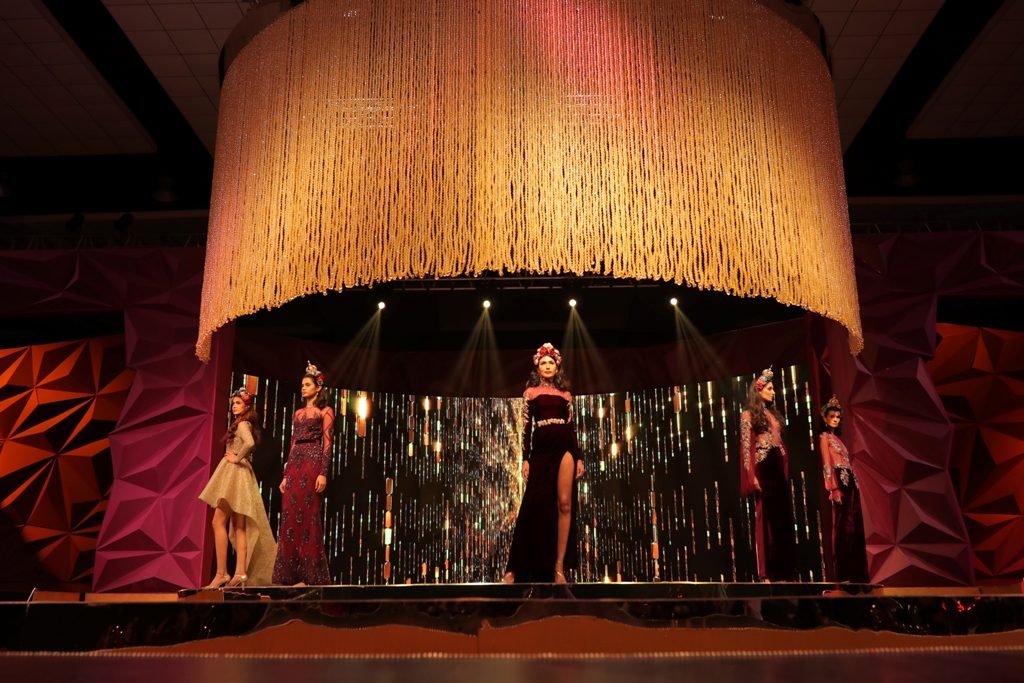 Percept ICE conceptualized the unique Birthday Celebrations of Sudha Reddy which saw the entire city of Hyderabad painted black and gold at the HiTex on November 24, 2018. The gala celebration commenced with a star studded Red Carpet, hosted by Fashion entrepreneur, celebrity and presenter, Hofit Golan. The entire venue was bedecked in opulent shades of black and gold, and the grandiose chandeliers coupled with elegant reflective bars completed the entire vintage vibe with a contemporary twist. The main event area was set up for an elegant seated dinner with the tables decked in rich fabrics like velvet and organza. Dull gold Dior chairs added the right amount of charm. The centerpieces were designed in a beautiful and abstract fashion incorporating octagonal mirror bases, tall vintage candelabras and gold vases, black and burgundy candles and a vibrant assortment of exotic flowers and fruits, all in the rich color palette of wine, oxblood, deep burgundy and gold. Complementing this classic décor was the table setup – gold carved show plates, with white and gold rimmed dinner plates, gold plated cutlery, black napkins and menus printed on hand made paper – the attention to detail was apparent in every element.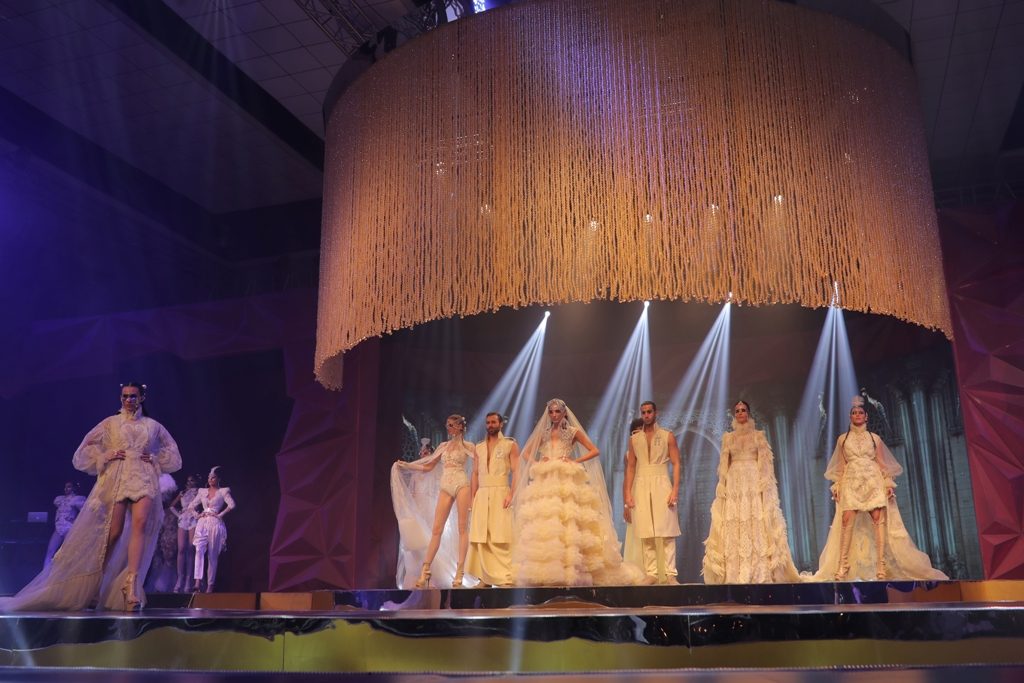 Famed pianist Kseniya Ayzel played riveting music at the pre function area which opened up into an area that showcased stunning performances by the Gatsby dancers, from where guests were led to the main event area. The celebrations saw three illustrious international fashion designers – Elie Madi spanning Lebanon to Los Angeles, USA; Joao Rolo from Lisbon, Portugal; and Amato Couture – Furne One from Dubai, UAE present their breathtaking couture lines at the event. The stellar stage event saw entrancing performances by a multi piece live-band from Europe – Paris Select led by Adi Golan and Philippe Jones. The evening wrapped as a customized five tier cake made for a special and nostalgic moment as it was theatrically rolled in with a champagne parade.
The event saw a high profile celebrity attendance including Tollywood superstars Chiranjeevi, Venkatesh and Nagarjuna, eminent Fashion Designers and luminaries Neeta Lulla, Reshma Punj, Kazim Ali Navaid Khan, Zeba Kholi, Rajesh Kholi, Jimmy Mistry, Falguni Peacock, Shane Peacock, Krisha and Gautam Ghanasingh, Juhi Godambe, Kailash Surendranath, Maheka Mirpuri, Ramola Bachchan, Krishna Kumariji, Samir Soni, Neelam Kothati, Sheetal Mafatlal, Dalip Tahil and Raghuvendra Rathore.
Guests were treated to a multi-course sit down dinner, exclusively curated by India's culinary chef Ritu Dalmia. Famed for her Mediterranean cuisine and penchant for Italian flavours, Ritu personally handled the fare and guests queries on the delectable fare served.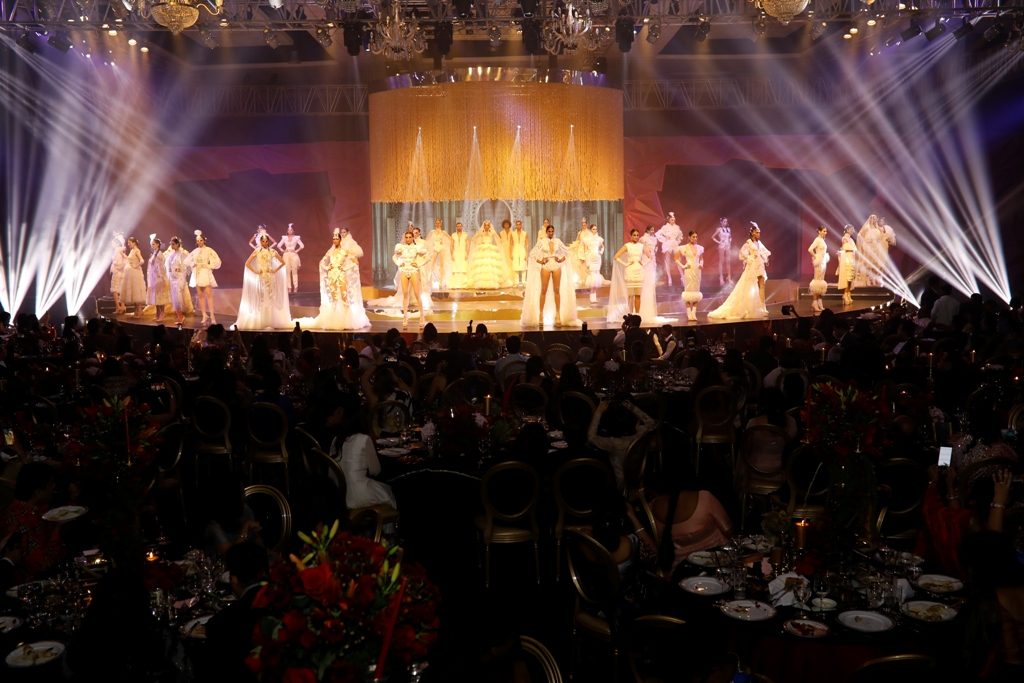 Percept ICE's scope of work included planning, conceptualizing and producing the entire event, venue selection, show design, set décor & production, entertainment, artist management, choreography, handling the HNI guest list, Food & Bar management, event photography & cinematography, show flow, backstage co-ordination, technicals, on ground security, and a seamless show run of the final ground event. Percept ICE commissioned the artistic and versatile Aarti Gupta Surendranath on board to co-curate this high profile Celebration.
Said an ecstatic Sudha Reddy, "I couldn't have asked for a better birthday celebration. The elegant setup and fashion shows left me awestruck. There was a lot of intricate detailing and planning that went into making this an extravagant affair. I would wholeheartedly like to thank all my guests for making this a memorable celebration, one I will truly cherish for a lifetime."
On handling this prominent mandate, Khushi Singh, Head – Luxury & Weddings, Percept ICE said, "It was a privilege for us to have received the esteemed mandate to handle the grand Birthday Celebrations of Mrs. Sudha Reddy in Hyderabad. It was a very special project for us and is definitely one for the books. We are glad to have pulled off a memorable and much talked about event in the City of Pearls. We are grateful to the faith instituted in us by our client and appreciate the creative flexibility awarded to us. I must thank the entire Percept ICE team who worked tirelessly towards making this event a successful and memorable affair."
Commenting on the mega success of the event, Vidya Alva, Executive Vice President & Business Head – Events, Percept ICE said, "Given the iconic stature of industrialist and philanthropist Sudha Reddy, every element of the celebratory event had to be very carefully planned and rehearsed many times. It all fell seamlessly into place on the final day making for a great success and has been touted as the mega birthday celebration of the decade in Hyderabad. We are thankful to Mrs. Sudha Reddy and her team for investing faith in our capabilities and giving us the opportunity of managing such a unique, luxurious and elegant event.