Resident Evil: The Final Chapter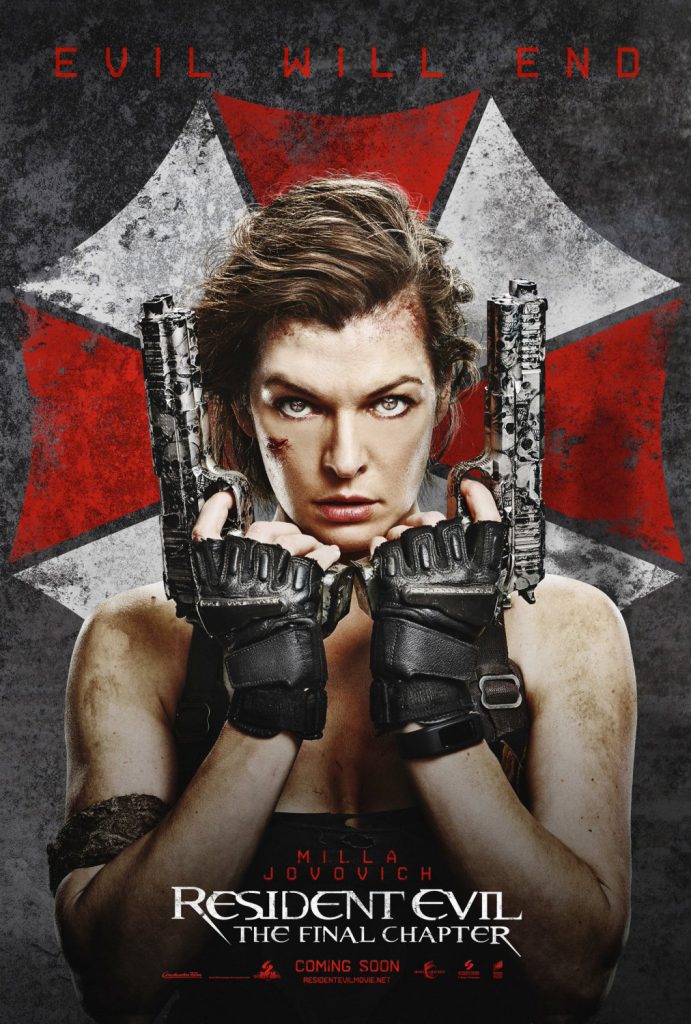 Released on January 27th, 2017
Alice Abernathy (Milla Jovovich) continues her battle against The Umbrella Corporation's hostile AI system, The Red Queen (Megan Charpentier) with the help of her friends Jill Valentine (Sienna Guillory), Leon Scott Kennedy (Johann Urb), Ada Wong (Li Bingbing), and her daughter Becky (Aryana Engineer), while continuing an uneasy alliance with the former head of Umbrella,   The final epic battle will lead them back to where it all began in the dark mansion built by Umbrella founder Lord Ozwell E. Spencer and the deep underground research and development center known as The Hive, where The Red Queen plots destruction over the human race.
XXX: The Return of Xander Cage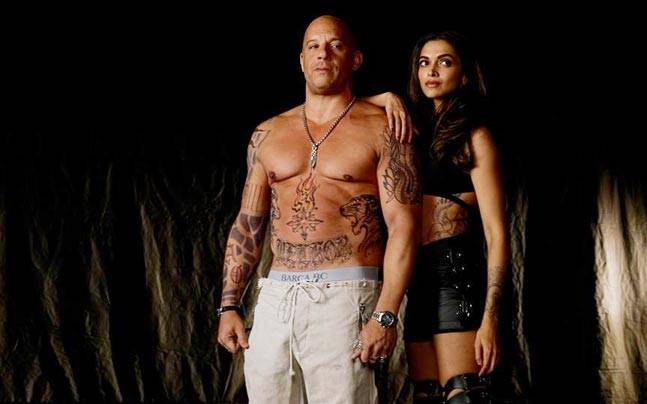 Released on January 20th, 2017
The third explosive chapter of the blockbuster franchise that redefined the spy thriller finds extreme athlete turned government operative Xander Cage (Vin Diesel) coming out of self-imposed exile and on a collision course with deadly alpha warrior Xiang and his team in a race to recover a sinister and seemingly unstoppable weapon known as Pandora's Box. Recruiting an all-new group of thrill-seeking cohorts, Xander finds himself enmeshed in a deadly conspiracy that points to collusion at the highest levels of world governments. Packed with the series' signature deadpan wit and bad-ass attitude, "   XXX: RETURN OF XANDER CAGE" will raise the bar for extreme action with some of the most mind-blowing stunts to ever be caught on film.
Monster Trucks
Released on January 13th, 2017
Looking for any way to get away from the life and town he was born into, Tripp (Lucas Till), a high school senior, builds a Monster Truck from bits and pieces of scrapped cars. After an accident at a nearby oil-drilling site displaces a strange and subterranean creature with a taste and a talent for speed, Tripp may have just found the key to getting out of town and a most unlikely friend.
Melding cutting edge visual effects and state-of-the-art CGI, Monster Trucks is an action filled adventure for the whole family that will keep you on the edge of your seat and ultimately touch your heart. January 2017 in theaters and RealD 3D. Monster Trucks is an upcoming 2016 American 3D live-action/computer-animated action comedy film produced by Paramount Animation, Disruption Entertainment, and Nickelodeon Movies. It is directed by Chris Wedge and written by Jonathan Aibel, Glenn Berger, Derek Connolly and Matthew Robinson. [5] The film stars Lucas Till, Jane Levy, Amy Ryan, Rob Lowe, Danny Glover, Barry Pepper, and Holt McCallany.
Hidden Figures

Released on January 27th, 2017
As the United States raced against Russia to put a man in space, NASA found untapped talent in a group of African-American female mathematicians that served as the brains behind one of the greatest operations in U.S. history. Based on the unbelievably true life stories of three of these women, known as "human computers," we follow these women as they quickly rose the ranks of NASA alongside many of history's greatest minds specifically tasked with calculating the momentous launch of astronaut John Glenn into orbit and guaranteeing his safe return. Dorothy Vaughn, Mary Jackson, and Katherine Johnson crossed all gender, race, and professional lines while their brilliance and desire to dream big, beyond anything ever accomplished before by the human race, firmly cemented them in U.S. history as real American heroes. HIDDEN FIGURES is the incredible untold story of Katherine Johnson (Taraji P. Henson), Dorothy Vaughan (Octavia Spencer) and Mary Jackson (Janelle Monáe)—brilliant African-American women working at NASA, who served as the brains behind one of the greatest operations in history: the launch of astronaut John Glenn into orbit, a stunning achievement that restored the nation's confidence, turned around the Space Race, and galvanized the world. The visionary trio crossed all gender and race lines to inspire generations to dream big.