The Girl on the Train (Thriller)
The Girl on the Traina thriller based on the bestselling book, based on Paula Hawkins' bestselling novel. Rachel (Emily Blunt), plays a woman who is devastated by her recent divorce and spends her daily commute fantasizing about the seemingly perfect couple who live in a house that her train passes every day. One morning she sees something shocking happen there and becomes entangled in the mystery that unfolds. Adapted for the screen by Erin Cressida Wilson and Taylor. Emily Blunt, Rebecca Ferguson, Justin Theroux, Haley Bennett, Edgar Ramirez and Allison Janney star in DreamWorks Pictures' THE GIRL ON THE TRAIN, from director Tate Taylor (The Help, Get on Up) and producer Marc Platt (Bridge of Spies, Into the Woods).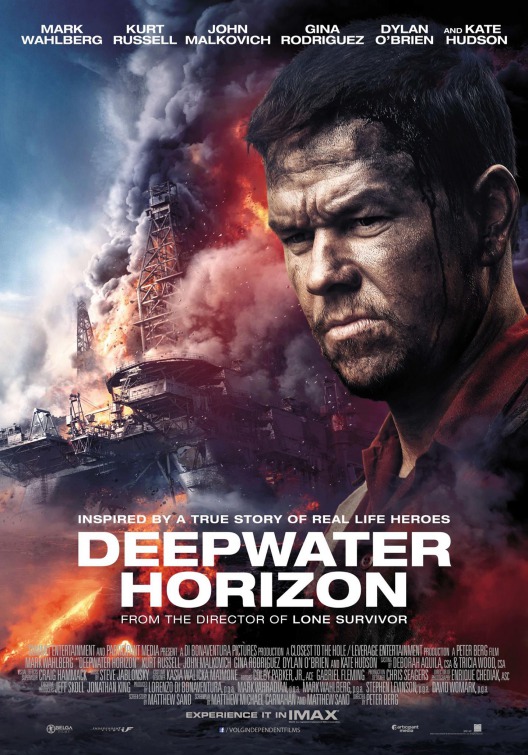 Deep Water Horizon (Action)
Inspired by the true story that occurred on an oil rig in the Gulf of Mexico on April 20, 2010, Deep Water Horizon chronicles the tragedy in one of the world's largest man-made disasters that occurred on the Deepwater Horizon oil rig. A deadly methane gas build-up ignites and explodes, completely covering the drilling platform and leading to the presumed death of 11 workers. For three months after the explosion, oil poured into the Gulf estimated at 210 million gallons, and affecting approximately 68,000 square miles of ocean. The effects of the environmental disaster to the sea, coasts, and wildlife are still being felt. The film stars Academy Award nominee Mark Wahlberg (Lone Survivor, The Fighter). Also in the cast is Golden Globe-nominee Kurt Russell (Furious 7, The Hateful Eight), Academy Award nominee John Malkovich (RED, Burn After Reading), Dylan O'Brien (The Maze Runner), Golden Globe winner Gina Rodriguez and Academy Award nominee Kate Hudson (Almost Famous, Nine). The film is directed by Peter Berg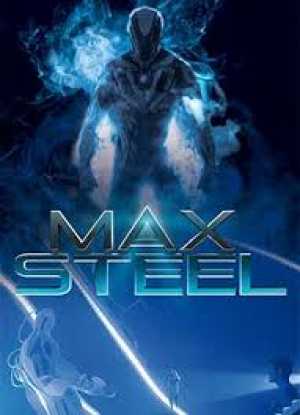 Max Steel (Sci-fi action)
Max Steel chronicles the adventures of 16-year old teenager Max McGrath. After his father allegedly sacrifices himself to protect his son, Max is now charged with saving the world through the use of a new found alien friend called Steel. Using Steele's technology they harness and combine their tremendous powers to evolve into the turbo-charged superhero Max Steel. As these two unlikely friends struggle to accept their oddly connected fates, they begin to uncover unimaginable secrets, working together to find the truth, and fighting the mysterious forces threatening their world. Since 1997, Max Steel has existed as both a line of mildly successful Mattel toys, as well as a computer-animated franchise; this is the first screen outing for the Max Steele character.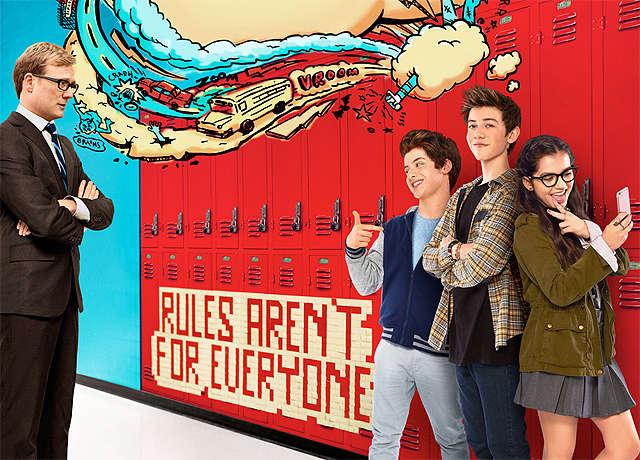 Middle School: The Worst Years of My Life (Comedy)
Rafe has an epic imagination and a slight problem with authority. Both collide when he transfers to an oppressive, rule-crazy middle school. Rafe and his scheming best friend Leo hatch a plan to break every rule in the school's Code of Conduct. It's Ferris Bueller meets Home Alone as their battle with Principal Dwight explodes into chaos both real and imagined. But Dwight displays his fiendish creativity, striking back at the rule breakers. Meanwhile, Rafe struggles to hide his misbehavior from Jeanne, the straight-A, an overachieving girl of his dreams, and at home, his mother's boyfriend — a smoochy, jack-of-no-trades named Bear — threatens to become his stepfather. Cast: Lauren Graham, Rob Riggle, Thomas Barbusca, Andrew Daly, Adam Pally, Efren Ramirez, Isabela Moner, Alexa Nisenson, Griffin Gluck.