Demystifying the tax free savings account.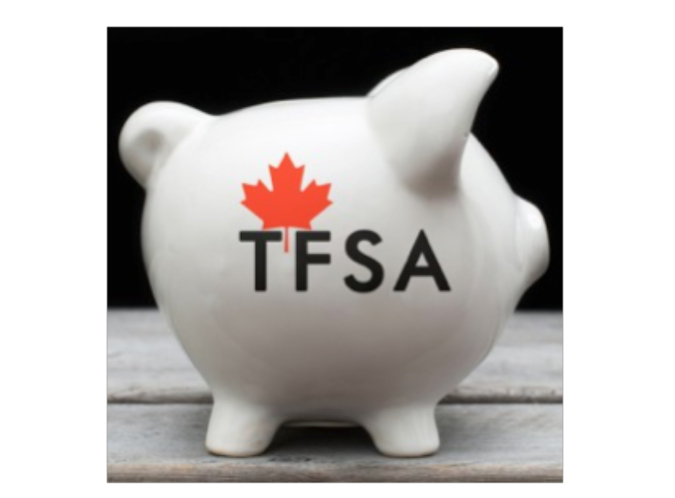 Often times many of our clients ask us where they should be putting their money aside for savings such as an emergency fund, short to midterm goals and the answer nine out of ten times is always in a tax free savings account!! Unfortunately many Canadians aren't utilizing the tax advantages the TFSA offers mainly due to misconceptions and not being fully educated about it which is why we felt for this month's article we would focus on breaking down it down and why it makes for a great investment vehicle!
The tax free savings account was introduced as a flexible investment account that not only pushes Canadians to save but provides a major tax advantage – investment income within the account whether its dividends, capital gains or interest are not taxed**. There are a few things to keep in mind when it comes to the tax free savings account such as there is an annual contribution limit, how re-contributions work and over contribution penalties.
Any Canadian resident age 18 or older can open a tax free savings account as long as they have a social insurance number. The annual contribution limit is $5,500* with the ability to carry forward any unused contribution indefinitely.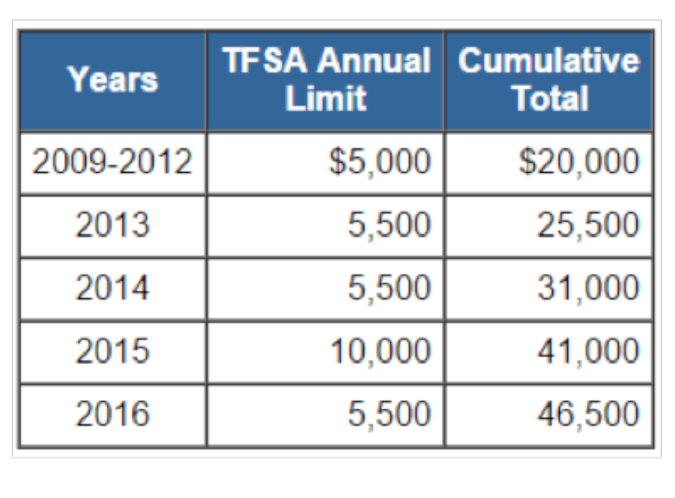 The money can be withdrawn from the account upon your discretion. Keep in mind that any re-contributions cannot be made that year and will have to be contributed the following year. We have provided an example below.
January 2015: You contribute $10,000
July 2015: You withdraw $2,000
2016 TFSA allowable contribution = $7,500 ($5,500 annual allowable for 2016 + $2,000 re-contribution)
In the event you over contribute to your tax free savings account, you will be subject to a penalty tax of 1% per month.
Now the next question is what can you invest the money in that is put in the account? Options range from term deposits, stocks, segregated funds, mutual funds and more. We've provided a brief explanation of the top choices investors tend to pick.
Term deposits – Guaranteed rate of return with principal protection and growth. The rate of the deposit depends on the type of deposit term you choose and rates at that time.
Mutual funds – When you invest in a mutual fund, you purchase units in a professionally managed portfolio of securities, with each unit representing a share of ownership in the portfolio. Mutual funds provide diversification and access to capital markets.
Segregated funds – A mutual fund wrapped in an insurance contract. Maturity and death benefit guarantees protect your investment against any market downturns. The maturity guarantee protects a percentage of the value of your investment while the death benefit guarantee ensures a certain percentage of the value of your investment will be passed down to your beneficiaries upon death.
It's best to meet with a financial advisor to discuss in depth your goals and what type of investment you're best suited for based on your investment objectives, time horizon and risk tolerance. We hope this month's article has provided you clarity on the dynamics of the tax free savings account!
About the author: Parkview Wealth Management is an independent advisory firm providing wealth and estate planning strategies to business owners, professionals and families. Focused exclusively on building and preserving wealth, we deliver a disciplined approach to retirement income generation, minimizing taxes, risk management and portfolio management.
Disclaimer: The information in this article is of a general nature and does not take into account your individual objectives, financial situation or needs. The content should not be relied upon, or treated as a substitute for specific financial, insurance, legal or tax advice. Individuals should seek their own independent professional advice to discuss their personal circumstances before implementing any type of arrangement.
*will rise with inflation in $500 increments.
**except for any foreign tax on foreign investments.