Jewelry to ad an Oomph
NOTHING CAN ADD OOMPH TO YOUR WARDROBE LIKE JEWELRY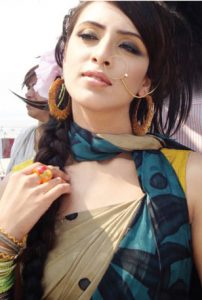 Jewelry always seems fascinating and nice when worn by ladies who love to wear jewelry of distinct designs and styles for an alluring look.
Whether your taste in jewelry is beautifully bold or subtle and stylish, unique and creative jewelry enhances one's personality and style.
No matter what type of jewelry you prefer – rings, earrings, necklaces – and no matter what type of style – classic, trendy, designer, or celebrity—sterling jewelry is a great investment. Each woman has a particular choice when it comes to jewelry.
Glittery: All that glitters is NOT gold, and all that twinkles is not stars. These mesmerizing stones come worth their elegance that raises the urge to own it. Be it a million dollar worth diamond ring or 100 dollars worth replica of such a ring, it never fails to lure women's attraction towards it.
Jewelry are not the only fragment affected by such bling-bling. Customary accessories such as watches, headphones, and caps—are also a major follower of such glitter and twinkles.
Can You own and dazzle everyone with your designer-inspired jewelry?
Statement Piece
The perfect necklace completes your outfit. Statement necklaces are "the" necklaces in today's world. Big, chunky designs, sparkly bibs, and eye-catching colors of statement necklaces comes with a certain fashion rule of wearer should abide by letting the necklace make the statement by keeping the rest of your look simple and sleek.
Choker necklaces, bold cuffs, and bangles, chunky designs can transform drab to fab with only one piece of well intricate metal. These flashy and bold metal pieces, with an excessive amount of dangle, beads and sophisticated details have proven as a center of attraction in accessory stores.
Inspiring Vintage:
2015 is all about vintage-inspired styling. Trends come and go, but the vintage jewelry never loses its charm. With vintage, one can follow the trends but still can do it uniquely. These jewelry tend to be with higher quality, with better materials and craftsmanship. Vintage pieces are higher quality made in time hand selected rhinestones.
Traditional : Deeply rooted in tradition and culture, our community as a rich background in jewelry. Each culture possesses its set of jewelry that reflect that influence of the centennial history of civilization. In the past, present, and a long way in the future—our festivals and functions would not be complete without traditional jewelry. Bonding the cultural designs with fresh ones, it can also be trendy wearing the traditional modified jewelry.
Creature jewelery:
If you love jewelry and animals, this can be a perfect combination for you. Fantasy is fused with flora and fauna and is distorted to produce and exotic hybrid of creatures. The sea-urchin earrings, shark jaw rings, peacock cufflinks, ram horn neckpiece and a lot more are there for you to flaunt. It's time to let go the boring trends and dare to wear these creature jewelry. Theses contemporary style inspired by biology and its fascinating multi-color design are here to stay in 2015.
Geometric designs :
Who knew geometric shapes could be so stylish? The necklaces, bracelets, and rings may it be flat or round, wooden or metallic, minimalistic or sophisticated, they come in all materials, shapes, and sizes.
On contrary to normal looking jewelry, these geometric figure jewelry add depth and dimension to any outfit. These pieces stand out amongst others with peculiar appearance.
Less is more : Not every piece of jewelry needs to stand out from the crowd. There are these minimalist types of jewelry which are simple in style, yet chic in look. Designed with theme "less is more," these types use minimum metal or gemstones that manage to portray positive qualities.
Yellow gold, silver, platinum, and steel as well as gemstones, are commonly used in minimalist jewelry. Small yet classy set of minimalist jewelry defines balance and confidence while wearing them.
Jewelry makes your personality more appealing for others. With the passage of modern time, Jewelry is the favorite fashion accessories for women to wear both as casually and formally.