Apr 10, 2020: Aman Bassi, Surrey's youngest and coveted Executive Producer/ Director released her third new single 'Meri Jaan' on Saturday, April 4th. Earmarking her success from the direction and production career, Aman forayed into the music industry in 2019 with her two previously launched songs 'Chaali Jaan de' and 'Vibe' that turned out to be one of the most trending songs on Spotify.
Popular for her incredible work in the film and television industry, Aman has also been a part of some really popular music videos such as 'High rated Gabru', 'Issa Jatt', 'Too Hot', 'Pagal', 'Baby Baby', 'Jatta Ve', 'Circles', 'Closer' and many more.
The new song 'Meri Jaan' is a cross-genre song between EDM and techno music which is very unique to the Punjabi music industry. The song has a catchy hook to it and is likely to be the new dance number leading the charts.
Talking about the new launch, Aman Bassi said, "I'm extremely thrilled to launch this song as it was written about 8 months ago for someone who has always supported and inspired me to grow further in life. I'm sure everyone who will listen to this song will be able to relate to it and be able to dedicate it to their special person or that guiding light that motivates them to grow."
There is an extremely talented team behind the launch of this song such as Empire Major, the producer who has been a part of some big Sweden bands such as Swedish House Mafia. Mixing and Mastering is done by Adam Fulton who has worked with profound artists like Justin Bieber and Ariana Grande. The song will be launched on Aman's YouTube channel and be available on all music platforms – Apple music, Spotify and Youtube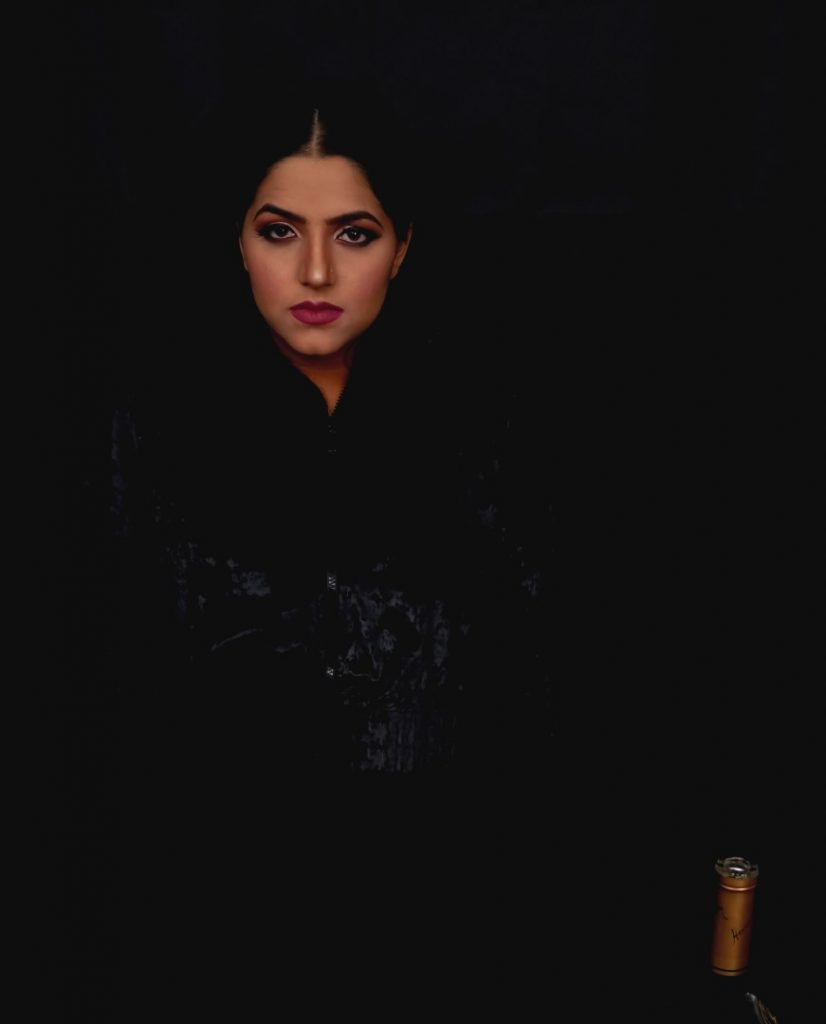 Aman Bassi Bio:
Aman Bassi is a young (24) and popular Executive Producer and Director. Born in 1995 with numerous awards and accolades to her name such as 'Best of Show' and 'Best of DOP' at Whistler Film Festival and she was also nominated as the 'Best New Director' by PTC. Aman's creative instincts have always set her apart in any crowd. Since an early age in life, she has been glued to the camera at all times making her a celebrated Director today.
Aman went to high school in Surrey, BC and attended LA Matheson and Princess Margaret. She then graduated from the Art Institute in 2015.Her career in this industry started with working as an assistant in the film industry at the age of 16. She eventually worked her way up to being the Executive Producer on sets for Vancouver production houses.
Owing to her young age, Aman faced difficulty in proving her might and ability to others.
So far, she has been a part of some major Netflix productions such as 'Sabrina,' 'Firefly Lane', 'Stranger Things', '6 Underground', 'Sacred Games', Red Notice (in production)' and 'Riverdale (on going). She has also worked on Directors Guild film projects including 'Ghosting', 'When the Lights go out', 'Descendents 2', 'The Mighty Ducks', and 'Bates Motel.' Her feature film projects include major titles such as Quentin Tarantino's Oscar winning 'Once Upon a Time in Hollywood', 'Hobbes and Shaw', 'Deadpool 2', 'Jumanji 2,' and some iconic Punjabi Films including 'Manje Bistre 2', 'Ardaas Karaan, 'PR' and the indie film 'Monster.'
Some incredibly popular music videos under Aman's work profile are 'High rated Gabru', 'Issa Jatt', 'Too Hot', 'Pagal', 'Baby Baby', 'Jatta Ve', 'Circles', 'Closer' and many more.
She has also released her own music videos in which she debuted as a singer such as 'Chaali Jaan de' and 'Vibe' in 2019. These have turned out to be one of the most trending songs on Spotify.
Instagram:   https://instagram.com/amanbassiofficial?igshid=15biw04m5tp08
Spotify:  https://open.spotify.com/album/3N33nu3VHIs6hO1uQE4Lnh?si=Ce5-2BMXTsutZNrk0ODZjg
Youtube:    https://www.youtube.com/watch?v=hw-UjX5gIxc