Bengaluru, India, 27th November 2019
Grammy® award winner Ricky Kej, a noted environmentalist who was recently conferred as  'Land Ambassador' by the United Nations Convention to Combat Desertification (UNCCD), brought together his love for the natural world and music by composing the official UNCCD land anthem 'Born from the Land', which releases on the 5th of December 2019.
'Born from the Land' is a collaborative effort featuring some of the best musicians in the world coming together for the purpose of land conservation. This anthem is performed by Senegalese musician and UNCCD Land Ambassador Baaba Maal, USA based Grammy® nominee Lonnie Park and Mumbai based singer IP Singh. These performances were recorded at the T-Series Studio, New Delhi. The music was composed and produced by Ricky Kej. The anthem was recorded on the eve of the UNCCD COP – 14, New Delhi, India, where it was also performed in concert by Ricky Kej and his World Ensemble featuring Baaba Maal, Lonnie Park and IP Singh. 'Born from the Land' also features the Mzansi Youth Choir and Grammy® award winner Wouter Kellerman on the flute adding exciting musical flavours.
'Born from the Land' imbibes a sense of positivity and optimism in its musicality celebrating life's rich and deep connection with land while underlining the importance of realizing that life also depends on land for its sustainability. In regard to the song, Ricky Kej says, "We are all born from the land. By celebrating the joy of life we also celebrate our deep connection with the land. We as humans will always protect what we love, so our song inspires us to rekindle our deep love and respect towards the land and therefore promote its preservation and conservation. It was great to work with the living legend Baaba Maal, Grammy® nominee Lonnie Park, IP Singh from Mumbai. The Mzansi Youth Choir from South Africa and Grammy® award winner Wouter Kellerman performances on the song brought in great positivity and musical virtuosity. Together, all the performances were instrumental in putting forth the message of land conservation and the need to cultivate a passion for the land, which is essentially our home. Above all, it is always great when some of the best musicians in the world come together to celebrate land conservation through music.
Born from the Land will be available on youtube on Dec 5th, at 2 pm IST at this link:
https://www.youtube.com/watch?v=iWUyatFqqjg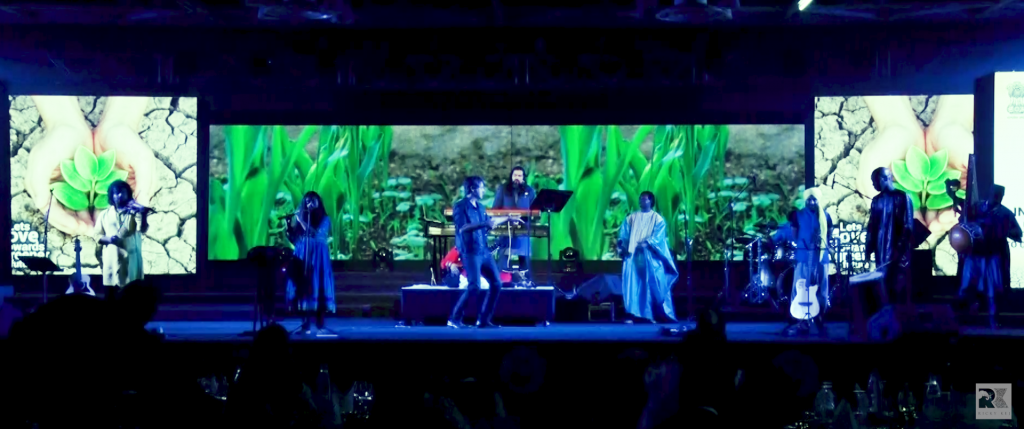 Artist Briefs
Grammy® Winner Ricky Kej
Grammy® Award Winner, US Billboard #1 artist, UNESCO MGIEP Ambassador, UNCCD Land Ambassador & UNICEF 'Celebrity Supporter'. Ricky Kej is an internationally renowned Indian Music Composer, Environmentalist and Professor. Ricky has dedicated his life and Music to creating awareness on the Environment, and positive social impact. He has performed at prestigious venues in over 30 countries, including at the United Nations Headquarters in New York and Geneva.
In addition to winning more than a 100 music awards in over 20 countries, Ricky has been awarded "United Nations Global Humanitarian Artist" & "Youth Icon of India". Real Leaders', has named Ricky Kej as one of the 100 Real Leaders who 'Inspire the Future'. The House of Commons, Parliament of Canada awarded Ricky for his "Outstanding Musical and Humanitarian Achievement". A chapter on Ricky's life and musical journey is taught in the 7th grade English textbooks in India (ICSE). Ricky Kej is a professor at the prestigious National Institute of Advanced Studies (at the Indian Institute of Science) and an Ambassador to Earth Day Network.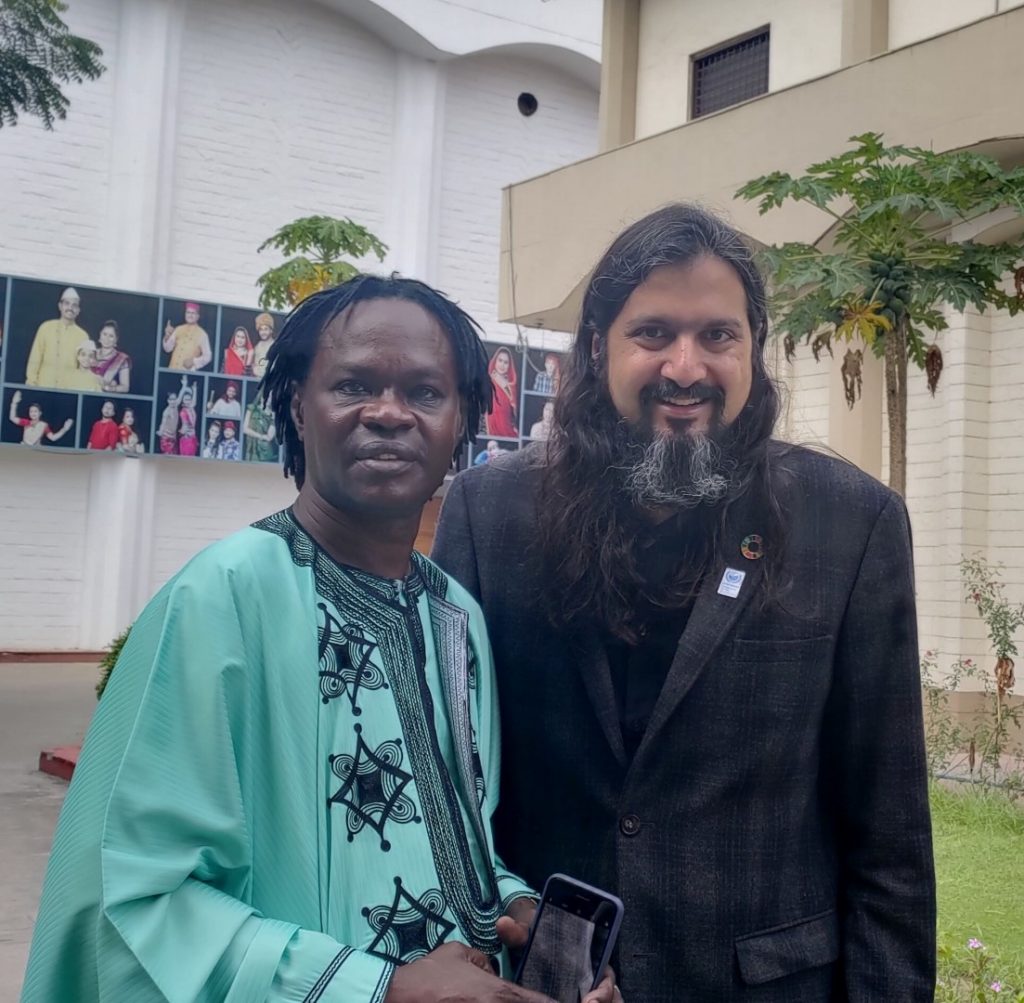 Baaba Maal
Baaba Maal is a Senegalese singer, guitarist and percussionist and most famously he was the voice on the Wakandan soundtrack of the film 'Black Panther'. Baaba is known for a wide range of musical repertoire ranging from Raggamuffin, Salsa, Folk and traditional music along with various fusion styles. In 2003, Baaba was made a UNDP Youth Emissary. As a singer, Baaba effortlessly sways between soulful singing and harsh vocal performances. Baaba Maal was recently named as an official UNCCD Land Ambassador to help fight desertification across Africa. Apart from his numerous albums and collaborations, some of Baaba Maal's finest work is found in the world of film and video game music. His musical performances are found on titles such as 'Black Hawk Down' film soundtrack and the 2008 video game 'Far Cry 2'.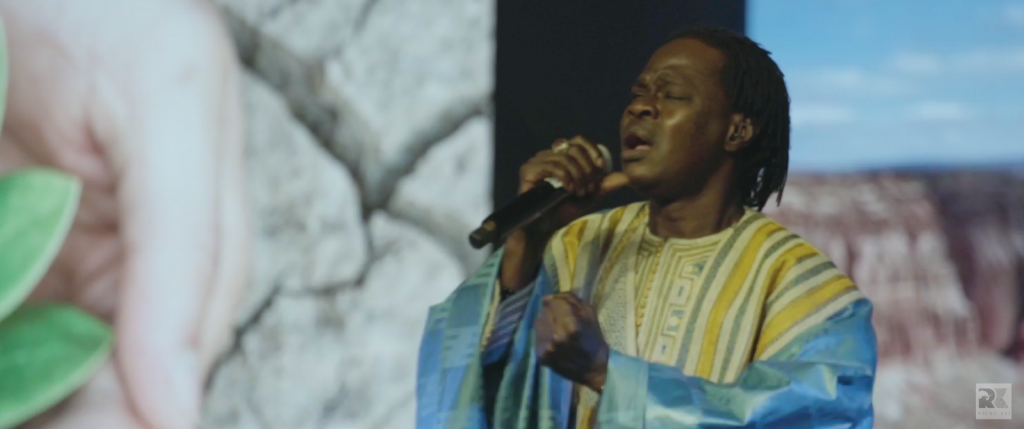 Grammy® Nominee Lonnie Park
Grammy® Nominee Lonnie Park is a vocalist, Keyboardist, songwriter, engineer, producer and plays a wide variety of instruments. Along with his solo career, and various collaborations, Lonnie is the lead singer of the band Ten Man Push.
Lonnie also regularly collaborates with Grammy Winning producer and environmentalist Ricky Kej. Lonnie has also produced commissioned music for causes such as Autism Works, Autism Movement, Puzzle Solvers.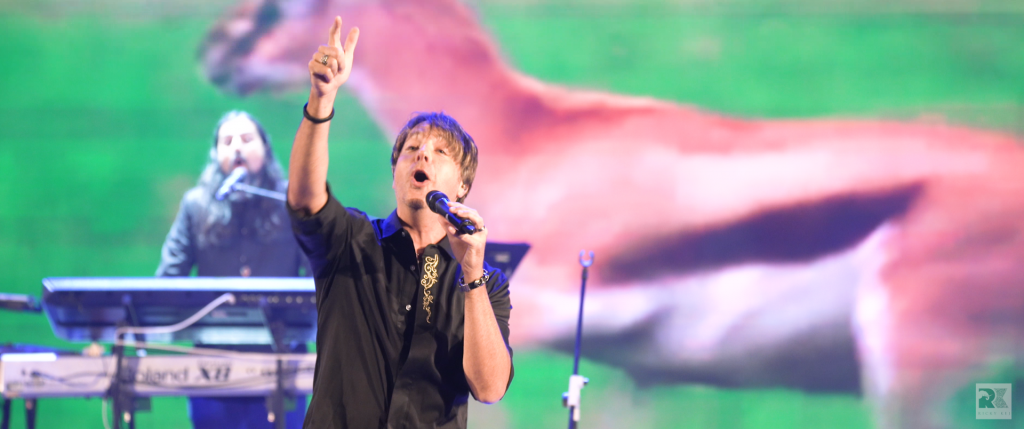 IP Singh
Popularly known for being the lead vocalist of the band 'Fardikot', IP Singh has been in the music scene as a composer, lyricist and singer for the past 11 years. Riding the early success of the album 'Ek', he has nearly 500 shows to his credit. He has won many accolades for his live shows, where he has shared the stage with the likes of Midival Punditz, Karsh Kale, Indian Ocean, Noorie and many more esteemed artists. Blessed with a soulful voice, he likes to engage with his audience and takes them on a magical ride.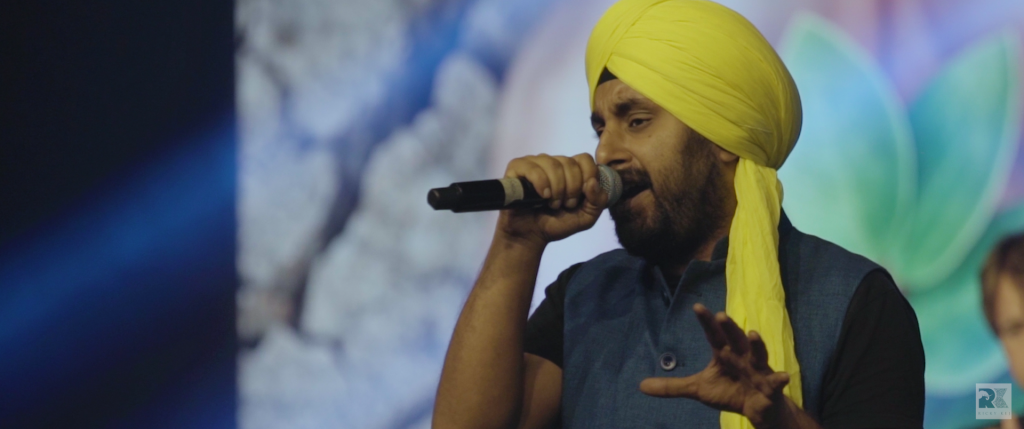 The Mzansi Youth Choir
The Mzansi Youth Choir was established in July 2003 and is considered to be the finest show choir in South Africa. The choir consists of 48 choristers (13 to 24 years of age) with outstanding musical ability from disadvantaged backgrounds. Since its inception, the choir has impacted on the lives of at least 567 disadvantaged youths.
The Mzansi Youth Choir aims to ensure that a child from a disadvantaged area enjoys the same level of tuition, care and opportunities as a child from a more affluent suburb. Choristers that have been part of the music programme at Mzansi have said that the opportunity to be part of a world-class extramural developmental programme offers them hope, not only for enhanced opportunities but as a diversion from the challenges that come from living in disadvantaged communities. The risk of alcohol, drugs, teenage pregnancy and other problems are practically eliminated because music requires such a time investment.
Mzansi's beautiful, youthful sound, exciting choreography, pulsating energy, buoyancy, vibrancy and devotion to South African music is an experience not to be missed.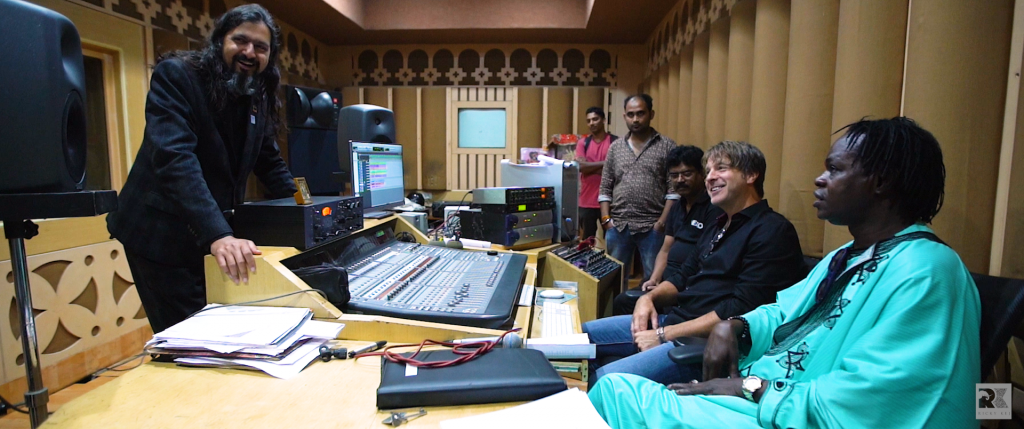 The United Nations Convention to Combat Desertification (UNCCD) Brief
The United Nations Convention to Combat Desertification (UNCCD) was established in 1994 is the sole legally binding international agreement linking environment and development to sustainable land management. The UNCCD addresses specifically addresses the arid, semi-arid and dry sub-humid areas, where some of the most vulnerable people and ecosystems are found. The UNCCD with its 2018-2030 Strategic Framework is the most comprehensive global commitment to achieve Land Degradation Neutrality (LDN) by 2030.  This aims to restore the productivity of vast expanses of degraded land, improve the livelihoods of more than 1.3 billion people and reduce the impact of droughts on the most vulnerable populations.  The UNCCD's 197 parties work together to improve the living condition of people in drylands while restoring soil quality and productivity. With a wide array of technological implementation and knowledge transfer, the UNCCD facilitates cooperation between developed and developing countries while staying committed to a bottom-up approach than encourages the participation of all local people in combating desertification and land degradation.