Tarlochan (Tochi) Singh Sandhu – Award for Generosity
Tochi began his banking career with Barclays Bank on August 1, 1957, in Tanzania, and continued in BC when he moved to Canada in 1988. He represented Tanzania at hockey, first as a player, then as a Manager of the national hockey team in the 1980 Moscow Olympics. From 1978 to 1986, he represented the African continent on the Commonwealth Games Federation Finance Committee. He attended the games at Edmonton and Edinburgh. The National Sports Council and Tanzania Olympic Committee allowed him to attend the Olympics in Moscow, LA, and Seoul.
He retired from Banking in 2000, but he was offered by Envision Financial—a division of First West Credit Union—to work for them. Since 2001, the management made it possible for him to record lending sales exceeding $1.0 billion, assisting the local businesses and communities to achieve success, and strengthen the local economy.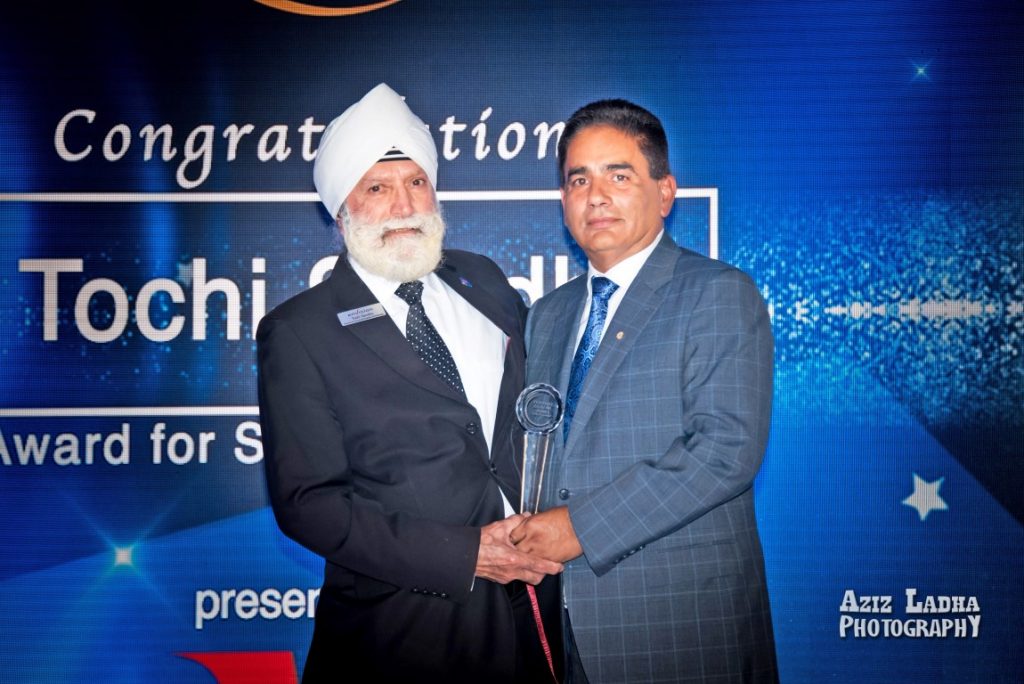 Lifetime Achievement Award
Dr. Satwinder Kaur Bains is the director of the South Asian Studies Institute at the University of the Fraser Valley. Her current research includes migration, settlement and integration; cross-cultural education and curriculum implementation; race, anti-racism, and ethnicity; identity politics; South Asian Canadian Diaspora studies and Punjabi cultural historiographies.
She is currently a Commissioner on the Agricultural Land Commission. She is also the director of the Fraser Basin Council, has served on the Law Society of British Columbia as an appointed bencher. She is also a member of the Farm Industry Review Board for BC. She lives in Abbotsford with her partner, Parm, and three children. She supports an international farming operation that ships blueberries around the world.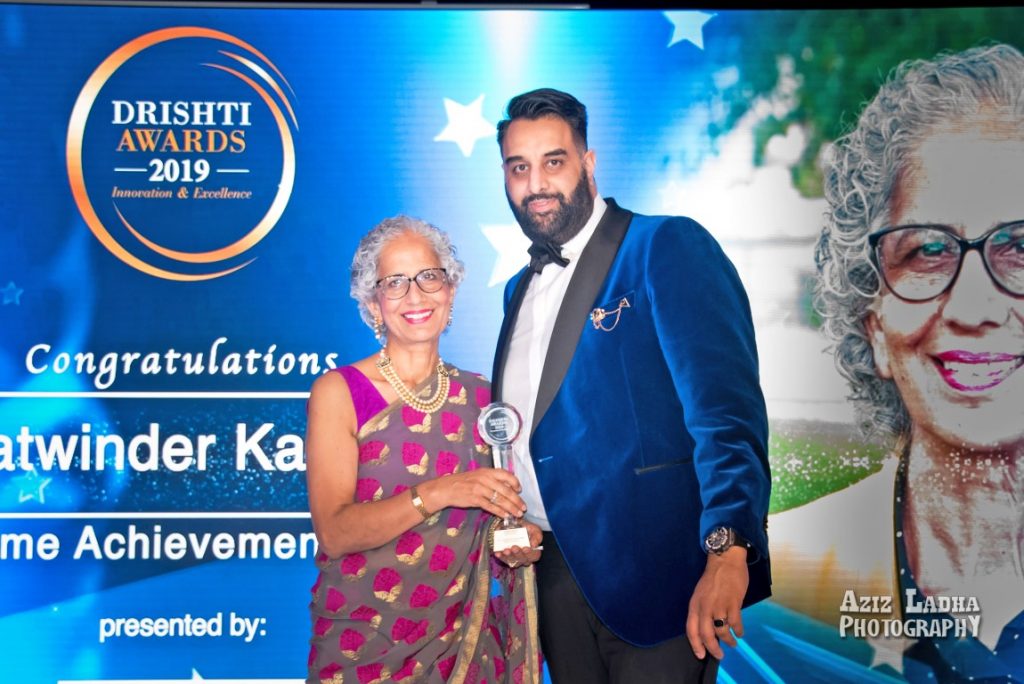 Innovation in Science and Technology Award
Dr. Harmeet Chhina did her Ph.D. from the University of Toronto, Department of Mechanical and Industrial Engineering, focusing on catalyst materials for hydrogen fuel cells. Her undergraduate degree is in Chemistry. She is grateful to Ballard Power Systems for allowing her to do her Ph.D. while working there. She has completed many technology projects. She is known to be the glue of the projects which delivers to the goals. For automotive, there are technology readiness levels, and Harmeet, with her team, took one technology to the highest level possible. A car program for which AFCC—a Daimler and Ford joint venture—gave her a Technology Demonstration Award. She is currently the Research Manager at Nano One and does program management overlooking and delivering to several projects. Nano One is a lithium-ion battery materials company.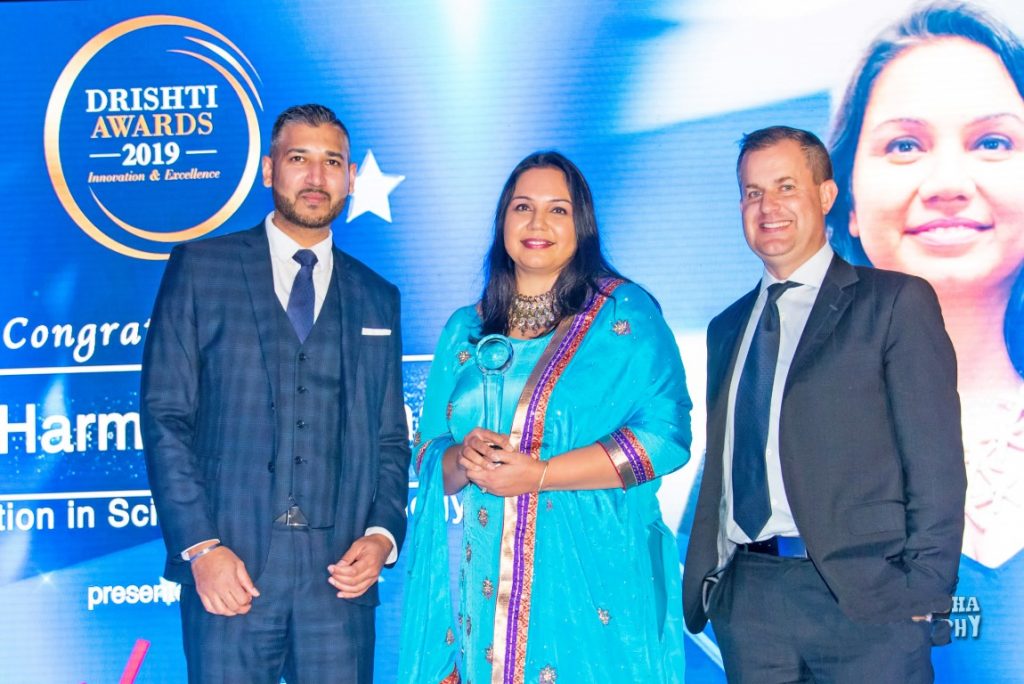 Health Achievement Award
Dr. Yatham is a Professor and Head of Psychiatry and Director of the Institute of Mental Health at UBC and the Regional Head for Mental Health and Addictions at Vancouver Coastal Health. He was President of the International Society for Bipolar Disorders; Currently, as President of the World Federation of Societies of Biological Psychiatry; and as the Chief Editor for the Canadian Journal of Psychiatry. He has published over 300 papers, received national and international awards for his research, and he is one of the top 150 highly cited researchers in Psychiatry and Psychology in the world.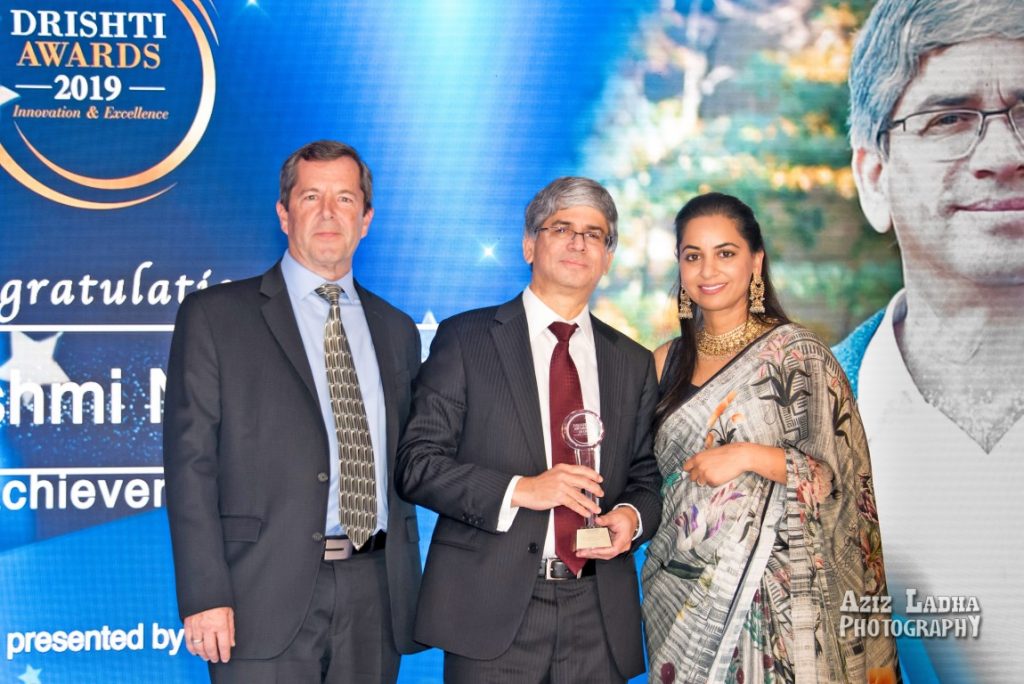 Business Person of the year Award
Perminder Joined Desjardins in 2009 and now owns eight offices, which comprises of 600 advisors. He is a leading figure in the insurance industry. He is a three-time best-selling author. He is a recipient of 11 GAMA Awards, 18 Desjardins Excellence Awards in Business Leadership, NRI person of the year for Global Leader in Business and Philanthropy by NRI Institute at the House of Lords, United Kingdom and Honourable Mention for the Leader of the year Award by The Surrey Now-Leader. He received the Spirit of Generosity Award by Drishti Media for his Philanthropic contributions to over 36 charities locally and internationally. He is also an Executive Producer of the Hollywood Documentary Movie "Freedom Isn't Free."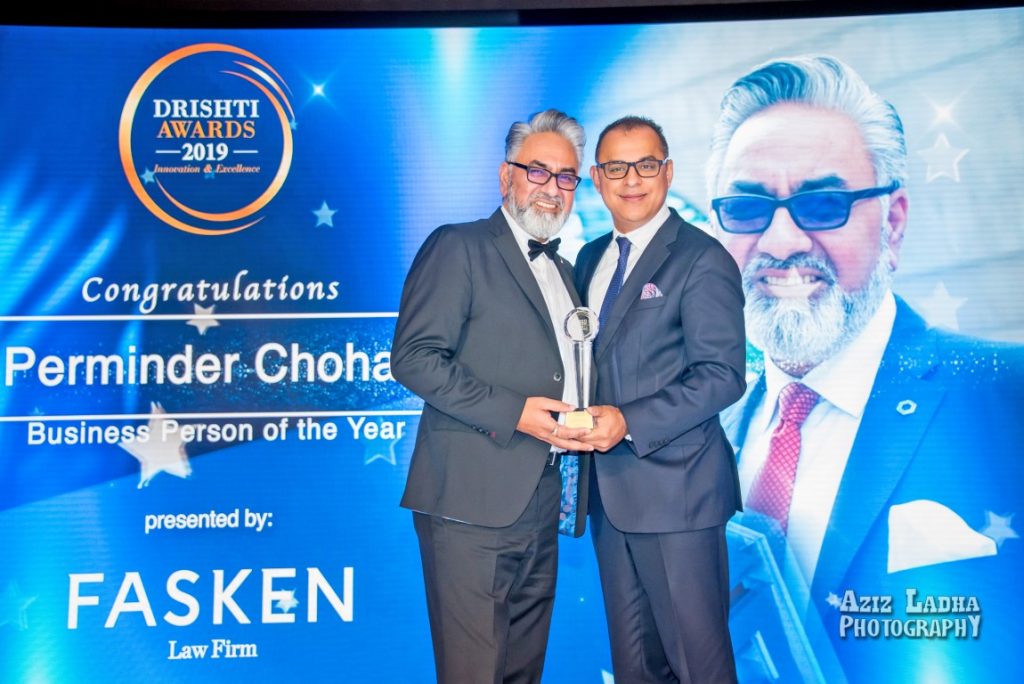 Woman Entrepreneur of the Year Award
Bharathi believes in the value of the community. Past President and current Director of the Fraser Valley Indo-Canadian Business Association, Past Director of Dasmesh Punjabi School, Current Director of the Fraser River Community Crematorium Society, Chair of the Community Advisory Committee of the South Asian Studies Institute of UFV, and Financial Planner at Raymond James Ltd., her dedication to improving the community where she lives, shows through her many contributions to different organizations. "Our community is only as strong as our weakest members," Bharathi declares. "As leaders in the community, it is our responsibility to provide a safe, inclusive environment, so that everybody can get ahead."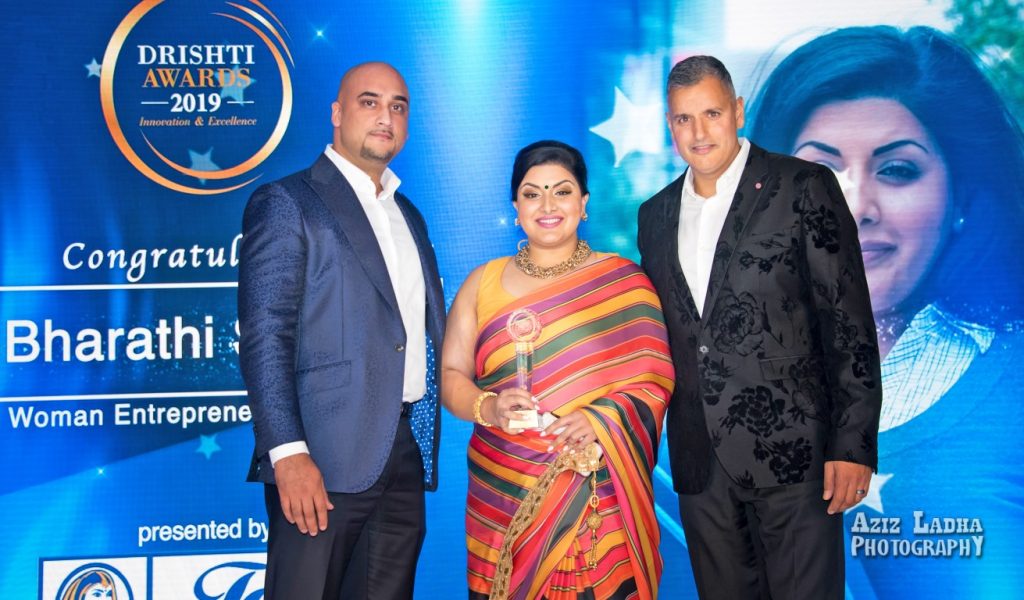 The Power of Youth Leadership Award
Shawna Narayan is the Founder and Executive Director of Empower The Future, a non-profit that aims to support inner-city students with the transition from high school to post-secondary life through mentorship and workshops. As a UBC Experimental Medicine Graduate Student, she is researching the experience of online mental health resources and treatment use among visible minorities. On top of her academics and volunteerism, she currently works with the BC Centre on Substance Use. Based on her achievements, she was awarded as the youngest recipient of the Medal of Good Citizenship from the Government of British Columbia.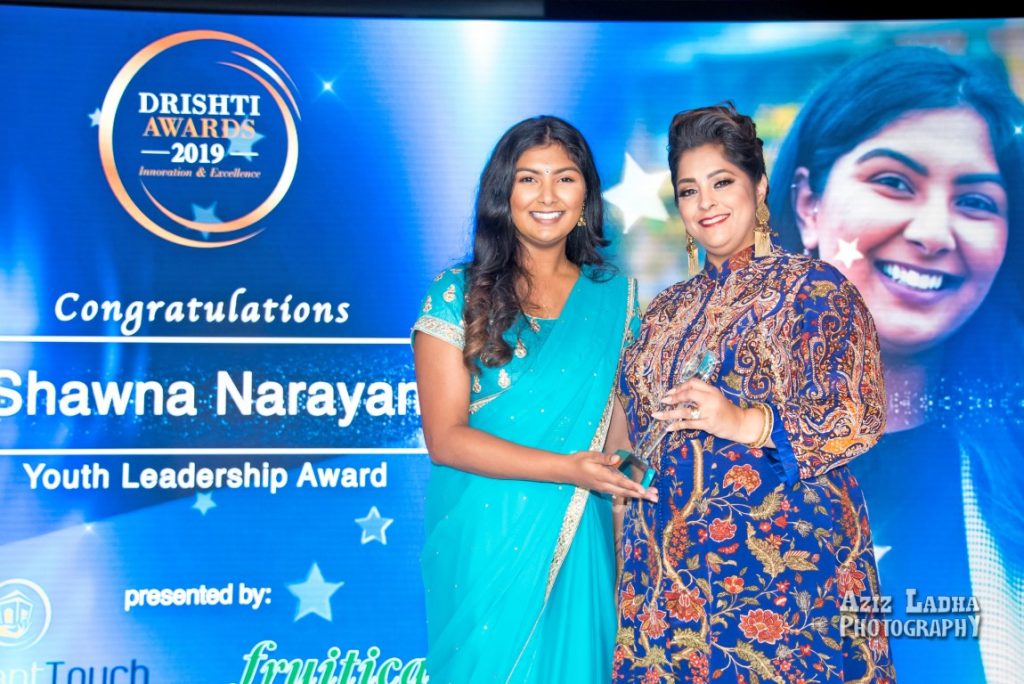 Excellence in Community Engagement Award 
Dr. Harmesh Sidher has a Ph.D. in Dairy Science from Punjab University, Chandigarh and for twenty-three years worked with the Canadian federal government; including as national chair for visible minorities; a Ministerial representative appointed by the Minister of Health to the Surrey North Community Health Council; and as Co-Vice-Chair for BC Council for International Cooperation. Being deeply passionate about international rural development, Harmesh is the founding president of Vivek Canada, a registered charity since 2006. 
Vijay Sidher has a Master's degree in English Literature from Punjab University, Chandigarh, and retired after working with the BC provincial government for twenty-three years. Vijay has been actively involved with various Vivek Canada projects since 2006. 
Both Vijay and Harmesh believe that every one of us has the ability to be an agent of positive change and have been committed volunteers in various roles with several religious and cultural community organizations in BC since migrating to Canada over forty years ago. 
Vivek Canada is committed to rural development, education, and technology. Since the launch of this non-profit organization, over 1200 rural children have completed their elementary schooling.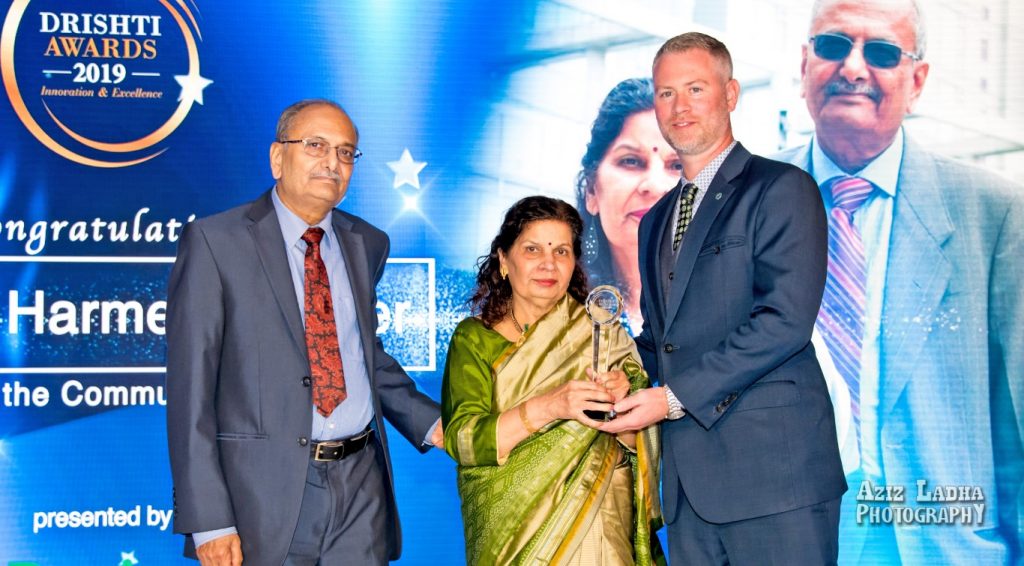 Young Professional of the Year Award
Abhishek Arora moved to Canada in 2015. While wishing something good for his new country, he also wanted to give back to his old country. Small businesses could not afford the expense of a website. In 2016, Abhishek decided to set up an offshore web development company to leverage the talent of Indian engineers. He now provides websites to small businesses for just $99/month. Within three years, his team had grown to twenty-one people, eighteen team members in India, and three in Canada.
Last year, he also launched an Uber-style online laundry service, WeDoLaundry. The clients click a button, and their dirty laundry is picked up, washed, and delivered back sparkling clean. This service provides a steady source of income for freelance washers and drivers.
Abhishek always believes in doing honest work with 100% dedication. His slogan: "Never give up, even if your heart says NO!"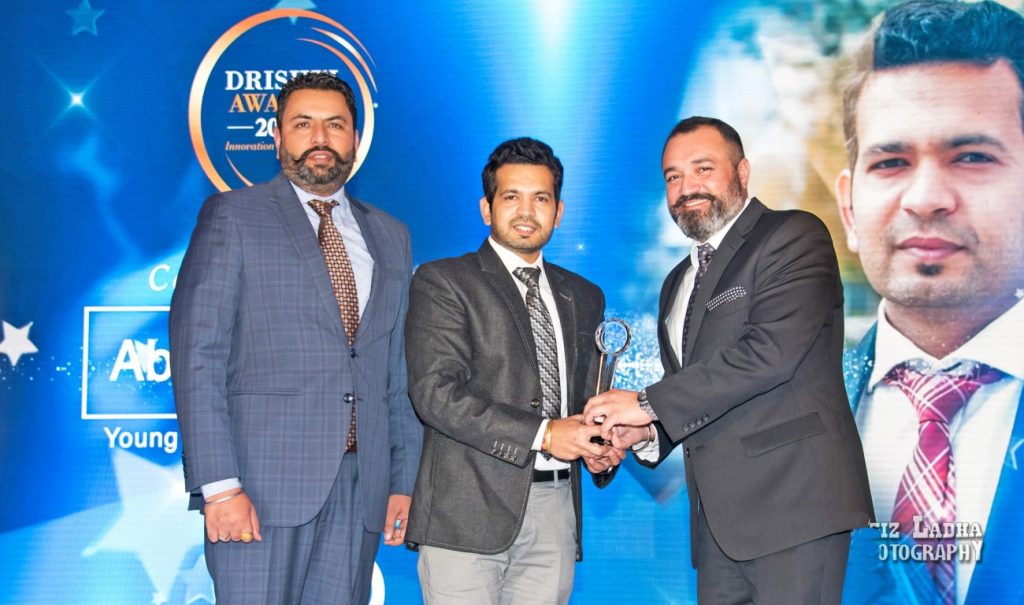 Award for Innovation in The Arts
Amika Kushwaha Kathak, Dancer & Harmonium Artist Founder and Director of Mushtari Begum Festival of Indian Classical Music and Dance described as 'Poetry in Motion,' Amika Kushwaha is one of Canada's few Kathak artists. She pairs her performances with live music, allowing audiences to connect effortlessly with this complex Indian classical dance form. She has choreographed Kathak to different musical genres and has collaborated with dancers with contrasting styles. She is also an intuitive Harmonium player, accompanying various singing styles. Amika is the founder and director of New Westminster's Mushtari Begum Festival of Indian Classical Music and Dance, an annual event since 2012. Amika has engaged in notable Canadian music festivals as Kathak dancer and Harmonium artist and performed in Geneva in 2017 and 2018 by invitation from the Permanent Mission of India to the UN Office. She was the International dance category adjudicator for the 2018 Surrey Dance Festival and received the 2016 Shakti Award for Artistic Excellence. Amika is also an engineer.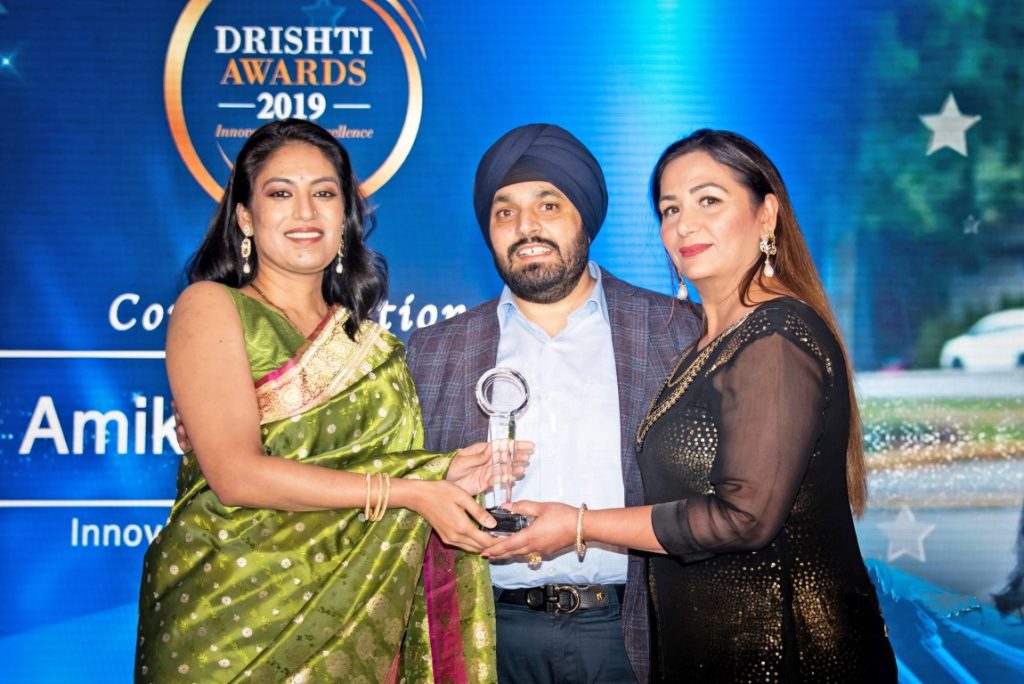 Outstanding Athlete Award
Parm Dhesi, born and raised in Surrey, started Wrestling under the guidance of his father Balbir Dhesi at the age of five. Parm went on to win two provincial championships and four Canadian National Championships while attending high school at Burnaby Central Secondary.
He is the first person of Punjabi descent in the world to qualify and compete in Wrestling at the Youth Olympic Games in 2010. He received a full-ride scholarship to Simon Fraser University and Douglas College, where he won an additional two Canadian National Wrestling Championships.
He worked at North Fraser Pre-trial, and now, at 25, he is a police in the Downtown Eastside. He also won a Gold in the 2017 World Police and Fire Games in the sport of Wrestling. He also volunteers and coaches youth wrestling at Khalsa Wrestling club.