SURREY – Fraser Health is supporting Corrections Canada to prevent further transmission of COVID-19 at Mission Institution.
As part of this support, a Mobile Medical Unit (MMU) is at Abbotsford Regional Hospital, and a designated and secure site has been created in the hospital for those who have tested positive from Mission Institution. This will help reduce the number of corrections guards needed at the hospital, as well as protect health-care workers and administrative staff.  In addition, we have enabled virtual health care with specialists consulting through technology at Mission Institution and at the federal medical facility (Regional Treatment Centre).  A multi-stakeholder working group, including Federal, Provincial and Fraser Health representatives, has been struck to enhance coordination of health care services at Mission Institution; and additional clinical resources will be mobilized to provide assessment and care for low to moderate acuity COVID-19 patients at the federal medical facility. Our Population and Public Health team is continuing to support implementation of preventive and mitigation measures at Mission Institution.
The MMU is known as a hospital on wheels and is serving as an extension of the hospital site. The unit has capability for providing support and patient care in a variety of situations, ranging from attending to minor illnesses and injured patients up to higher-level acuity of care, such as critical care and emergency surgical intervention. It also contains its own power, oxygen and waste systems.
Fraser Health has developed a comprehensive and phased approach to acute care capacity planning in the event of a surge in patients due to COVID-19. Acute care capacity available for pandemic planning is 53% and Abbotsford Regional Hospital is currently at 58% capacity.
Mission Institution is a federal correctional facility located in Mission, BC with both medium security and minimum-security sites. There are currently 35 inmates/staff that have been affected by COVID-19 at the medium-security site. Abbotsford Regional Hospital is caring for some of these patients.
BIOS:
Dr. Victoria Lee
Dr. Lee joined Fraser Health in 2010 as a medical health officer. She held progressive leadership positions, including her most recent role as Fraser Health's vice president for population health and chief medical health officer. Prior to joining Fraser Health, Dr. Lee worked in collaboration with national and international organizations including the United Nations Development Programme and the World Bank in the areas of comparative health systems, health policy, health financing and ecohealth.
Over the course of her career, Dr. Lee has been on the front lines as a trainee, clinician, medical health officer, and policy advisor during the SARS, H1N1, Avian Influenza, Ebola, and opioid overdose crises.
Dr. Lee has also worked as a travel physician in rural communities in Chile, Mexico and Brazil. Her research activities include health equity, community-based primary health system, health performance and clinical prevention.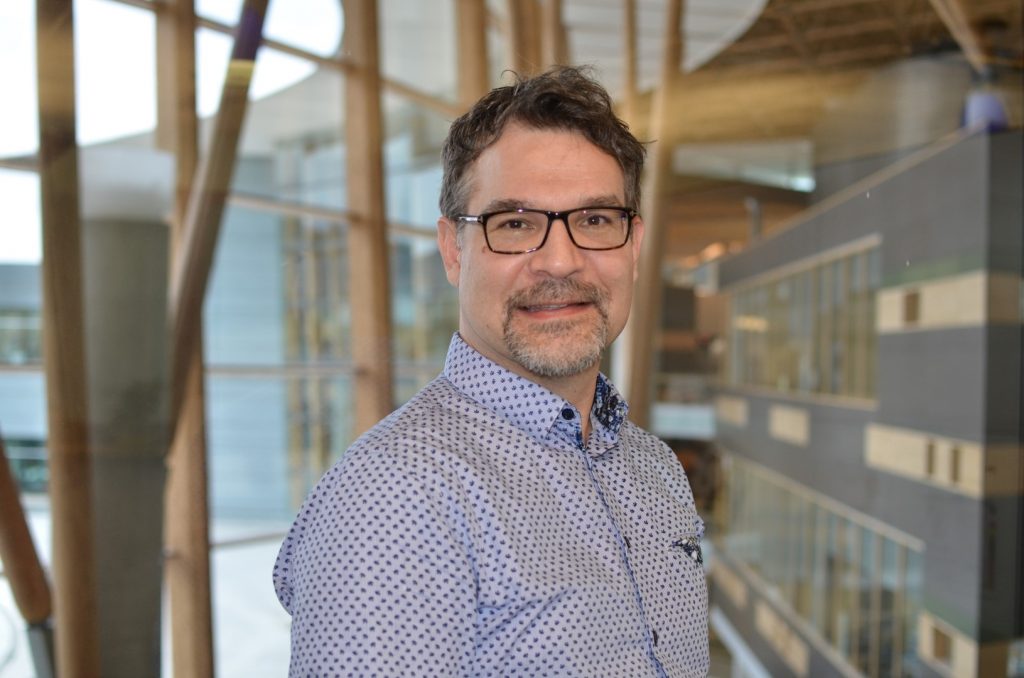 Dr. Martin Lavoie
Dr. Lavoie provides executive leadership and strategic oversight in the areas of population health, prevention of non-communicable diseases, communicable disease prevention and control, environmental health, licensing of community care facilities, Aboriginal Health, South Asian Health Institute, Mental Health and Substance Use and population health surveillance.
He joined Fraser Health in 2017 as both medical health officer and executive medical director for Population and Public Health. Prior to joining Fraser Health, Dr. Lavoie supported the Alberta Health system, serving as a regional medical officer of health, and then as Deputy Chief Medical Officer of Health with the Government of Alberta.
Dr. Lavoie is an Assistant Clinical Professor, Department of Medicine, University of Alberta, and has taught physician students at the Office of the Chief Medical Officer of Health for Public Health and Community Medicine. He is also a member of the National Advisory Committee on Immunization.