BY SONIA WEST  
Tarlochan "Tochi" Sandhu, a man of faith, family, and relationships—retired from Envision Financial on July 31, 2021, after 64 years of dedicated service in the financial industry. Drishti Magazine had the honor of speaking with Mr. Sandhu. There is a serenity in his demeanor. If you see him in the community, you can recognize him by his white turban, aptly matched by his humility and graciousness. And when he speaks, it is always coming from the heart. He talks about his family, his friends, and his passion for life. He is an international field hockey star, a recipient of the Queen Elizabeth ll Diamond Jubilee Medal, and a community leader with inspiring positivity.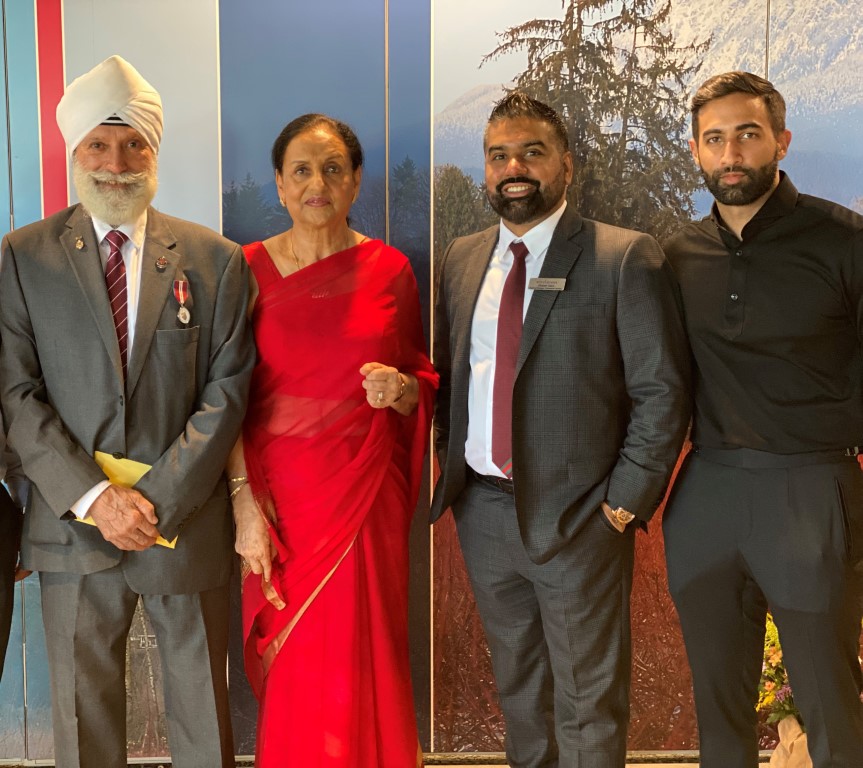 Born in Dar Es Salaam, Tanzania, Africa, to parents of Indian descent, his father, an accountant, sent him to India to study economics at 17. In 1988, he and his family had immigrated to Canada. Since he speaks five languages, including English, he quickly settled in his newly adopted country. By 1990, he had accepted the CEO of Khalsa Credit Union, and under his leadership, the small financial institution experienced substantial growth. Although he had retired from his role at Khalsa in 2000, Tochi's love for banking was irrepressible, and by 2001 he had joined the team of commercial lenders at Envision Credit Union.  
His 64-year long banking career started unusually. While playing top-level competitive field hockey in Tanzania on his summer study break, he netted a hat-trick against a team from Barclays Bank. The next day, one of the Barclays Bank managers approached Tochi's father. His career in banking started with Barclays Bank on August 1, 1957, in Tanzania. 
"He said to my father, 'We want that boy working for us. So I began working for Barclays over the summer holidays and started learning as much as I could." His passion for hockey paralleled his passion for banking. "I guess banking is in my blood. As a young banker, I was taught to lend money as though it came from my own pocket."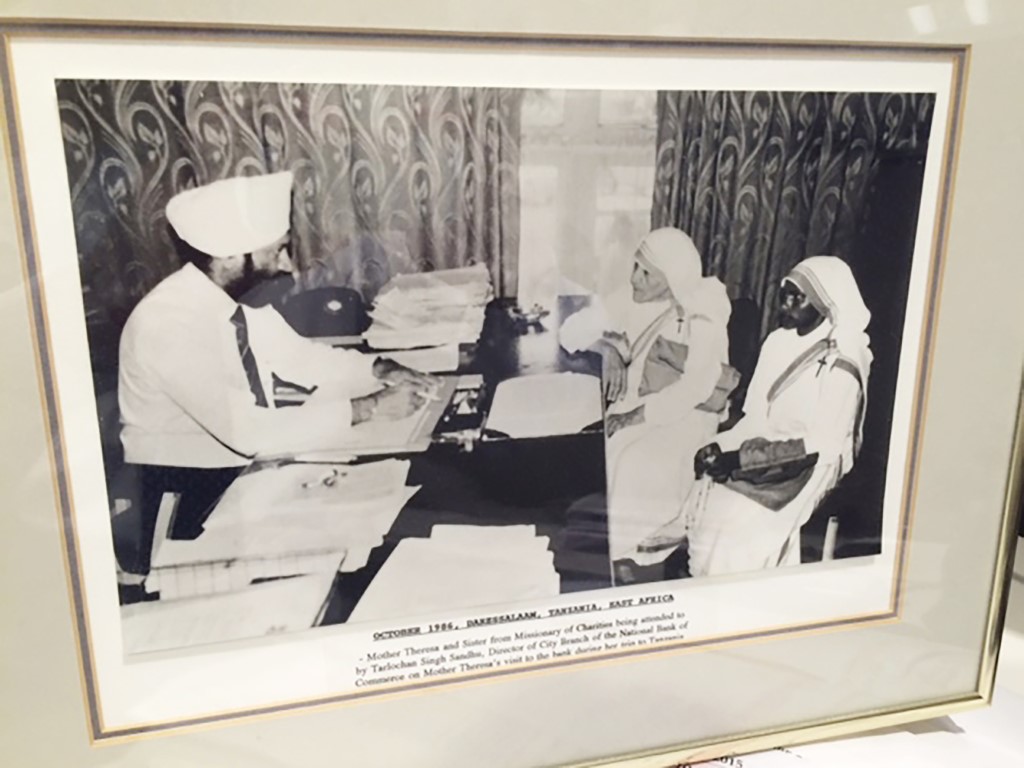 In addition to his banking service, he was passionate about following the culture and values to care for and serve his community. He served on service clubs and was a support to youth and sports development. He excelled both in his banking career and sports. He represented Tanzania in hockey, first as a player and captain and then as the national hockey team manager at the 1980 Moscow Olympics. He also represented the African continent on the Commonwealth Games Federation Finance Committee from 1978 to 1986 and attended Edmonton (1978) and Edinburgh (1986).  
His active association with the National Sports Council of Tanzania and Tanzania Olympic Committee led to his inclusion in the Tanzania contingent attending the Olympic games at Moscow (1980), Los Angeles (1984) and Seoul (1988), Commonwealth Games, 1976 All Africa Games in Algiers and 1979 Spartakiad Games in Moscow.  
In banking, having retired as CEO of Khalsa Credit Union in 2000, Envision Financial offered him another opportunity. He was to provide commercial lending services and impart banking knowledge to his colleagues. He was so pleased to have joined Envision Financial – a division of First West Credit Union. It followed the culture and values of respecting people, equality, inclusiveness, diversity, and serving communities to make a positive difference in their lives.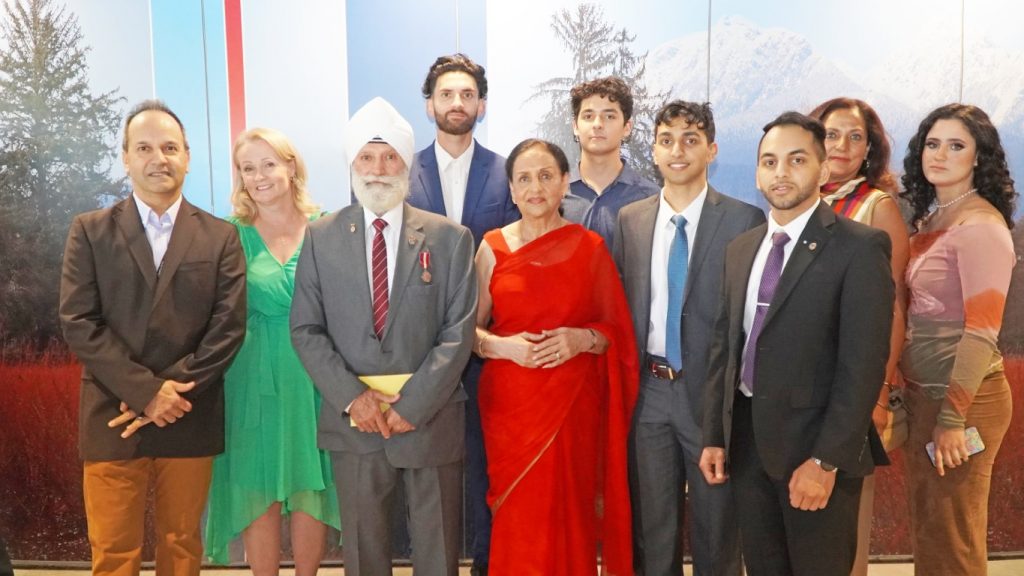 "Tochi Sandhu's contribution to Envision Financial and the entire community over the past 20 years has been exemplary. He is the epitome of professionalism, a man of such great character and wisdom and someone that gives of himself to the broader community, his faith and for over 20 years, the membership of Envision Financial. His banking tenure throughout his life spans 65 years and through all his business success remains a committed family man with a deep faith and is a true treasure that I am proud to call my friend." – David Lanphear, President Envision Financial 
Since 2001, the collaboration and inspiring teamwork made it possible to record lending sales exceeding $1.2 billion. Sandhu has a spotless credit record in assisting the local businesses and communities to succeed in strengthening the economy. The spotless lending record reflected the quality of members and investments, following prudent lending practices and risk management, leading to quality growth. He feels growth and revenue are the keys to the success of every organization. "It has been satisfying to see the members elevate and thrive."  
Sandhu has a 'can-do attitude.' "There is no such thing as no. It's just not yet." He has always helped clients grow and prosper. He would provide constructive advice so that his clients could achieve all of their goals.   
"I have known Tochi Sandhu for over 30 years and he has been a pioneer and mentor for Sikhs in banking and finance. He has set the bar high when it comes to competency, ethics, and integrity. Canada is better because of him." – Randeep S. Sarai 
And he had never taken a single sick day in his career that has spanned 64 years.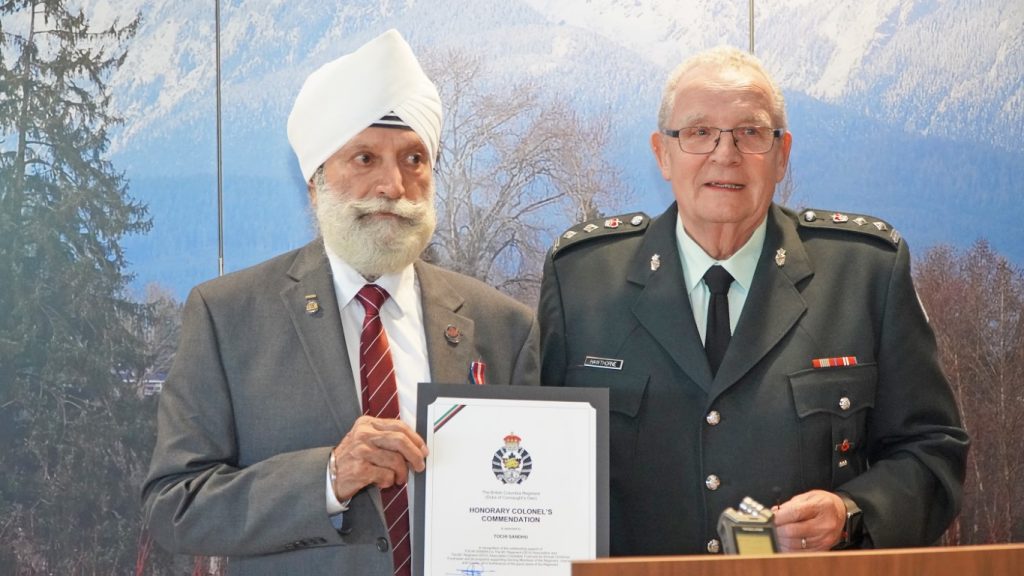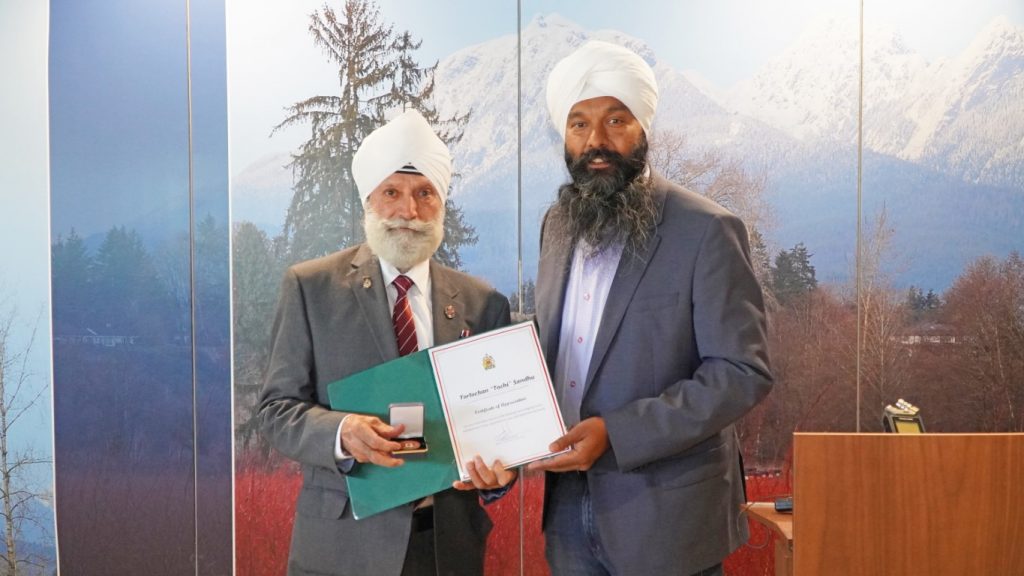 Recently, he was honored with the President's Leadership Award, renamed the President's Tochi Sandhu Leadership Award. Sandhu is humble about his lifetime of accomplishments, including an encounter with Mother Theresa, multiple appearances at the Olympics, and recognition from the British Columbia Regiment to support the 2015 Battlefield Studies Tour. Such recognition enabled serving members of the regiment to visit and pay tribute at battlefields where former members gave their lives in service to Canada. 
As a business banker, sportsperson and community leader, Tochi is a shining beacon of professionalism. His positive attitude towards life and dedication to his career and clients is exemplary. As our business banker and a family friend for over three decades, Tochi's support and guidance has been instrumental in the growth of our operations. 
On behalf of BM Group and my family, I wish to thank Tochi for his past support and wish him the best for his future endeavors.  – Milan Mann, President BMGroup  
He has helped economically strengthen communities throughout the Lower Mainland, particularly Delta and Surrey. For his twenty years with Envision Financial, he's had a tremendous influence on the development of the communities in which Envision Financial serves by providing financial support and expert advice to new and existing business owners. 
"I have been very blessed. By the grace of God, I'll continue doing whatever good I can for others, and banking will always be part of my life." 
He received a commemorative honor from Prime Minister Justin Trudeau for his years of service. 
In a letter dated July 27, Prime Minister Trudeau offered Sandhu his "warmest congratulations" for his years of service. 
"Your commitment and dedication to the banking industry have been spectacular, but beyond the impressive longevity of service, your career has been marked by its distinction and professionalism," Trudeau wrote. "As Prime Minister, I would like to humbly thank you for the positive impact you have had on many during your time at the National Bank of Commerce and Barclay's Bank in Tanzania, and at Khalsa Credit Union and Envision Financial in Canada." 
"Hi Tochi, Outstanding! Your leadership and magnanimous style makes us all proud Canadians" – "You are such an inspiration for not just "what" you do but "how" you show up to serve and lead with compassion and caring".  – Launi Skinner, CEO FWCU  
In all of his achievements, his wife always stayed with him through thick and thin. She remains optimistic, honest, trustworthy, understanding, charming—and most of all, a loving wife to him and a caring mother to their children. Without her, he wonders how he could have managed to achieve everything in his career aspirations.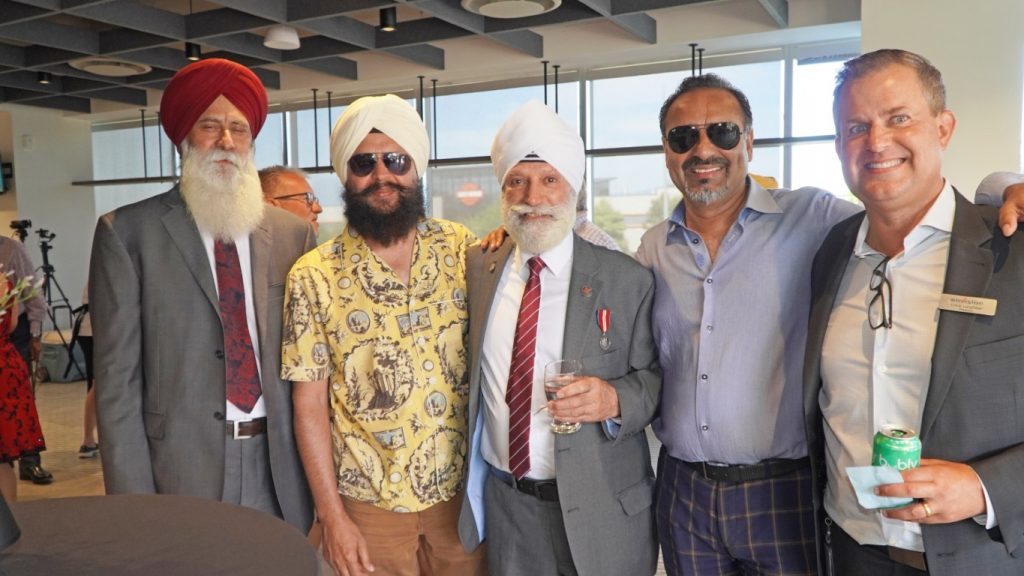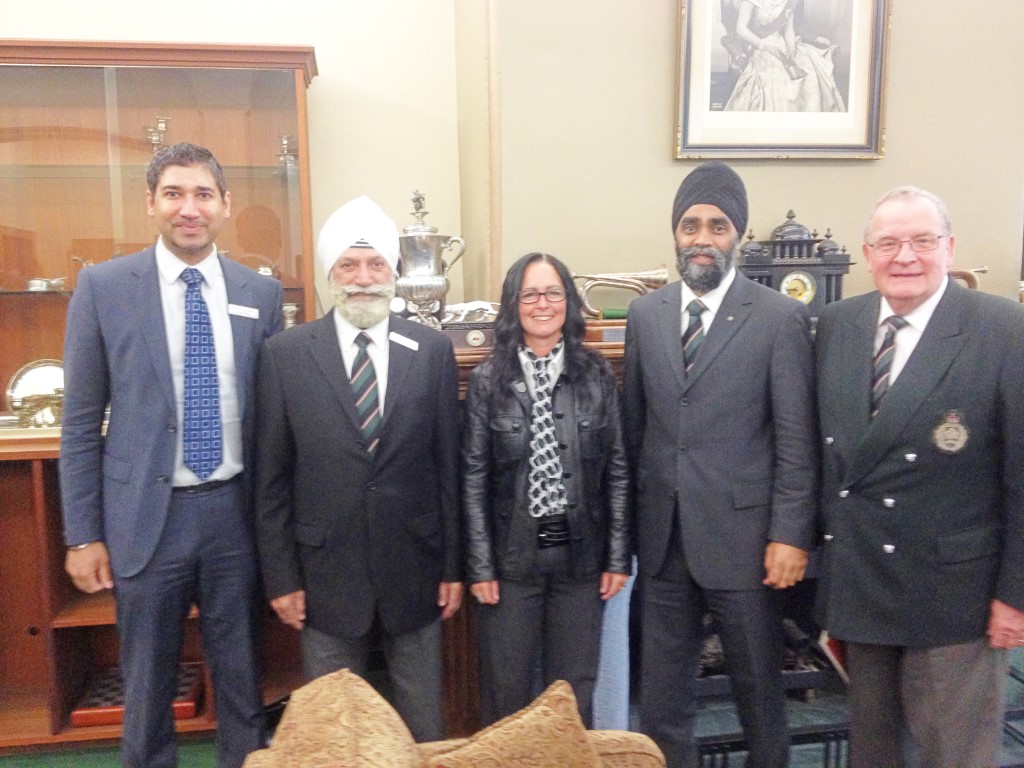 What does the future hold for Tochi Sandhu? Banking is in his blood. He will continue to offer his expertise where he can live in the financial world. His passion for sports and his family and faith is what keeps him centered. His authentic self and positivity will continue to guide and nurture anyone fortunate enough to make his acquaintance. 
Tarlochan "Tochi" Sandhu is a remarkable individual who comes few and far between amid humanity. The world becomes a better place through his tiresome service and goodwill for others. And for this, Drishti Magazine takes off its hat and does a curtsy for his service and dedication to his chosen field of endeavor.