BY GARY THANDI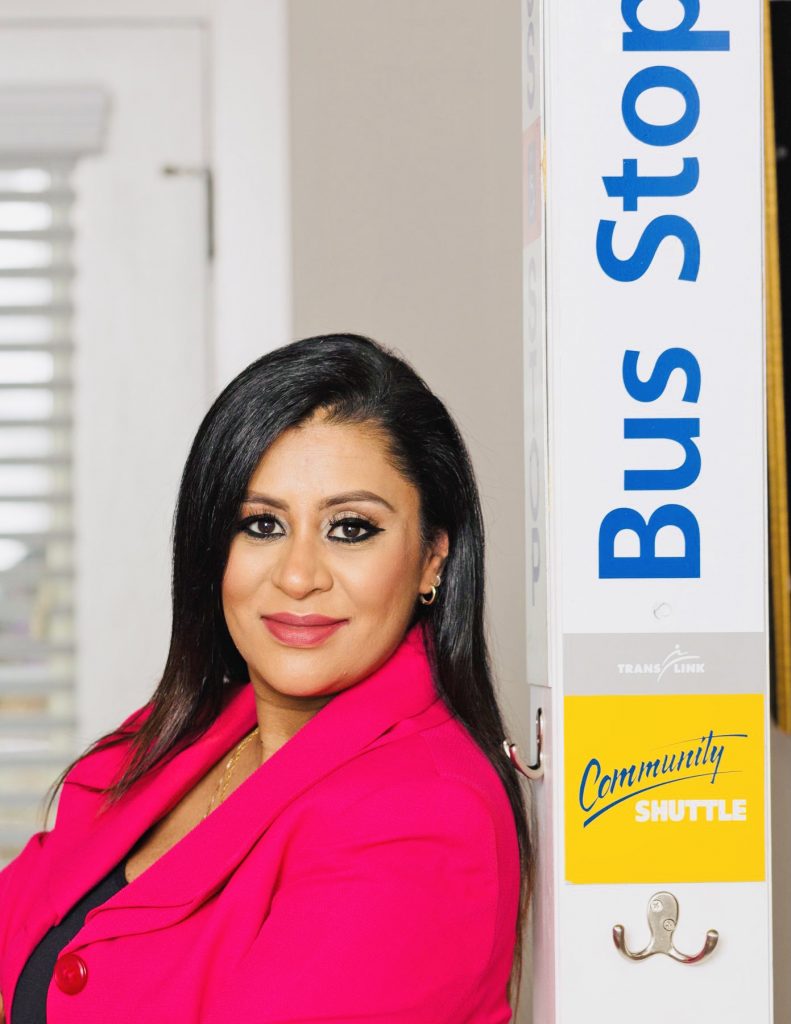 "Anything is possible. With the power of visualization and putting it out there, it can happen." Shirley Samujh-Dayal discusses the importance of continuous personal and professional growth with Drishti and how these values underpin her work as Director of Operations at Coast Mountain Bus Company.
Shirley was born in Edmonton, Alberta, and moved to Surrey at age 8, and she has "been a West Coast girl ever since." One of the most significant changes at that age from the move, she recalls, was that while she was bringing a sandwich for lunch, everybody else had roti. "You want to fit in, and at that age, it is easy to adjust," she said without flinching.
She realized soon enough that Surrey was indeed considerably more diverse than Edmonton. She graduated from Princess Margaret High School, and having multiple interests, explored various subjects while in post-secondary. "I really wasn't sure what I wanted to do, so I did a great deal of exploring and learning on my own.
Shirley worked in the hospitality industry, with an airline, for a few years but soon felt the need for different challenges. This desire to continuously grow and develop has been evident throughout her career.
In 1999 she applied for a position with TransLink.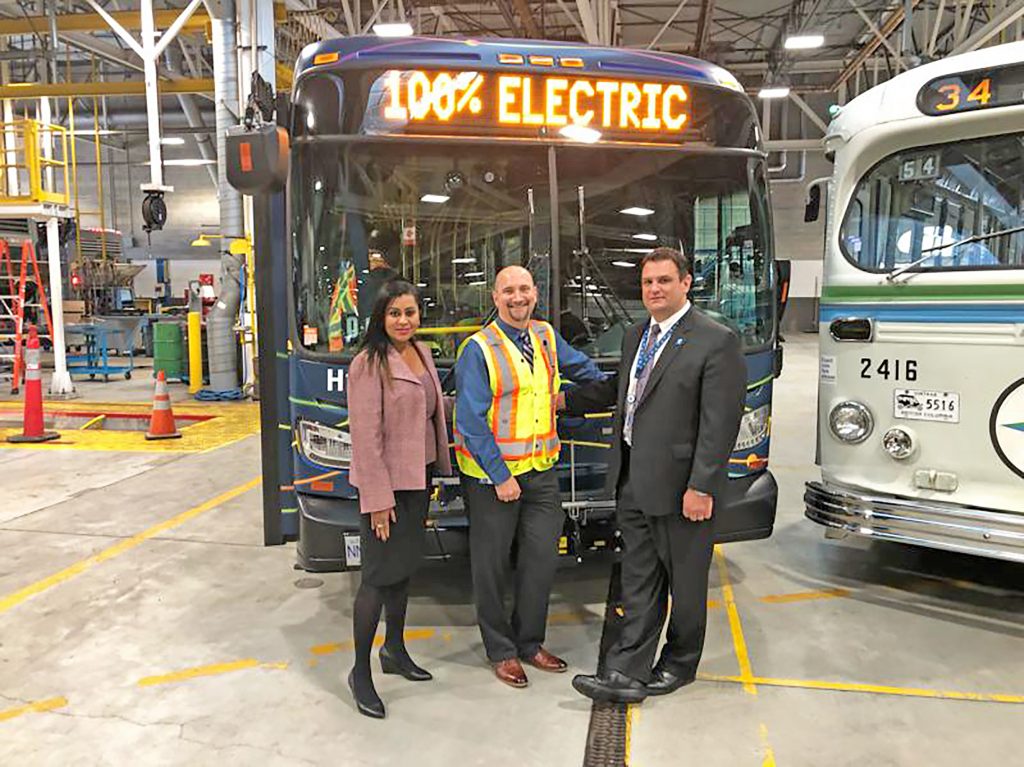 TransLink, previously known as BC Transit, was created in 1999 and is responsible for managing Metro Vancouver's transportation system. It delivers these transportation services through several operating companies, subsidiaries, and contractors. "My father was a bus driver at that time, so I was always familiar with the industry." She began working at their call center but noted,
"I'm one of those people who never stops. I wanted more. So, I figured this is great, but I want more—what's next?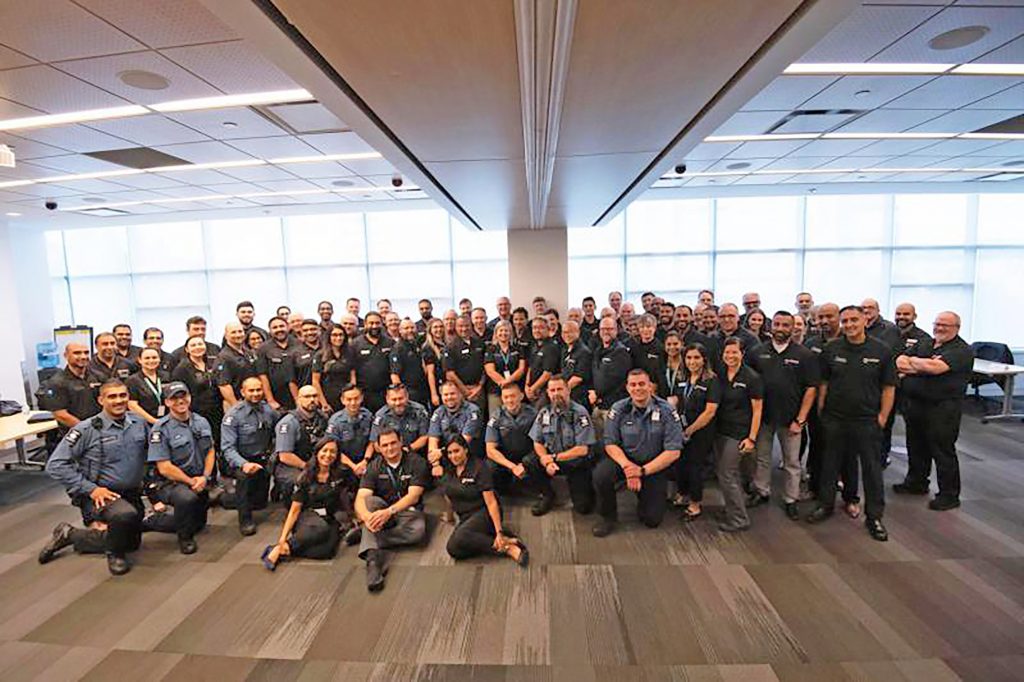 So she moved to a position in corporate reception! "I did that for a couple of months and decided 'I want more.' She began to ask colleagues and supervisors within TransLink what other opportunities existed and continued to advance within the organization whenever opportunities presented themselves. She took courses to make her eligible for such advanced positions, whether it was learning about a particular software or strengthening her financial management or leadership abilities.
"It was a 'never stopping thing' for me," she recalls. "I took a step back at one point when I was 23. And I thought, within this entire company, whose job do I want? And I remember there was this woman who worked in Community Relations, she was a Community Relations Officer. So, I showed up at her desk one day, and I said, 'I want your job,' and she laughed, saying, 'well come on in, and I'll tell you how I got it.'
"I sat down with her, took notes, and while on my lunch break, I looked up the program she did, and I submitted my application to that school. I was accepted into that program, and about two and a half years later, that woman I had spoken with took on a different position, leaving an opening. I applied for that position and was the successful candidate. And, of course, given my original Shirley style, in about six months, I asked again, what's next?"
Shirley continued to take on TransLink roles that required increasing specialized skills and credentials and became a certified public practitioner through the International Association of Public Participation IAP2. It entailed consultation with stakeholders such as the government and the public. She then took a position within the Stakeholder Relations Department. She then moved on to a job with the department of Governmental Relations. Within that role, she returned to school to obtain her Certification as a Local Government Administrator. She eventually ran that department.
"And then I thought, 'what's next?' I realized that I would not advance much further without a Masters Degree, so I applied for a Master of Arts Degree in Leadership through Royal Roads University."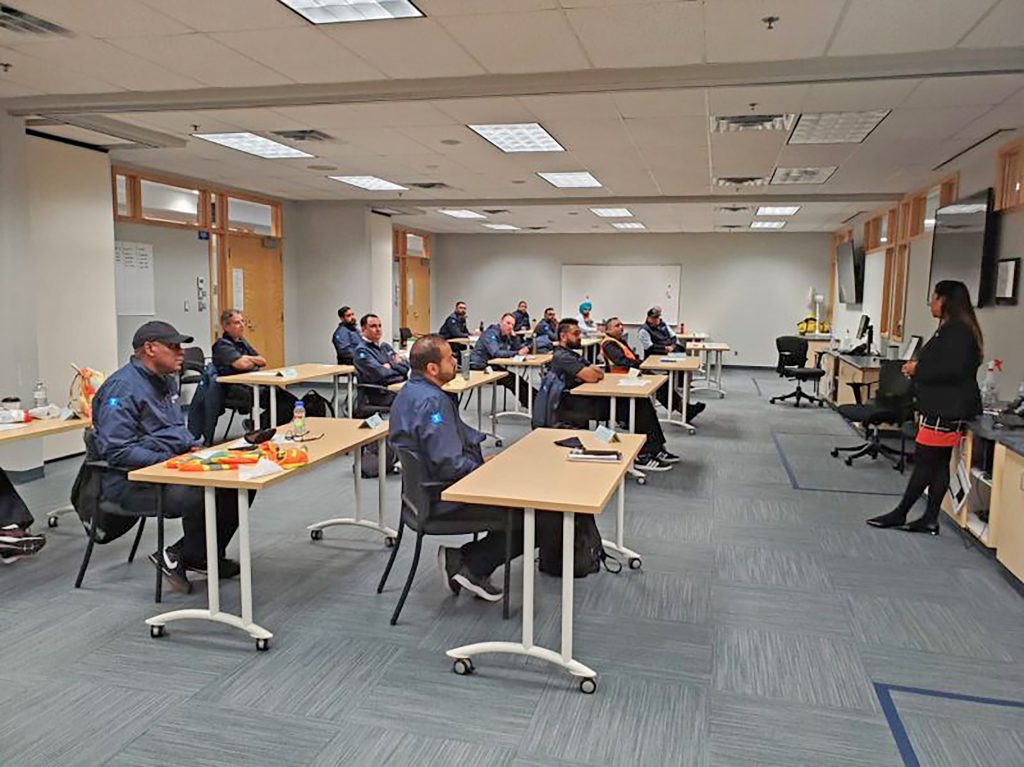 Shirley conducted her thesis on change management. And again, she thought, "What's next?"
"Once I have a Masters Degree, where am I going to go from here? And so, a position opened up for Director of Operations with Coast Mountain Bus Company." After a North American-wide search, Shirley became the successful candidate.
Coast Mountain Bus Company is TransLink's largest operating company, providing 96 percent of the region that Translink covers bus services. These services, as noted on its website, include "state-of-the-art clean diesel buses and zero-emission trolleys," as well as the SeaBus service that connects North Vancouver to downtown. "I went from 13 to 14 people in an office to thousands, under my responsibility: Operations, Transit Security, Transit Communications, and many major projects."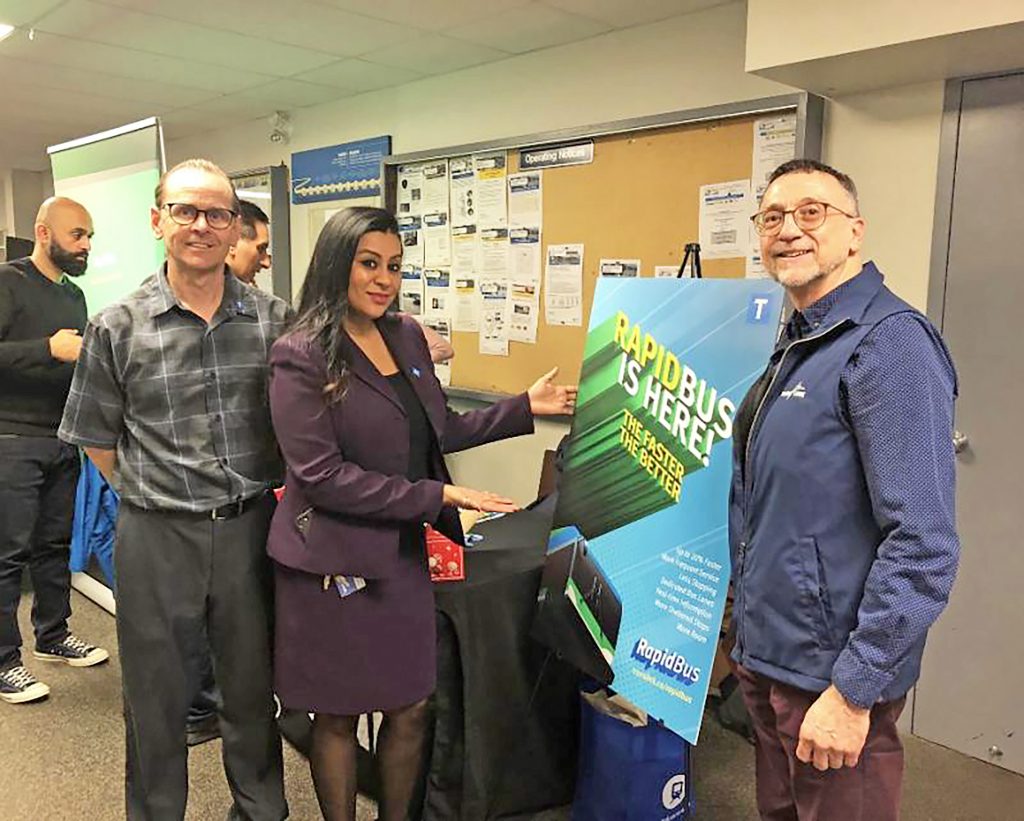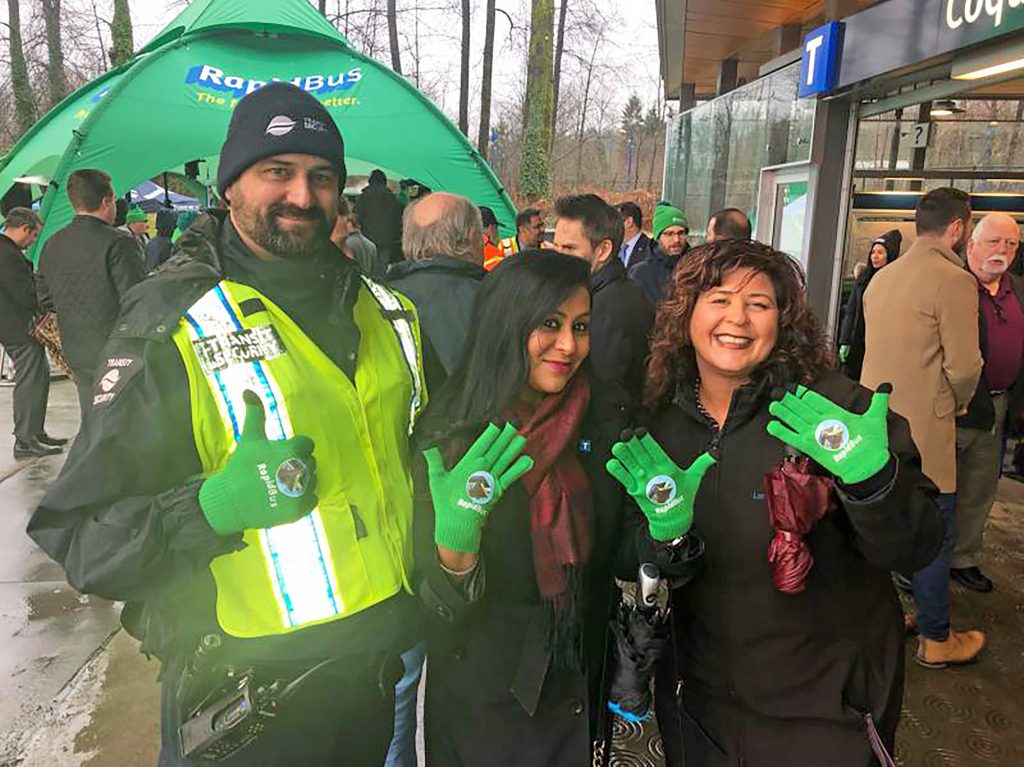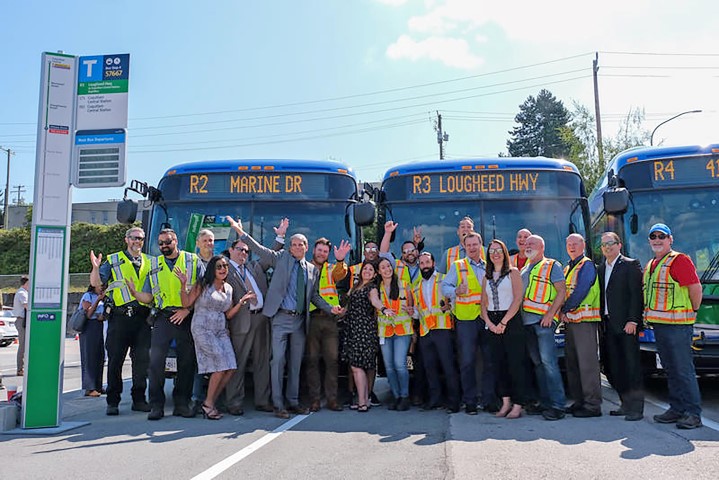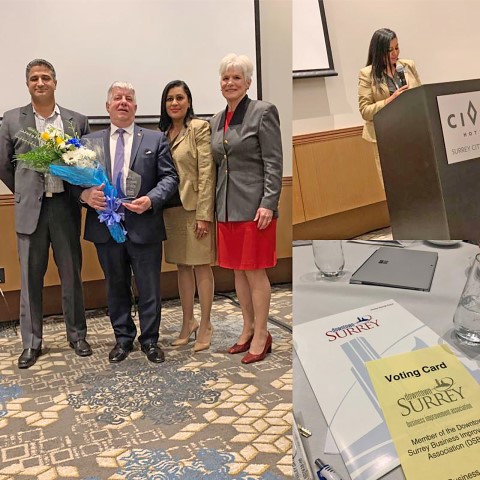 Shirley embraces her new role and cites the importance of "being in the shoes" of the employees under her purview. "I have a responsibility to put myself in their shoes and understand that not only is this a new role for me, but this is a change for them as well. And having a woman from a minority community may also be a significant adjustment for some of them." Addressing such norms is a challenge Shirley very much looks forward to.
"Risk is sometimes scary, but it's worth it. Change is occasionally uncomfortable, but you're not going to grow unless you change. Sure, I could have stayed in my comfort zone, but I know it was worth taking a chance for my own growth. It was worth sitting in an interview and saying, 'I have something to offer.' And I'm growing and learning, and learning a lot about myself every single day."
In addition to her role as Director of Operations with Coast Mountain Bus Company, Shirley holds several other prominent positions within the community, including a Board of Director with the Greater Langley Chamber of Commerce and as a Board of Director with the Downtown Surrey Business Improvement Association.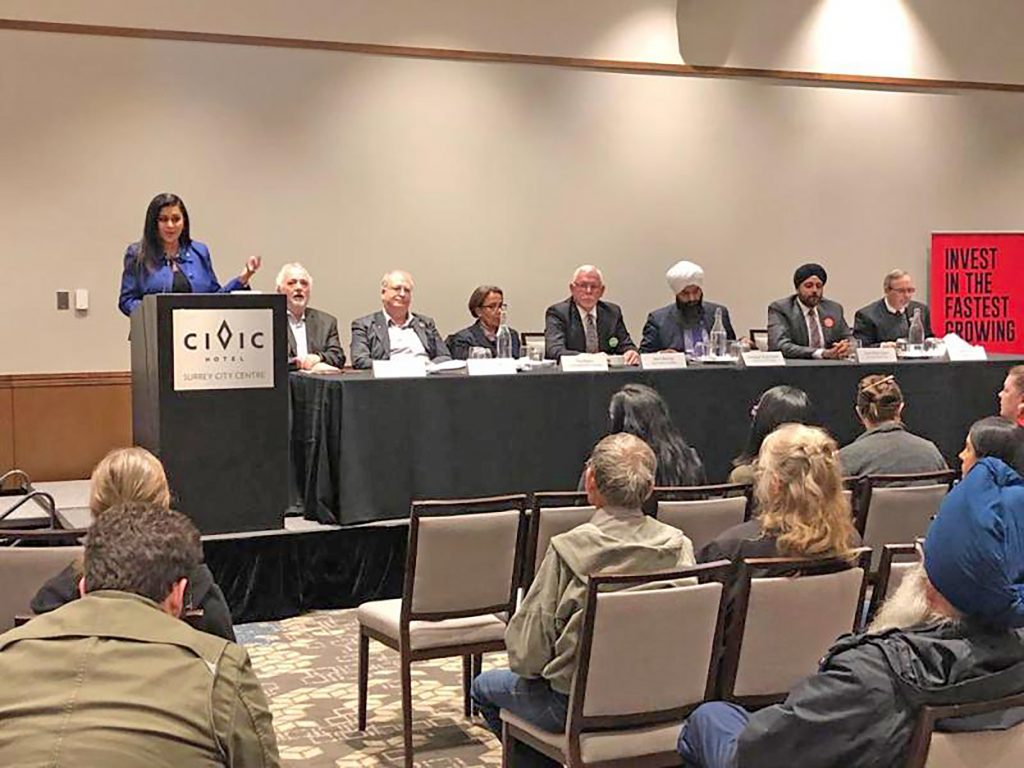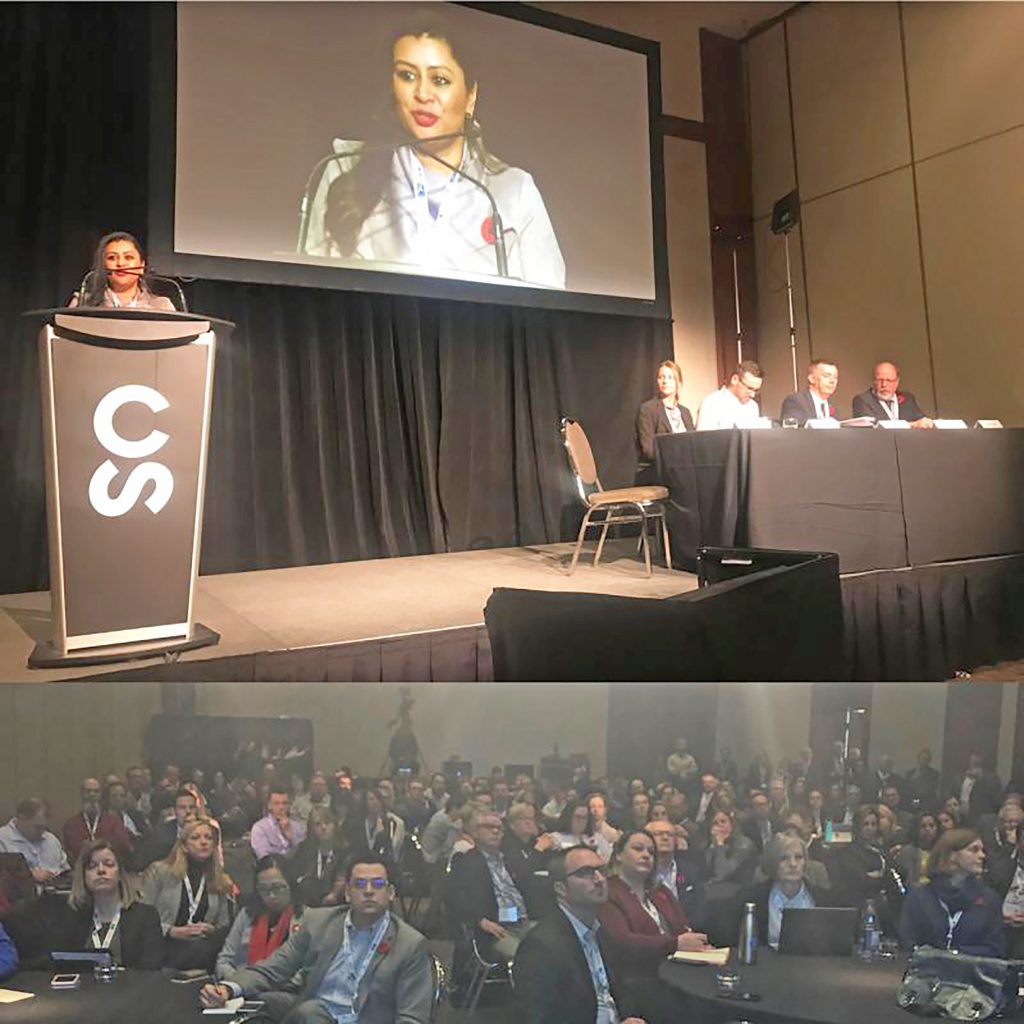 She has previously held Board positions with Options Community Services, Habitat Housing, Surrey Crime Prevention Society, the Maple Ridge Chamber of Commerce, and the Surrey Board of Trade. "I've done quite a bit of community volunteer work and really enjoy being part of the community."
Shirley had visualized a rewarding career and personal path. Still, one thing she had never anticipated was a significant health scare that had the potential to be life-threatening. A few years ago, while on vacation, the brain aneurysm came without warning. "I was brushing my teeth when I felt as if someone had shot me in the back of the head. I could feel the blood gushing inside my head, then I passed out."
Her loved ones were told the chances of her surviving were slim—yet she beat the odds. "I guess it wasn't my time," she reflected with profound gratefulness.
The recovery took months. "I never felt sorry for myself. I was determined not to lose the quality of my life. Since then, I've had multiple promotions and completed my Master's Degree.
Life is such a fantastic gift we have. It reinforced for me the importance of going for whatever you want. If you want something, you need to go for it. Visualize it and it can be yours. If I can survive brain surgery—Anything is possible."
"If you are male, female, an immigrant, South Asian—anything is possible. If I, as a small-town Edmonton girl, can do it and be where I am with all I have been through and not stopping anytime soon, you can do it too!"