"THERE IS NO 'BOX' IN MY CREATIVITY!"
An unbridled source of enthusiasm, expression, and sentiment—a woman nurtures a world within herself. As we unravel the various fragments of the "She-Universe," a bit of stardust is sprinkled over all our effortless pieces. So come aboard into a collection that embodies the eternity—that is—the woman.
Hailed as the czarina of fashion from minimalism to opulence, Neeta Lulla is an icon for South Asian style. Making waves acrossrunways and the big screen world of cinema, she has over 350 films to her credit and has worked for 34 years. She doesn't think out of the box—because she believes there shouldn't be a box!
A couturier and an unprecedented originator, Neeta Lulla has given a contemporary touch to heritage textiles like Kanjeevaram, Banarsi, Paithani, and Kalamkari, reviving weaving and embroidery and creating romantic looks in her ensembles with Edwardian cuts and Renaissance colors.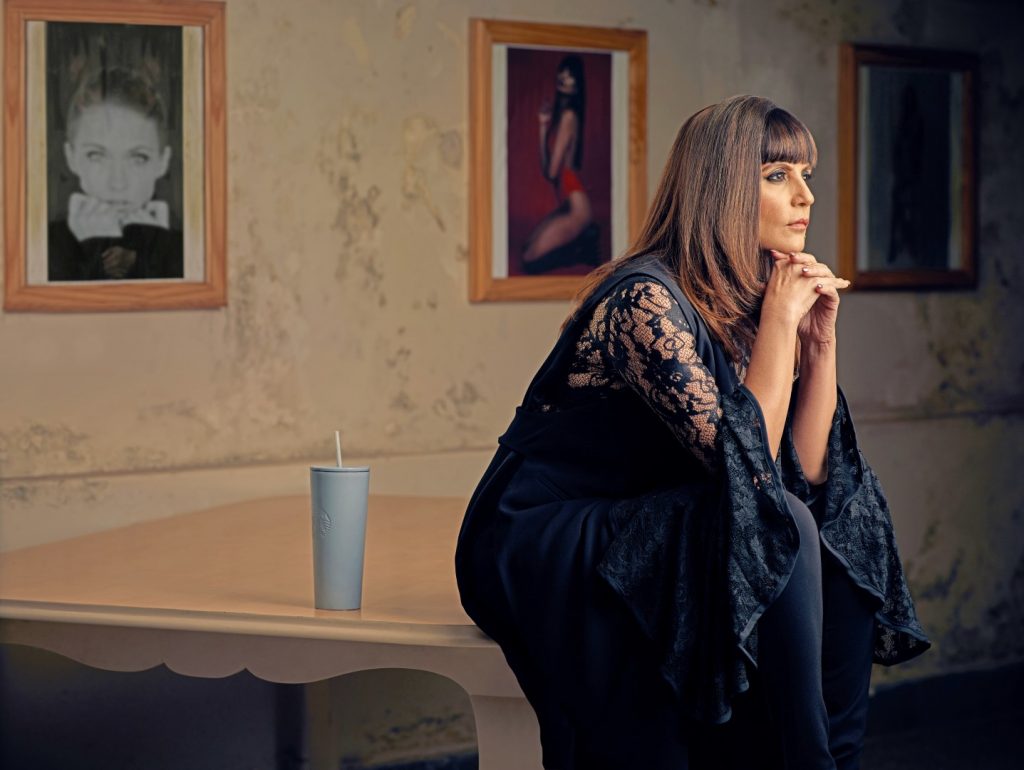 She received the Best Fashion Film Award for her bridal campaign from the London fashion film festival and a proclamation from the mayor of Austin, Texas, declaring August 16th as Neeta Lulla Day.
She is the only designer in India to receive 4 National Awards for best costume design for Lamhe, Dev Das, Jodha Akbar, Balgandharva—by the President of India. She was also invited by the Academy of Motion pictures of Arts and Sciences as a jury member for the Oscars Awards.
"My philosophy is Indian at heart. The fabric and design statement is Indian, but the other things on its periphery are mostly western."
Here's our question and answer interview with Neeta Lulla.
Q1. Tell us about your latest collection for the FDCI.
It's called "The She Universe." It's about women's power—the ease, mobility, and agility of the garment, where a saree looks glamorous. The saree/gown will give the sensuality, the comfort, and the mobility—and the glamour required within the desired price point. Now that weddings became small for a bride-to-be, the lehengas, the skirts with stylish blouses that I've done, spell a lot of style and glamour, easy to wear because they're light and comfortable. The focus is more on comfort.
Q2. Trends have changed. What keeps Neeta Lulla to keep evolving with time?
With each collection I create, I evolve. I understand the cyclical pattern of fashion. I also study the economic condition of the place I'm designing for and everything to do with comfort, agility, and budget.
Q3. Tell us the things that you ensure all your collections must-have.
Comfort and the magnanimity of style are crucial. Since my collection is predominantly couture or bridal, I need a lavish style to use heritage fabrics. My philosophy is Indian at heart. The fabric and design statement is Indian, but the other things on its periphery are mostly western.
Q4. You have designed collections for royalties, Bollywood films, and high-end celebrities internationally. Who is your personal favorite so far?
When I work with personalities, they become my family. Therefore, asking me to name my favorite child is difficult. I work around their style statement. I highlight that, and it gives me the leeway to create something new and unique. I like to work with personalities according to their uniqueness. Enhancing their style while giving them comfort and confidence will exude power and a singular statement that belongs to them.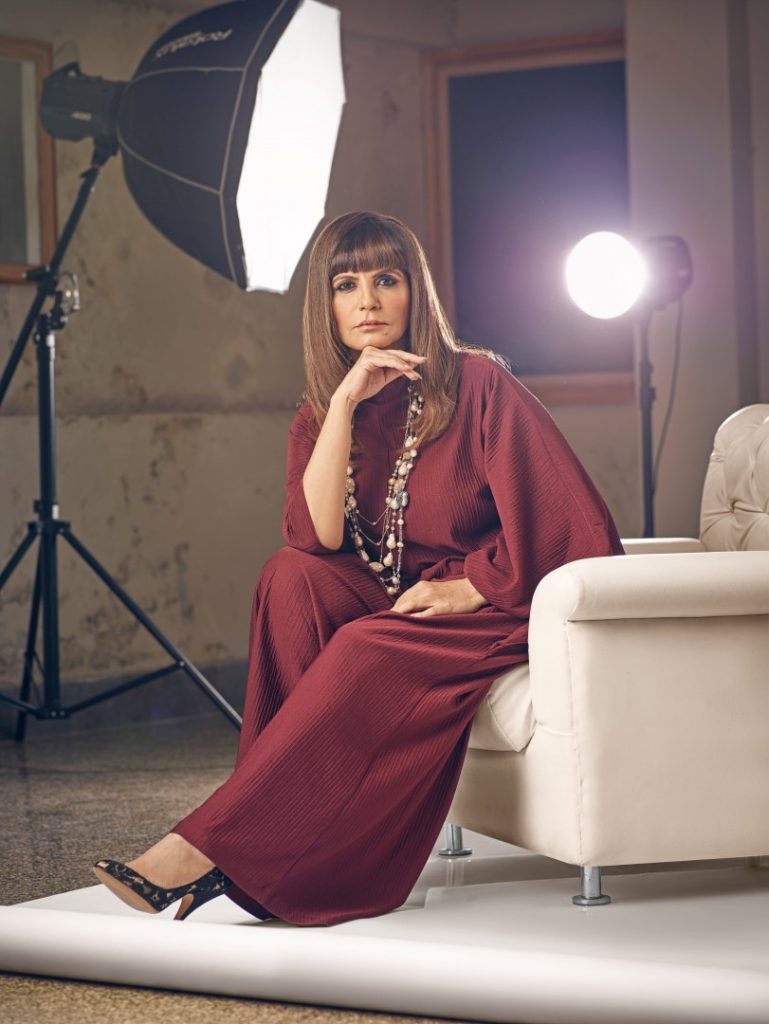 Q5. What remains constant despite designers coming in and out of the fashion industry?
Innovate and continue innovating and pushing your niche. Instead of working out of the box, you create a unique package of your own. In a creative person, there should be no box. Make sure to surpass what you've done before. I've been in the business for 34 years, and I'm one of the top five designers in the country for bridal wear. This decision is what keeps me going, and I remained here because of this.
Q6. Amid a pandemic, has fashion adapt to it?
Absolutely. With every change of scenario, fashion has to adapt and be adept, educating our clients simultaneously. I've been working with heritage fabrics, and instead of telling my clients to buy heritage fabrics, I advise them to go into their mother's or grandma's wardrobe and re-use and re-design it. Reusability and sustainability are essential. In this pandemic, someone can buy a classic, re-use it in different ways, and have a different style.
Q7. When creating costumes/looks for Bollywood films, what is the creative process?
It's a tedious process, but the script dictates everything. You have to visualize the overall look. Then you have to design the costumes according to the character's essence. You have to create all the "looks" of the dramatis personae and then the color scheme of each one. Don't overlap the colors of each cast. Next comes the fabrications, and then you produce the garments. The production will require detailing—borders, laces, embellishments, embroidery, at al. When I create a character, it's not about what the actor will look like, but what the role will e. I work with the personality and then understand who the actor will play it. It's usually eight months or so of pre-production time. It involves about 200 to 2,000 costumes minimum in a film. Most of my directors asked me to see the "rushes" of what has been shot, to assess how it looks in editing. I am one of the most senior designers who work extensively with a lot of details. I'm delighted and focused on every project I take.
Q8. Share five tips that a bride should ensure her look for her big day.
One—carefully pleat the dupatta and in place so the bride will not look unglamorous. Two—your hair should be tied and holds your head dupatta in place. Three—don't wear shoes with many crystals on them because they could get stuck in your lehenga. Fourth—carrying an apt potli bag or not. You don't need it unless you are required to have it. Five—make sure that your necklace sits right on your neck before the wedding. It is easy to overlook these details that could ruin the bride's appearance.
Q9. What advice would you give to anyone who wants to enter the fashion industry?
One has to study fashion and understand his or her calling. Gone are the days of one wanting to be a stylist and get involved in fashion design. There are many avenues of fashion, so keep your mind open. Diligence and a lot of effort and focus on it because if you don't understand what you can do and what you're good at, you'll be astray and be moving into an area where you don't belong and end up unhappy.