By Gary Thandi
Fruiticana is celebrating the 25th anniversary of the first Fruiticana store opening in Surrey. In this time, it has established itself as a cultural, economic, and philanthropic icon.
Tony Singh sits down with DRISHTI Magazine to reflect back on the challenges and successes he has faced over the past quarter-century, as well as plans for the future.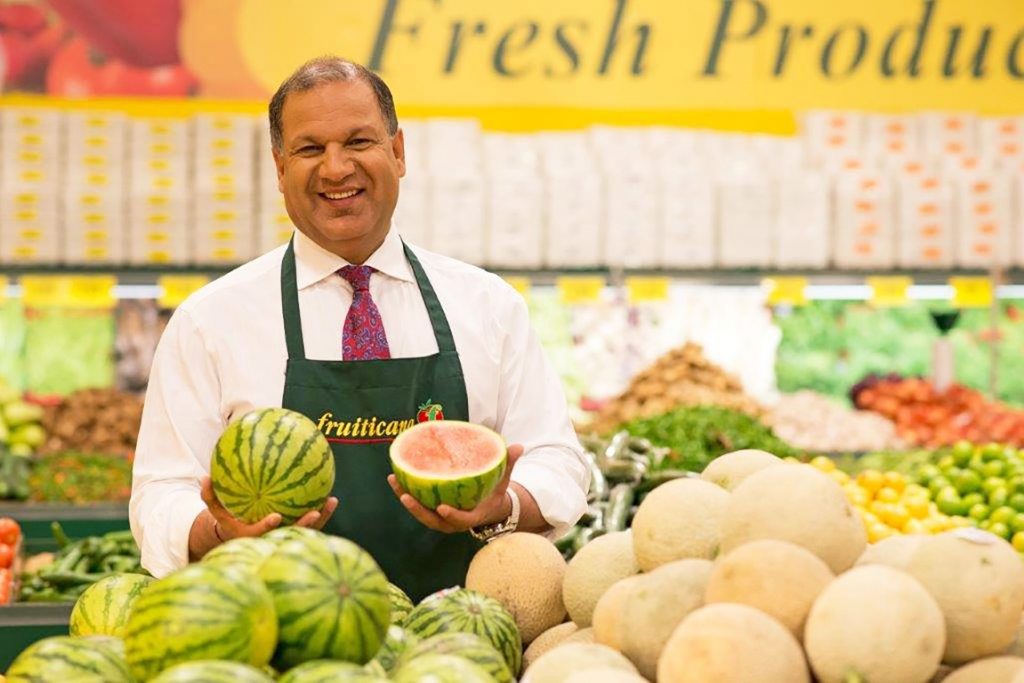 Tony is an incredible person. What he has done through Fruiticana for the business community and the BC community at large in terms of his charitable work is remarkable. And he has accomplished all of this while remaining genuine and humble. He makes our community proud!" 
—Wally Oppal, QC.
Tony initially arrived in the Lower Mainland as a young adult while on a visit with relatives and decided once here to settle down and take root. He soon realized that while there was a large South Asian population in Surrey, there really was no store that catered to their needs around the foods they preferred to eat. "There were all these different businesses. We had South Asian doctors, politicians, and businesses such as clothing stores. Still, we were not represented by our foods," Tony explains. "It was something no one was paying attention to, that's when the idea for Fruiticana came about."
When you look at the cultural identity of any society, its make up includes the language they speak, the stories they have passed on, and the food that they eat. Fruiticana brought us a piece of our culture that was missing. Like a pebble in a pond, Fruiticana created a ripple effect, one that further established our community in being very much a part of the fabric of Canadian society.
—Dr. Arvinder Bubber, Chartered Professional Accountant
Tony was determined to create a professionally run grocery business that catered to South Asian Canadians. And it also includes anyone wanting a diverse range of fruits, vegetables, and other staples. "We opened our first store in Newton, Surrey. We began bringing in products that I personally missed—fresh items that I used to enjoy in India," he recalls. " Those first few months, nobody really came. I was there, standing all alone sometimes." But he persevered. "Slowly, people started coming in. When people realized what types of items I had in my store, word of mouth grew, and then, sales took off."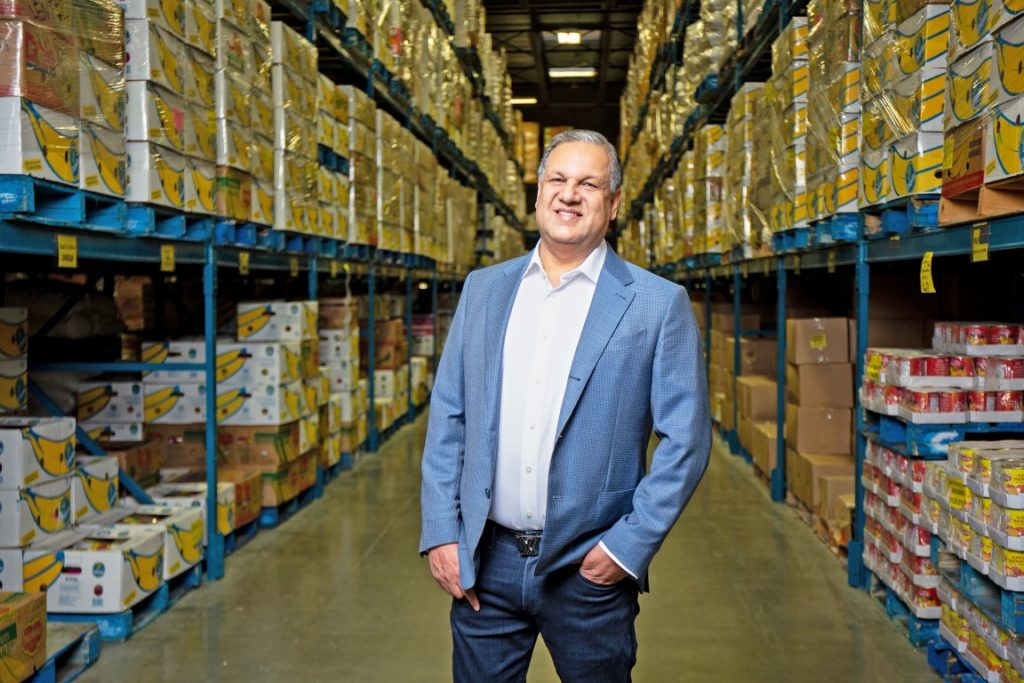 Our stores are still very personalized.
It has a small footprint. You can go in there and in ten minutes, have everything you need. There is a more personal touch than what you find with big box stores.
Within the first three years, Tony had opened ten more stores. Then, the South Asian population and those who enjoyed South Asian food items began to move out to other parts of the Lower Mainland. Tony followed his customer base by opening more stores in those locations, particularly in the Surrey area. This expansion soon continued to sites outside of the province.
"As soon as Fruiticana opened their store in Alberta, it became a talking point within the South Asian community. They brought people together and truly made a difference in the quality of life for many in Alberta. They not only provided groceries but also provided huge support to many community initiatives such as DIL Walk Foundation, a volunteer-run charity. The Calgary Fruiticana store always provided fruits for various health events for free. On behalf of the DIL Walk Foundation, we can't thank enough Fruiticana's support in helping to make our community healthier and better."
—Dr. Anmol S. Kapoor, Cardiologist.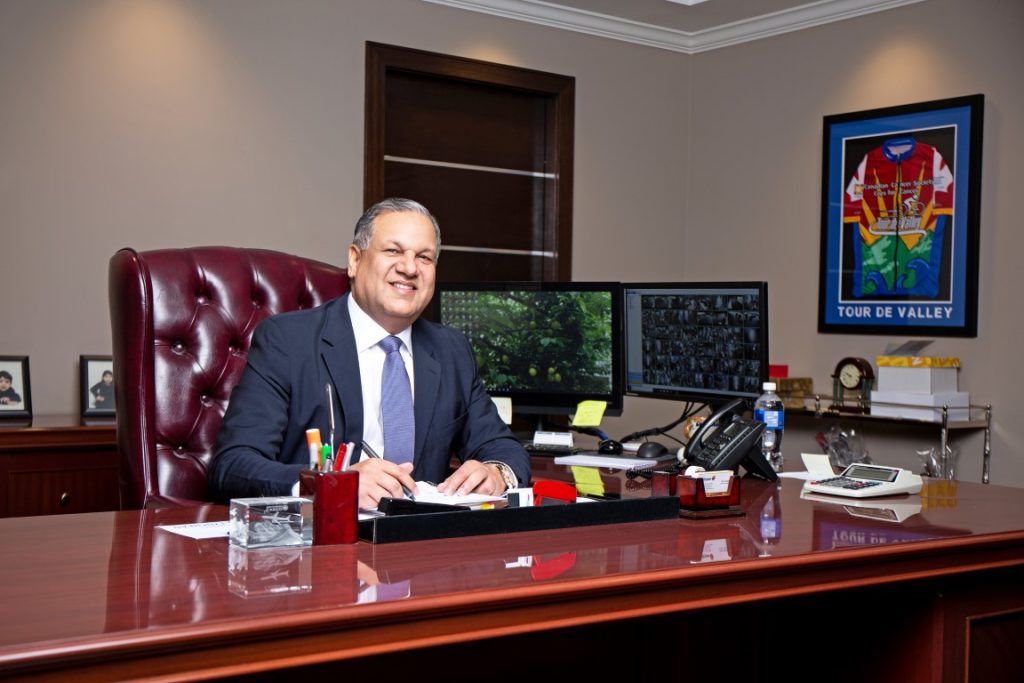 Even twenty-five years later, the search for the best grocery items continues. "Just last year, we brought in jamuns from India," Tony proudly quips. "It took me 24 years to get it right. Jamuns are only grown in the summer-time in India, for an abridged season, about two weeks. If you pick it too early, it doesn't taste good. If you pick it too late, it is of poor quality, it bursts. It will only taste good if picked on time and transported quickly. For years we tried and tried, but it didn't work. But last year, we finally got it right."
While heading a large grocery store chain, Tony still finds time to give back to the community that he feels has given so much to him.
This effort to 'get it right' epitomizes the values of Fruiticana and Tony Singh as well. Tony didn't give up on bringing jamuns to his customers. "People were so happy. They said they have been here for decades, and haven't tasted a jamun since they left India. It's not only just the taste but the memories it invokes back for them. "That was the goal from the first day, with that first store. We wanted to provide a product that our customers did not have. Not just provide it, but to ensure that it was of the highest quality, at affordable prices. We did that with the first store, and we continue to do that to this day."
"As soon as you hear the name Fruiticana, everyone in the lower mainland knows what you are talking about. Over the last 25 years, Fruiticana has proved to be a cornerstone for families looking for tastes and items that are typically not found in traditional chains and that connect them with 'home.' Tony Singh identified a niche and has worked hard to grow his brand. Not only is Tony a great businessman; he is a wonderful person who loves to connect with and help people. In the years that I have known Tony and his family, I have admired their generosity.  From sponsoring community events to philanthropic initiatives, the Fruiticana family gives back and is a role model to many.
—Jinny Sims, MLA, Surrey-Panorama.
"I remember the first Lohri, we may be sold fifty bags of peanuts," Tony recalls. "Now every Lohri, we sell thousands of pounds of peanuts. For all the traditions, for Lohri, Diwali, Rakhis, we keep in mind whatever the community needs, we can meet it."
Tony's business model is innovative in its simplicity. "We have farmers all around the world who grow for us, it is picked and brought to our distribution center, and then sent out to our stores," he explains. "We do not have middlemen like big box stores do. We have a 143,000 square foot warehouse, which is open 7 days, 24 hours a day. All the products come here, and we have a huge team that checks it, tests it.
"Our stores are still very personalized," Tony explains. "It has a small footprint. You can go in there and in ten minutes, have everything you need. There is a more personal touch than what you find with big box stores. at is what we tried to do from the beginning, be your neighborhood store that you can come into knowing you will find what you need."
"Fruiticana is Tony Singh's boon to the South Asian community, as he has brought us back to our culture through food. When new South Asian immigrants arrive here, the
first thing they look for is the food they love, and Fruiticana is the place that makes them feel at home. Whether it is the festival of Lohri, Diwali, or any other special event—everyone can feel the spirit and pride of culture at Fruiticana stores."
—Nawal Tandon, Publisher, Drishti Media Group.
Twenty- five years on, Tony still has plans for further expansion. "We are once again in growth mode," he reveals. In the past few years, they returned to some of their older stores and renovated them, and now are looking forward to expanding into new markets. Two new stores will be opening by February 2020. Then Tony is planning to open stores in the United States as well as in Winnipeg and Toronto.
"Fruiticana is truly a homegrown, Surrey success story. I want to congratulate Fruiticana's founder and President, Tony Singh, for his vision and commitment in building such an incredibly thriving business that offers so much to his customers. What also bears special mention is how much Fruiticana gives back to the community through its numerous charity initiatives. My congratulations on Fruiticana's silver anniversary, and here's to 25 more years of success and philanthropy."
—Surrey Mayor Doug McCallum.
"Tony and his business Fruiticana have been generous supporters of BC Children's Hospital for over 15 years. These contributions have been used to purchase specialized medical equipment and support interventional radiology programs. And, most recently, supported the Sunny Hill Health Centre Enhancement Initiative, which will enhance a state-of-the-art rehabilitation center at BC Children's Hospital. Fruiticana's commitment to supporting child health and Tony's leadership in engaging the South Asian community to support BC Children's Hospital is truly inspiring."
—Maria Faccio, Vice President & Chief Philanthropy Officer, BC Children's Hospital
Tony has donated hundreds of thousands of dollars to charitable efforts. Among the recipients were Surrey Memorial Hospital, BC Children's Hospital, food banks, schools, and programs that support children and youth. "I always want to stand with the community.  The community has supported Fruiticana, and I will never forget that support," he promises.
While heading a large grocery store chain, Tony still finds time to give back to the community that he feels has given so much to him.
The community has supported Fruiticana for twenty-five years. I look forward to continuing that great relationship of Fruiticana to being everyone's neighborhood Dukaan.
"Mr. Tony Singh and the Fruiticana family have been an essential part of our community for years. I want to personally thank the organization and its President for the generous contributions and positive impact they have had on our community. Congratulations on your 25th anniversary and I wish you nothing but success in your future endeavors.
—Randeep Sarai, MP for Surrey Centre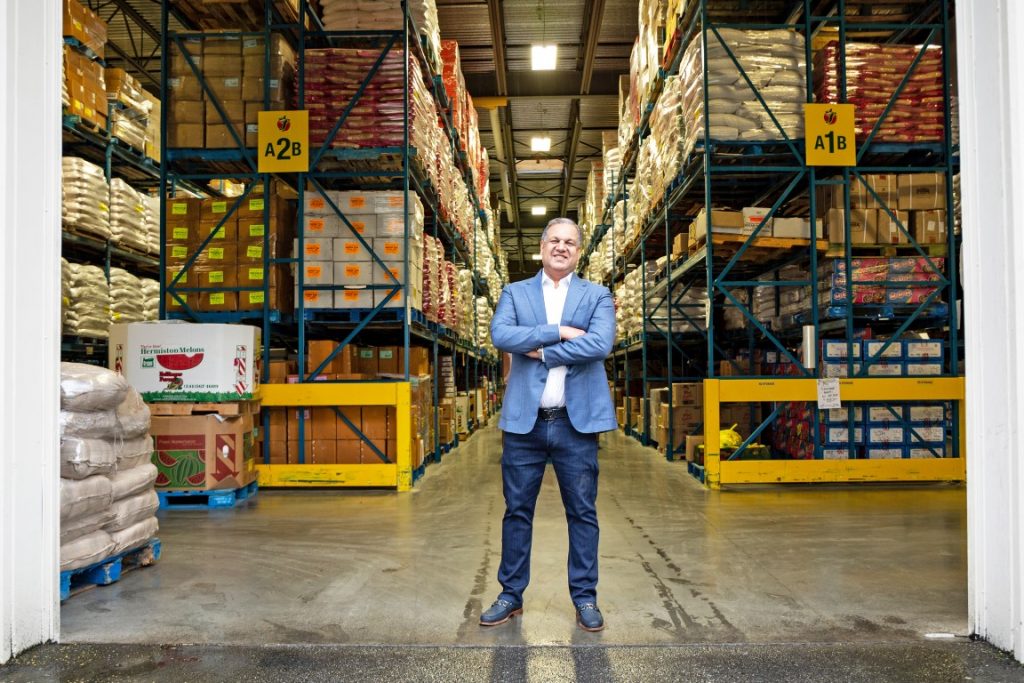 "Fruiticana is so much more than a grocery store. Although it is a wonderful source of fresh and nourishing fruits and vegetables, more importantly, it is a beacon of celebration. Tony and his team celebrate important community, spiritual and international days in all of his stores; reminding us that there is much to celebrate in our vibrant multi-cultural society. Tony extends this same spirit of celebration to all of his charitable work. He creatively and generously works with the Hospital and his customers to raise important dollars for Surrey Memorial Children's Health Centre making sure we can care for our children close to home.
— Jane Adams, President and CEO of Surrey Hospital Foundation.
"I want to personally acknowledge Fruiticana and its President, Tony Singh, for the generous contributions and positive involvement in the community.  For over 25 years, Fruiticana has given back to the community through numerous philanthropic initiatives and advocacy for social causes. With over 500 employees, Fruiticana continues to make a positive impact in the lives of many in the Lower Mainland and Fraser Valley."
—Sukh Dhaliwal, MP for Surrey-Newton.