Drishti Magazine continues to showcase the best and brightest within politics, health, academia, community services and business. In this edition, we proudly highlight the work of prominent businessman Tony Bhinder, of Blue Capital Equipment Finance.
Blue Capital Equipment Finance is a leading finance & leasing brokerage for transportation, construction, industrial, agricultural, manufacturing & heavy equipment throughout Canada.
With funding capabilities from many of Canada's leading financial institutions they provide a wide range of options anywhere from your top A+ lender to the more hard to place risks.
The Blue Cap team understands that financing can be a powerful tool to help one develop and grow their business. Their goal is to assist people with the right education and tools from being an employee to becoming an owner-operator or CEO of your own corporate company.
Tony Bhinder was born in England, and his family moved to Toronto in 1990 when he was ten years old. "My dad started as a janitor in England," he relates, "and he earned enough money to buy a business there. From janitor to owning multiple investment properties and a hotel chain he is a true entrepreneur." Later in the mid 90's an entrepreneurial opportunity presented itself in Vancouver so the family moved to the West Coast. While still in high school, Tony obtained his insurance license and ran the family business, Goldkey Insurance. While his father is now retired, Tony continues to work closely with his brother Nav and sister Sharn. They have successfully become a Canadian wide insurance broker and are affiliated with offices across the country. "We each have our own niche," Tony explains, "my brother is focused more on the operations, my sister has been a general insurance agent for years and now runs our wealth management division, and I am focused on the business development of Goldkey."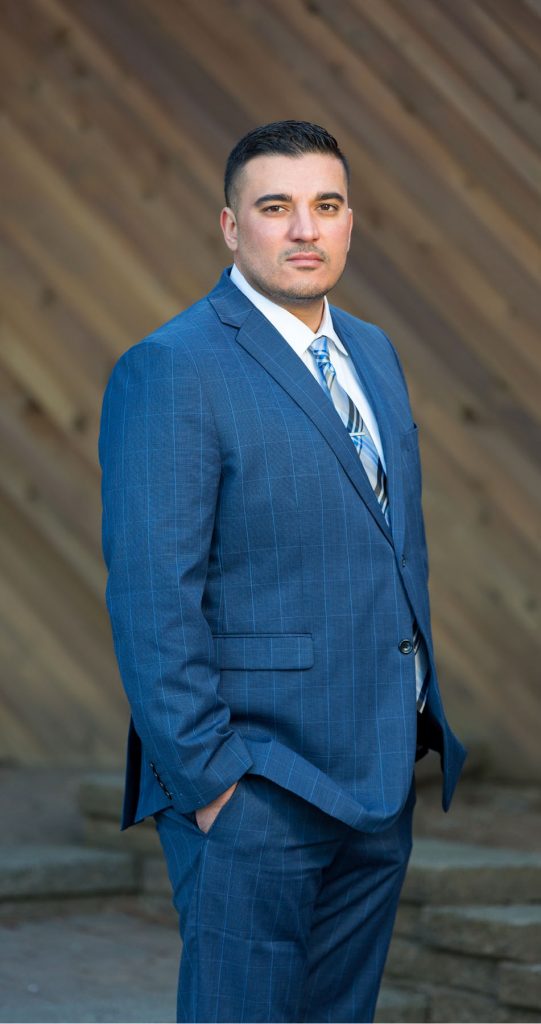 "My family and my parents are a major influence in my life," Tony declares, "and what keeps me going are my wife and children, to fully support them and their future. Following my dad's lead, he always said to work honestly, and you will succeed." "One of our core values is a community of trust"
From the late 1990s onward, Tony has worked closely with many trucking companies, dealing with their insurance and other business-related needs. "We have nearly three hundred transportation companies that we deal with on our insurance portfolio," he advises. "Because of that experience I became well versed in trucking insurance, and I was able to expand into other related services, such as leasing and finance. Over time, we expanded further into other industries such as lumber & property development."
Whether one needs insurance or finance Blue Capital Equipment Finance has the expertise to meet one's diverse needs.  "We have a broad range of financing or leasing options for clients," Tony advises. "I opened Blue Capital Equipment Finance in 2012. Some of our core values are integrity, honesty and maintaining that community of trust.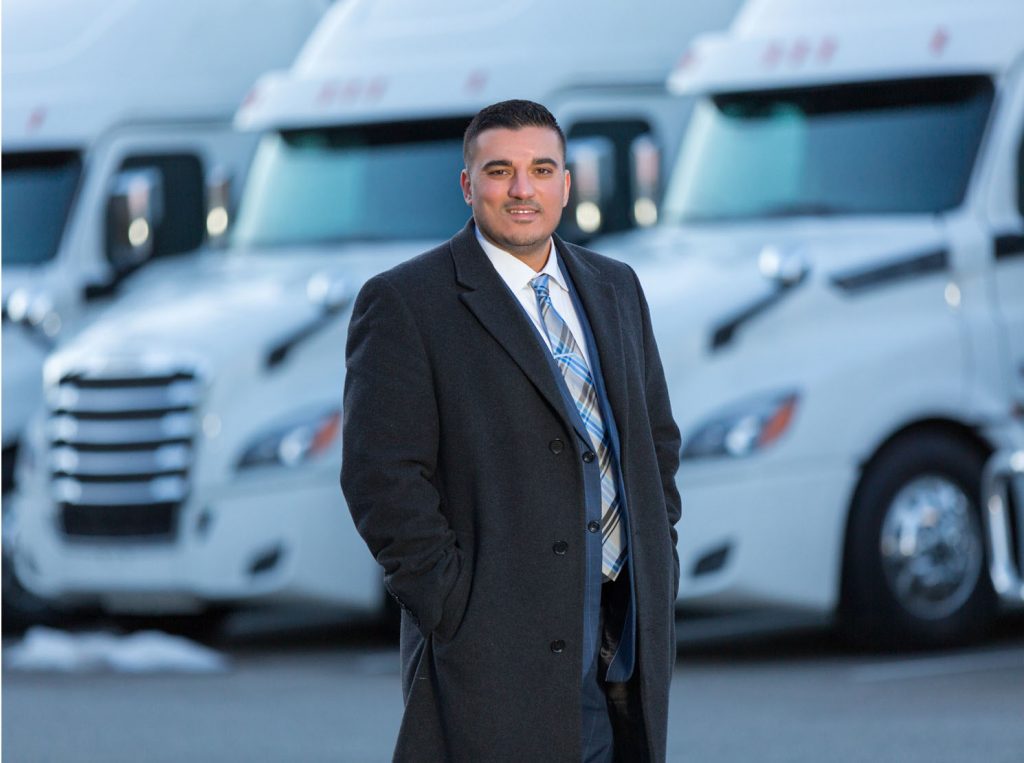 To me, these are all about the relationships, that need to be built on trust. The business has grown substantially, going from a small business now funding up to $50M in equipment assets a year.
While he oversees a busy and thriving business, Tony also finds time to spend on supporting community-based initiatives. "There are some extraordinary people in the community that are doing great work. We support many initiatives that benefit the community. We will often donate to various sports organizations and clubs. Having kids, I especially support initiatives that are geared towards our children and youth. In whichever way I can, I support our younger generation to entice them towards healthy living and lifestyle, keeping them away from negative influences." Tony also supports the annual Community Leader Awards in Surrey. "It is such an inspiration to hear about what people are doing in the community, and I am proud to be able to sponsor an award."
Blue Capital Equipment Finance provides services that include transportation, construction, industrial, agricultural, manufacturing, medical, office, & heavy equipment throughout Canada.
"We guide people with honest, transparent advice to get them an approval, rather than a decline," Tony declares. "We teach them how to build their credit, and we assist getting them in setting up with any support they need to get their businesses up and running. We always have people coming back to us by treating them with respect and honesty."
Blue Capital Equipment Finance's motto is "Get in the driver seat of your success & put your business in gear". We want to become your partner and assist you with starting your own business." Blue Capital Equipment Finance can be reached at 1-844-834-6262 and by e-mail at info@bcefinance.ca. The office address is Unit #20 – 8430 128th Street, Surrey, BC, and is open Mondays to Fridays, 8am-6pm. As noted on the website (bcefinance.ca), Blue Capital Equipment Finance is committed to working with clients "from start to finish. BC Equipment Finance will walk you through step-by-step.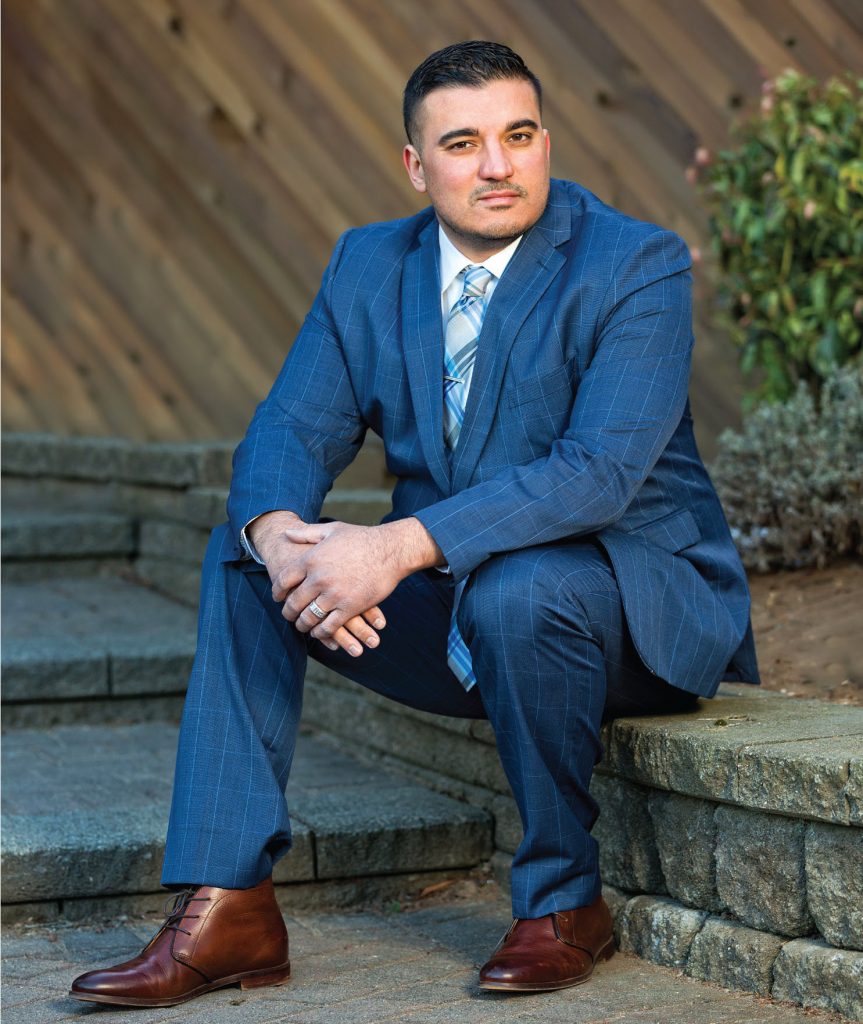 The focus of our company is to build strong relationships with our clients, by working with them and our lenders to get the best possible rates. "Too often I have seen people being lied to and cheated and I want to make sure we always treat everyone morally and ethically," 
My team is a tremendous strength of the company. They work so very hard, and the offices run so well because of their integrity and work ethic. It is a team that I can rely on and trust. A strong team is the foundation of any successful business."
Looking towards the future, Tony advises, "I look forward to being Canada's #1 leading brokerage. We have offices throughout the province, as well as throughout the country. In total, we have about 25 locations throughout Canada. We are a national company."
Phone: 1-844-834-6262
e-mail: info@bcefinance.ca
www.bcefinance.ca