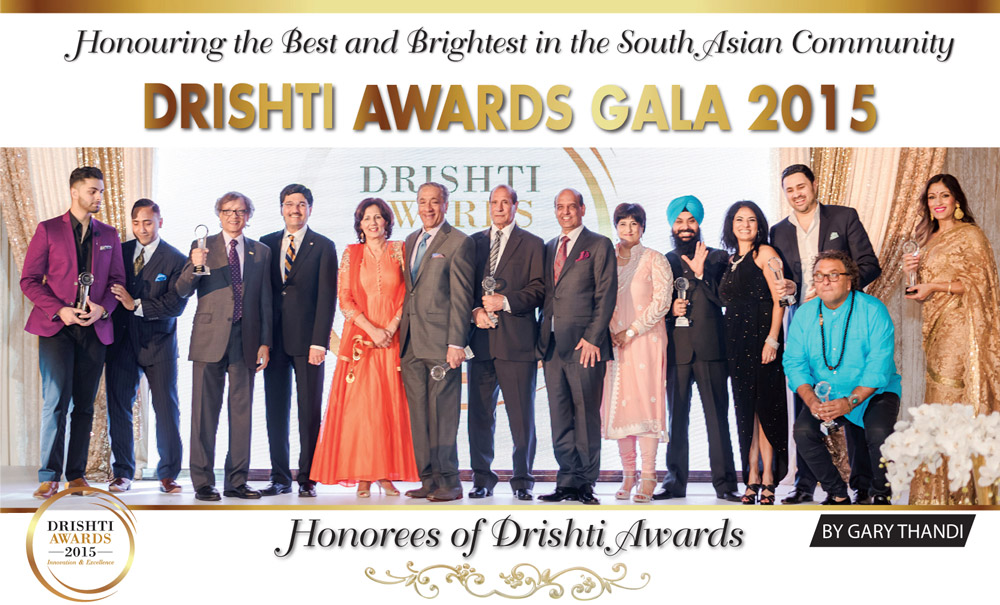 The DRISHTI AWARDS GALA, held on Saturday, November 14, 2015, at Royal King Palace in Surrey, was not just a celebration of the magazine's fifth anniversary, it was also a time to celebrate the South Asian community and the many bright lights found within our community. It was a privilege to acknowledge these successful community members through our first annual awards ceremony.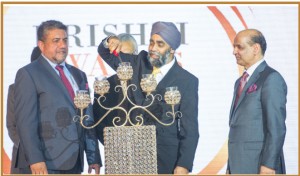 Business leaders, philanthropists, community activists, culinary artists, health care innovators and various industry pioneers were awarded for their accomplishments. An equal number of accomplished community members enjoyed the festivities from the audience. Judges for the DRISHTI awards were well-known South Asians who also stand out for their own great accomplishments and are leaders within the South Asian community: Kal Dosanjh, police officer and founder of KidsPlay, an organization that engages kids through sport; Arjan Bhullar athlete and co-founder of KidsPlay; and Raj Arneja of Nanak Foods and VIBC.
The event began with an inspired performance by world-renowned Shiamak Group Canada, who dazzled the audiences' visual and auditory senses with their performances throughout the evening. Our Emcees, Global TV's Sonia Beeksma and Sonia Sunger, kept the proceedings moving with their witty banter and interactions with the audience and honorees. We were truly honored to have such great personalities hosting the evening's events.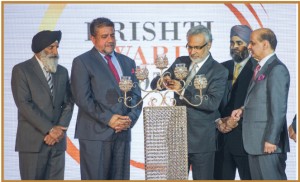 The audience also had the opportunity to witness one of the most talented fashion designers in the world – Parvesh Jai – as it showcased their many elegant designs for men and women – during the evening's fashion show. All of the night's entertainers, including our two elegant Emcees, had their hair and make-up done by Girlfriendz Studio 7.  The stunning décor was provided by Red Carpet Gallery. The Royal King Palace provided a sumptuous, satisfying dinner. Guests were also greeted by cocktails as they entered the hall.
The packed audience featured such dignitaries as Member of Parliament: Sukh Dhaliwal, Amar Jit Singh of the Indian Consulate, Prem Vinning, Dr. Gulzar Cheema, and Members of the Legislative Assembly: Marvin Hunt, Scott Hamilton and Bruce Ralston. Our guest of honour for the evening was newly elected Member of Parliament and newly appointed Minister of National Defence, the Honourable Harjit Sajjan.,
Such an event would not have been possible without the support of many wonderful sponsors and the enthusiastic support of our ever-growing readership that has made the magazine such a success over its five years. The presenting partners for the first annual DRISHTI Awards were Thind Properties and Dalmora Entertainment. While the eventful night became lively by great entertainment and fashion show, it was truly about the trailblazers that were the recipients of the first ever DRISHTI Awards for Innovation and Excellence. DRISHTI Magazine was truly honoured not only by the presence of the awardees, but by many of the worthy nominees that also graced us with their presence for this memorable evening.
Additional sponsors that helped us make such a memorable evening include: Zee TV Canada;  Perminder Chohan of Desjardins Financial Security; Canex Building Supplies; Raj Sekhon Mortgage Ltd; Fasken Martineau; Aarti Investments; Zevar Gold and Diamond; Dr. Aly Kanani; Wireless World; Olive Fertility Centre; Teja Foods; Red Carpet Gallery; Purdys Chocolatiers; A1 Sports; Jassal Signs and Prime Television.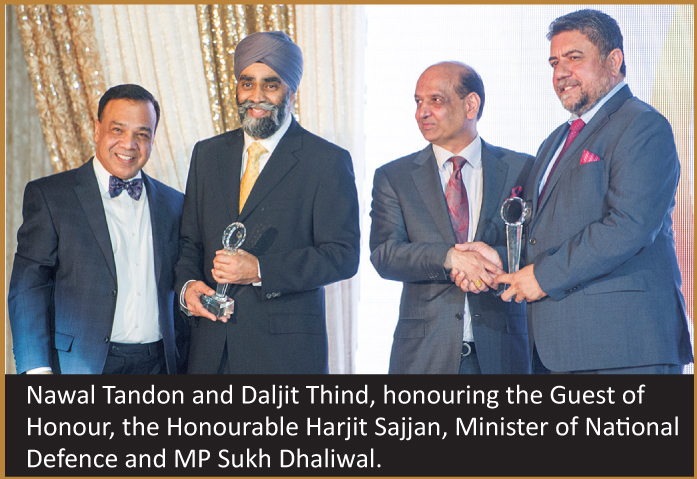 Throughout the evening, we were all reminded of what DRISHTI is about – the same vision and focus that drive all of our award winners and special audience dignitaries also drive us. In the past five years, DRISHTI Magazine has brought its readership the latest in lifestyle, fashion, health, innovations in business and sciences, and we haven't shied away about talking about important social issues. Without our audience – whether celebrating with us at the awards ceremony or enjoying our informative article at home – we would not have made it this far – to our fifth anniversary. We thank you and look forward to many more years of being the Readers' Choice for South Asian communities in Metro Vancouver.
By Gary Thandi