January 9, 2023 marks the 17th Pravasi Bharatiya Divas (PBD) and it was observed on the same day by the Chetna Association of Canada at Delhi-6 Restaurant in Vancouver.
Chief Guest for the occasion was Mr. Manish (Consul General of India, Vancouver) and the guest of honour was Mr. Amarjeet Kaypee, former cricket player who earned his name for scoring 7623 runs for the Ranj Trophy.  Mr. Kaypee is on a personal visit in Canada and is being welcomed by the diaspora and lovers of cricket, including Mr. Anil Khanna of BC Cricket Club.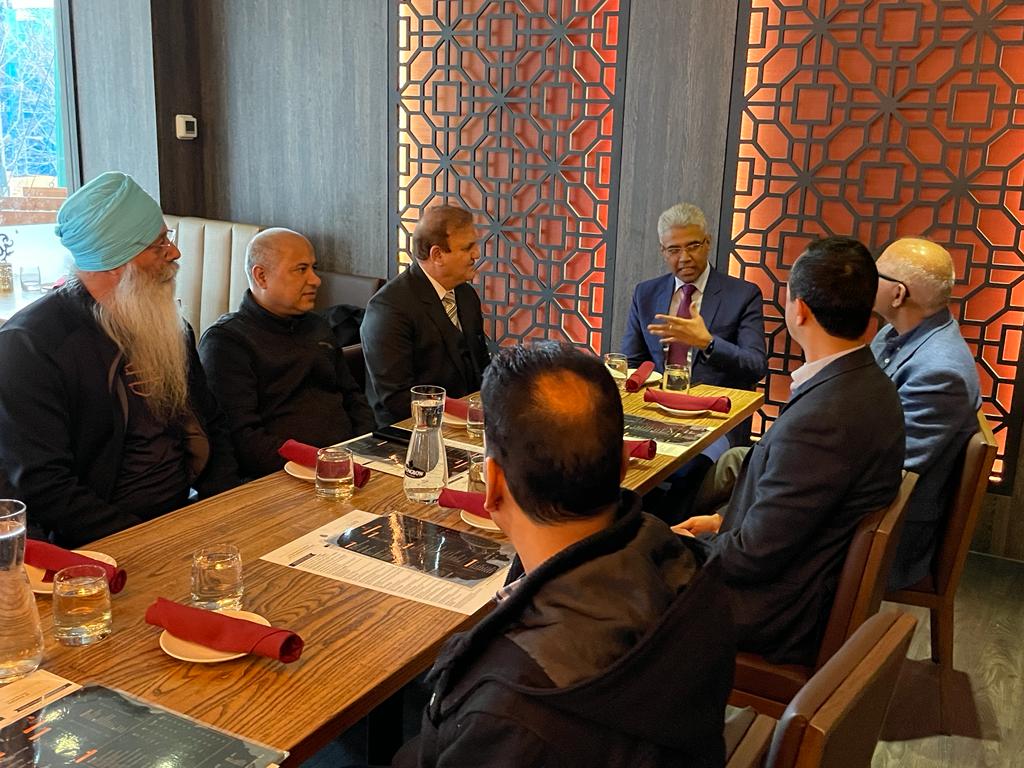 Both Mr. Manish and Mr. Kaypee were recognized and appreciated for their contributions by Chetna Association of Canada represented by Jai Birdi, Surjit Bains, Jai Bains, Subhash Chander and of Ambedkarite International Coordination Society's vice-president, Param Kainth. Anil Khanna of BC Cricket Club and former cricket player, Harry Kalkat were also present to celebrate the occasion and contributions of both Mr. Manish and Mr. Kaypee.
Mr. Manish and his team were recognized and appreciated for their tireless service to the diaspora and Canadians through consular, commerce, education, and cultural activities.
Mr. Kaypee was honored for his contributions to cricket and promoting fraternity and nation building through sports.
Sonia West of FYI Entertainment and a member of Chetna's Empowerment Committee, welcomed Mr. Manish by gifting him with sweets and a package of 'mungfali and revadeenas', a gesture of renewal and new beginnings, an appropriate gift for the Lohri, celebrated as a folk festival in Punjab around January 13 every year.
Mr. Manish expressed his greetings and gratitude to people of Indian origin for making contributions in various fields, including administration, commerce, trade, health care, and service industry.  Mr. Kaypee also congratulated the diaspora for their contributions to Canada as well as India.
On behalf of the Consulate, Mr. Manish presented Jai Birdi, General Secretary of Chetna Association of Canada, with a shawl, as a gesture of respect and appreciation for increasing awareness and enhancing inclusion.
Pravasi Bharatiya Divas is celebrated in India to mark the contributions of 'non-residents of India' to the development of India and to strengthen ties between India and the global Indian community, a size of approximately 32 million.